Description
Messages from Spirit
A Joint Event with Intuitive Channel Stephanie Levenston and Host Sunny Joy McMillan.
THE WHO
Anyone who is spiritual or spiritually-curious who would like to connect with and hear from their higher self, other souls on the planet, souls on the other side, guides, or animals. Whether you are a seasoned veteran of intuitive readings or a newbie, all with an open heart and mind are welcome!
THE WHAT
Give yourself the gift of a time-out from the cognitive mind and a tune-in to the realm of Spirit, guides, ancestors and souls!
End your weekend with a little magic by joining us for an afternoon session of Messages from Spirit where you will have the opportunity to request to hear from specific souls and ask for guidance as it relates to personal and professional matters. Professional intuitive channel Stephanie Levenston will channel the messages from the highest loving divine energy and provide additional insight to help anchor the information and make it applicable to daily life. You will leave the session feeling a deeper sense of clarity, purpose, trust, and lightness. Expect lots of laughs and even a few tears!
THE WHERE
Just a 2-minute walk from the JW Marriott, The LINE Hotel is mere steps from the Wayfinder Gathering locale. Messages from Spirit will take place in the Jasper Living Room, a comfortable, inviting space with bright views of Town Lake.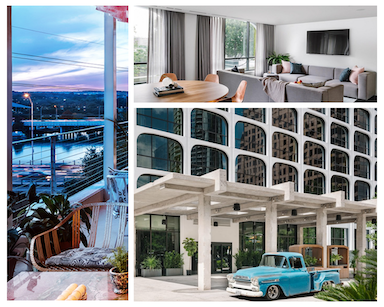 THE INTUITIVE
Stephanie Levenston is an intuitive channel who trained under the mentorship of Sally Baldwin and Sonia Choquette, and whose clients include luminaries such as Lynne Twist (author of "The Soul of Money"). Stephanie's sessions have been described as healing, magical, transformative, powerful, life-changing, affirming, peaceful, and compassionate. Her gifts allow her to connect with a client's higher self, other souls on the planet, souls on the other side, guides, animals, even trees and Gaia.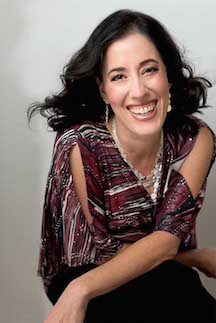 THE TESTIMONIALS
"Stephanie Levenston is an amazing intuitive channel. My first session with her was mind-blowing, life-changing, and totally useful to me. My subsequent sessions have been enormously powerful and nothing short of extraordinary. Stephanie is clearly gifted and I feel that she is a true gift to me. Stephanie channels messages from the spirit world that are filled with wisdom, guidance, and soul. Stephanie is a miracle worker with total integrity and I trust her completely. She's the real deal."
Lynne Twist
Founder and President, Soul of Money Institute, Co-Founder The Pachamama Alliance, Keynote presenter and workshop facilitator for conferences including: United Nations Beijing Women's Conference, Nobel Women's Conference on Sexual Violence, State of the World Forum Conference, Alliance for a New Humanity Conference with Deepak Chopra, Synthesis Dialogues with His Holiness the Dalai Lama and the Governor's Conference on California Women
"Prepare for a magic carpet ride! Just like Aladdin showed Jasmine the world, including the hidden places from the sky, so too will Stephanie. Prepare to be uplifted and come away with new found deeper understandings and practical suggestions to integrate into daily life. Stephanie is a special, talented soul and my wish is that all seekers gain from the benefit of her gift."
Holli Moeini
Executive Vice President & Chief Financial Officer, Parametrix Inc.
"Stephanie has an incredible gift of channeling your guides while also interpreting the information received in a way that empowers you to take action."
Tricia Brouk
Award-winning director, writer and choreographer for theater, film and television, Executive producer of Speakers Who dare, Former TEDx executive producer, Top Director of 2019 by the International Association of Top Professionals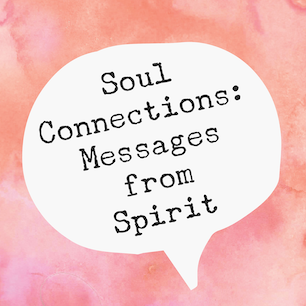 THE HOST
Sunny Joy McMillan is a recovering attorney and practicing master life coach at Golden Oversoul. She is the author of the Amazon bestseller Unhitched: Unlock Your Courage and Clarity to Unstick Your Bad Marriage, as well as the host of Sunny in Seattle, a weekly live radio show that airs on Fridays from 9-10am Pacific on Alternative Talk 1150AM KKNW showcasing guests like Martha Beck, Neale Donald Walsch, Tosha Silver, Lee Harris, and more. Her work has been featured in Oprah Magazine, Best Self Magazine, as well as on Anita Moorjani's Hay House Radio show, Explore the Extraordinary.