Description
MIKE BOOGIE PROMOTIONS PRESENTS
SOUL BRUNCH
"FOR THE GOOD PEOPLE"
DONATE A TOY AND LETS GIVE BACK!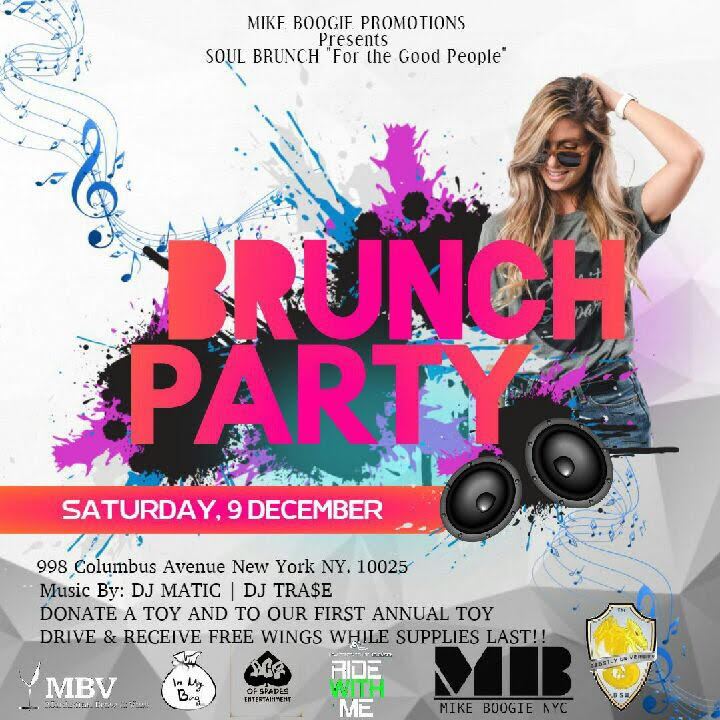 ---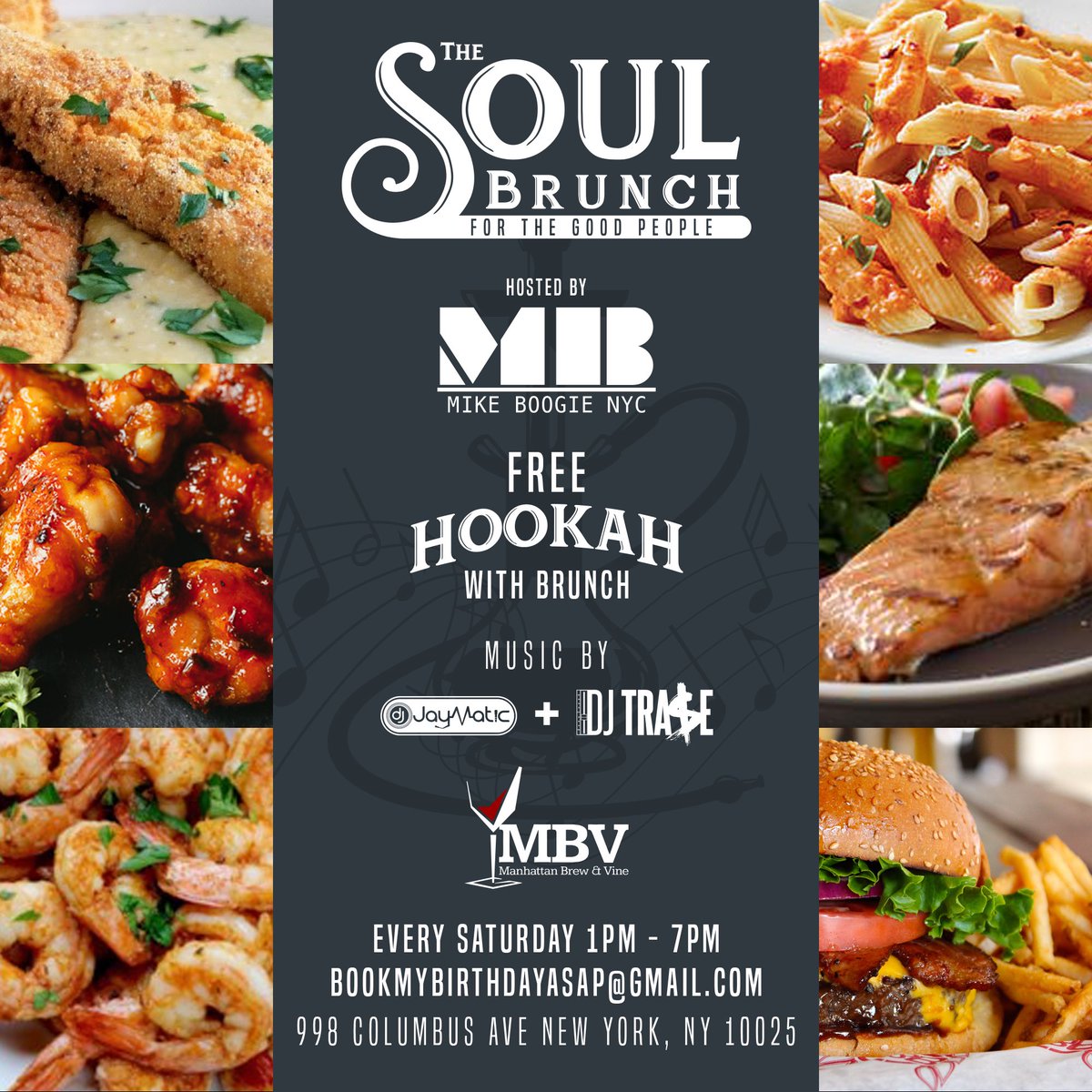 ---
DRESS CODE: CASUAL
Come out and enjoy GREAT music, cocktails, and most importantly the FOOD!
FREE Hookah w/ 2 OR MORE Brunch PurchaseS
2 FREE Mimosa w/ any Brunch Purchase
Purchase your Brunch in advance: $30 Meal Purchase, 2 Mimosa's & Top Shelf Drink
CHICKEN & WAFFLES: BUTTERMILK
STEAK & EGGS: SERVED W/ HOME FRIES
SHRIMP & GRITS: GRILLED OR JERK
MBV OMELETTE: STEAK,PEPPERS & ONIONS
EGG WHITE OMELETTE: SPINACH, TOMATO & FETA
MIXED GREEN SALAD: ADD CHICKEN, SHRIMP OR SALMON
SIDE OPTIONS: BACON,EGGS,FRIES,GRITS
Show your ticket upon arrival and recieve complimentary Drink On Mike Boogie Promotions!!!
Featuring Celebrity DJ's
DJ TRA$E & DJ JAYMATIC
BOOK YOUR BIRTHDAY WITH US!
---
Celebrate your Birthday with Mike Boogie Promotions and recieve a complimentary Bottle or Henny Punch(Pitcher) on US!!!
Email: MikeBoogiePromotions@gmail.com OR BookMyBirthdayASAp@gmail.com
See You there!!!