Description
LAST $10 TICKETS! No tickets sold at the door. Come anytime between 6 and 9:30PM.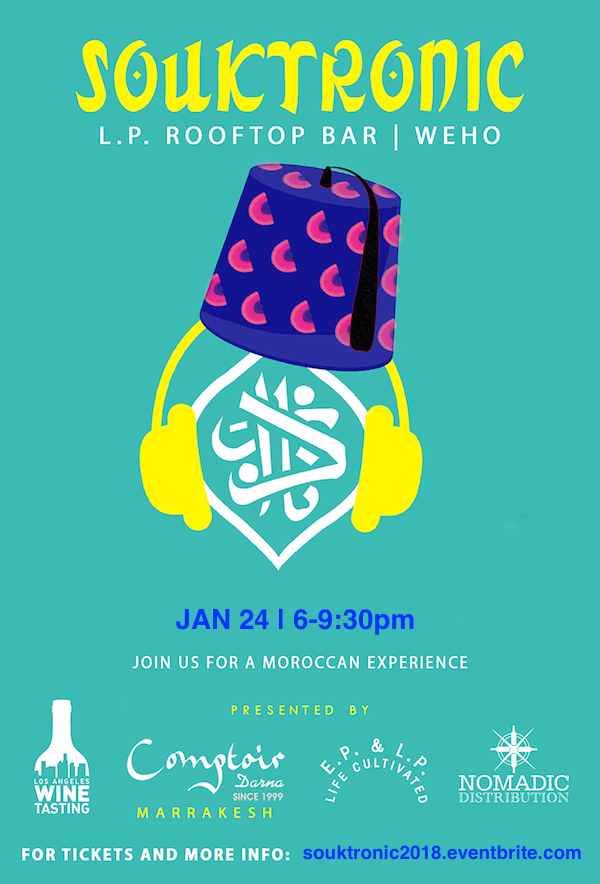 CHECK OUT THE PHOTOS OF OUR PAST EVENTS.
JOIN OUR GROUP ON FACEBOOK FOR THE LATEST UPDATES.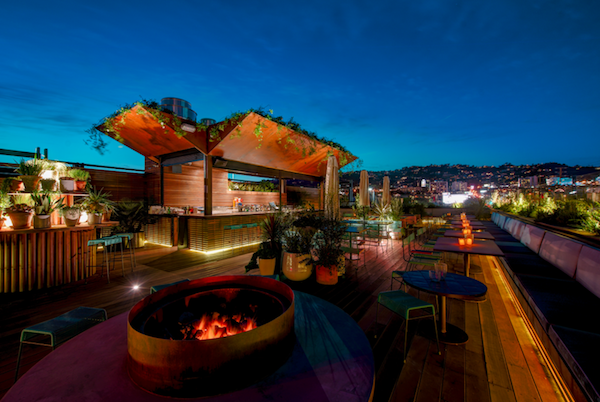 Unwind on the breathtaking L.P. Rooftop in West Hollywood! Rendez-vous under the stars on one of the largest roof decks in L.A. with spectacular views of the hills.
We are taking you to the foothills of the Atlas Mountains in Morocco! Discover the organic wines of Domaine Ouled Thaleb established since 1923 in the Zenata coastal appellation between Casablanca and Rabat. Under the direction of winemaker Stéphane Marriot, all vineyards are ploughed and weeded by hand. No herbicides, no fungicides are used. Taste off-the-beaten-path grapes such as Faranah, a white native grape, mostly grown on sandy soils, which has some aromatic and refreshing notes of grapefruit, orange blossom, passion fruit, elderflower and spearmint. Red wines will be also poured. Hallie Lujah and Didier Pariente, owners of the importing company Nomadic Distribution, will be on hand to educate you about the unique terroirs of this amazing country.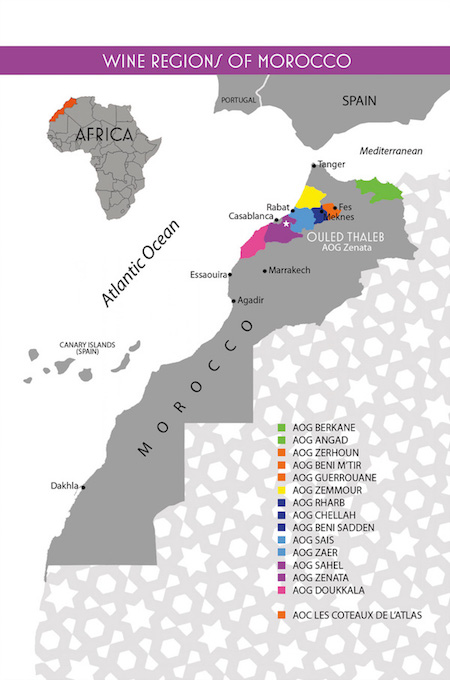 DJ Marlon with EthnoMusicology will be playing oriental electro vibes freshly imported from the Marrakesh nightlife featuring cutting-edge sounds by our overseas partner Comptoir Darna, restaurant & lounge club in Marrakesh.
Moroccan wines (white and reds) available for sale by the glass. Be sure also to ask for LP's menus of craft cocktails and beers. Food on sale anytime at the restaurant (downstairs, mention LAWT for 20% off) and at the bar from around 8:30/9pm.
Check out EPlosangeles.com for more details about this amazing venue!
EVENTBRITE TICKET INCLUDES
+ Rooftop Access from 6-9:30PM with exclusive space

+ DJ Live Oriental Electro by Comptoir Darna played by DJ Marlon

+ a Perfect Mingling, Dancing & Networking #AfterWorkLAWT Atmosphere with other Angelenos at a Select Venue
+ 20% discount on food at the restaurant (mention Los Angeles Wine Tasting)

+ $25 of Free Ride Credit with Lyft (new users only - use code LAWINE2)

EVENTBRITE TICKET DOES NOT INCLUDE WINES, DRINKS OR DINNER.
Please contact us for any questions: events@lawinetasting.com

MUST BE 21 AND OVER TO ATTEND. EVERY GUEST'S ID WILL BE CAREFULLY VERIFIED UPON CHECK-IN. ABSOLUTELY NO EXCEPTIONS. PLEASE ENJOY RESPONSIBLY.
DRESS CODE - Important: Business/Upscale Casual, Cocktail Chic. NO T-Shirts. NO Sneakers. Jacket Recommended for Men. Dress Shoes.
Ticket Policy: All sales are final. NO CREDIT. NO REFUNDS. A name change however can be done anytime until the event starts.
Question? email at info@lawinetasting.com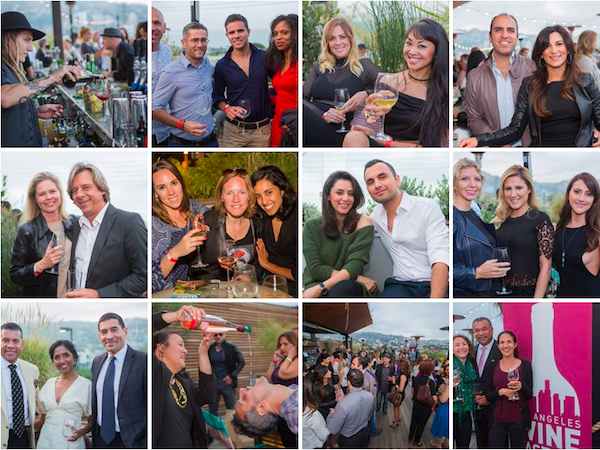 #Souktronic #ComptoirDarna #AfterWorkLAWT