Description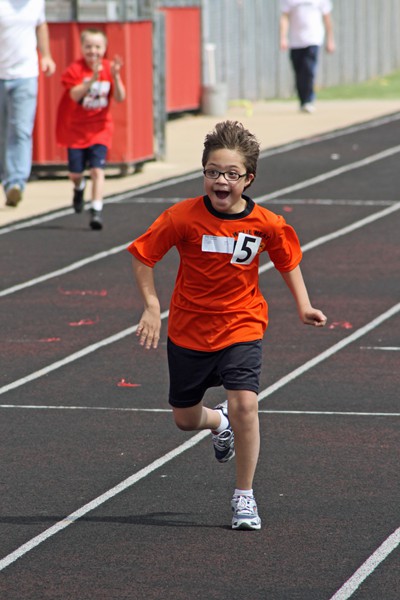 SPRING GAMES 2018
(Track & Field)
The event will be held at Lovejoy High School. There will be over 1,500 Special Olympics Athletes Competing in track and field events, tennis, and soccer. Volunteers are needed for timing, scorekeeping, staging and escorting athletes, other general event support and assistance, and most Fans in the Stands. Volunteer roles are not pre-assigned but filled on the as needed basis once you arrive.
Volunteer Shift Times (please plan on checking in 30 minutes before your shift time begins):
April 27, Friday: 1:00-4:00pm (Support Services)
April 27, Friday: 5:00pm-9:00pm
April 28, Saturday, AM: 9:00am-1:00pm
April 28, Saturday, PM: 12:30pm-5:30pm
VOLUNTEER REQUIREMENTS:
Must be 15 years old or older to volunteer alone

Volunteers between 8-14 years old must be accompanied by an adult (1 to 1 ratio) and will serve as Fans in the Stands to cheer our athletes on!!

PHOTO ID is REQUIRED AT REGISTRATION!
VOLUNTEER ROLES & EXPECTATIONS:
Needs will vary according to sport, we expect volunteers to be flexible to meet our competition needs

Roles will include timing, score keeping, escorting athletes, fan base, and general event support.
VOLUNTEER SERVICE HOURS:
For those needing confirmation of service hours, at the completion of your volunteer shift you may report back to volunteer registration for signatures or confirmation forms.



GROUP VOLUNTEERING:
If you are affiliated with a group of 5 or more, a business/corporation, and/or organization, please register by emailing our Group Volunteer Coordinator, Kevin Wilbanks at volsotx10@gmail.com
Please include the word "Group Spring Games" in the subject line of your e-mail.

WHAT TO WEAR / BRING:
Wear comfortable clothes
Closed toed shoes (no flip-flops)
Hats & Sunglasses (since you will be outside)
Sunscreen
Water bottle to stay hydrated
Money for souvenirs or concessions stands (food will be on your own)
Photo ID
PARKING:
General parking is available at the venue. We ask the Volunteers park fartherst away from the Stadium as to allow for families and athletes to park closer.
WHERE TO GO WHEN YOU ARRIVE:
Report to Volunteer Registration
An Email 2 days prior will be sent out to those who registered with specific directions on where registration is located in the Stadium.
We hope you enjoy your Spring Games Experience. Thank you for dedicating the time in your life to help ensure our athletes have the time of their lives!