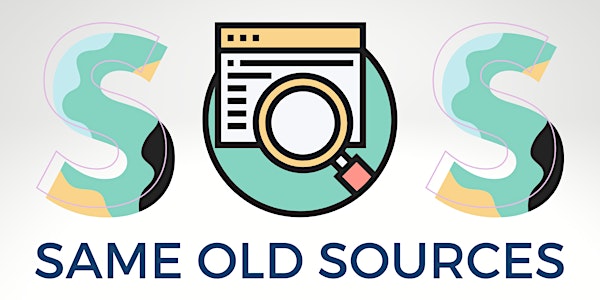 SOS: Going beyond the Same Old Sources
Join us as we learn how to use the Diverse Sources Database to expand your contacts and diversify your source list.
About this event
Ready to expand your contacts list and do a better job of including diverse sources in your reporting? Join us as we kick off a new event series, "SOS: Going beyond the Same Old Sources."
Reporters and editors who cover New Jersey are welcome to join us for this free event. The main goal of this event series is to introduce NJ reporters and editors to a variety of sources throughout the state so as to increase the source diversity of their reporting. Attendees are encouraged to follow up with speakers after the events.
Our first conversation will be focused on COVID-19 and current challenges as workplaces and schools adapt.
Speakers include:
Click here to view the full NJ Diverse Sources Database.
This event is part of the NJ Diverse Sources Database initiative and will be presented by the Center for Cooperative Media.
—————
NOTE: Do you know someone who should be included in our statewide database of experts and sources? Click here to nominate them! You can even nominate yourself. Nominations come with ZERO obligations. It just means that a journalist may reach out in the future to request an interview.