Soque River Hidden Gem ~ Farm to Fork

Friday, April 20, 2018 at 5:00 PM

-

Sunday, April 22, 2018 at 4:00 PM (EDT)
Event Details
Soque River Hidden Gem
~ Farm to Fork ~
April 20-22, 2018
N​orth GA​ Cabin Getaway - Farm to Fork Meals - Fly​ ​Fishing/Tying - ​Yoga/ Meditation Class - Cooking Class - Paddling - Hiking

Join GRN​ on​ Earth Day​ weekend ​for an unforgettable experience enjoying locally sourced gourmet farm to fork meals,​ fly fishing/ fly tying​ workshops​,​ a​ ​riverside ​yoga​ class​, a hiking and paddling​ trip​, a special seasonal cooking class, live music, and more!
​Participants will stay in cabins at the fully furnished ​Twin Rivers ​Resort in the north GA mountains near Demorest​,​ Ga. 
We will connect with farmers and growers ​in North GA through a weekend of eating fresh locally grown food and experience activities that highlight rivers and the wildlife and farming that depend on this valuable resource for vitality and survival. 

---
Journey Details
Food for our gourmet meals throughout the weekend will be sourced from local farms and prepared by renowned Chef David Sweeney, local Chef Maria Loveless, and local Chef Leslee Pennington.
Starting Friday late ​afternoon, arrive at Twin Rivers Resort to register/check-in and enjoy the kickoff Farm to Fork dinner followed by presentations by Andrew Linker of Northeast Georgia Locally Grown and the Soque River Watershed Association President, Duncan Hughes.

Saturday, enjoy either a Scenic​ Paddle on the Soque River ​or join the noted local naturalist, Jim Sullivan, on a Guided Nature Hike. The evening will include another delicious Farm to Table dinner as well as a presentation and book signing by author​ Susanne Welander and live music. Ticket includes a signed copy of her Georgia guidebook, "Canoeing & Kayaking".
Sunday, enjoy either the ​Riverside ​Yoga Class with South Africa native Janita Nelson and the Gourmet Cooking Class taught by culinary alchemist Chef MiMi McGee​ or the Fly Fishing & Tying Workshop led by experience guides Stephen Roberts and Ron Thomas of Unicoi Outfitters. Activities will wrap up between 3 and 4pm.
We are super excited about this event in which we will engage and empower participants to ​become river stewards​ and make the connection between rivers to farm to table​.  
---
Ticket Details
​$360* (GRN Member) -  $395* (Non member) Ticket Includes:
All locally grown meals prepared by renowned chefs (2 dinners, 2 box lunches, 2 hot breakfasts)

Educational Programs and Workshops

Presentations and Evening entertainment

Signed Georgia "Canoeing & Kayaking" guidebook by Suzanne Welander

T-shirt, Map, and Decal
*Does not include eventbrite fees or boat rental. To reserve your boat and shuttle, please contact: Wildwood Outfitters (1-800-553-2715)
---
Activities
I

tinerary

 
Day 1: Friday, April 20: Evening registration/check-in at Twin Rivers Resort, Farm to Fork dinner, NGLG and SRWA presentations
Day 2: Saturday, April 21: Choose to attend the Scenic Paddle on the Soque River  OR  the Guided Nature Hike. Farm to Fork dinner, GA Caoeing & Kayaking Guidebook presentation/signing, and live music
Day 3: Sunday, April 22: Choose to attend the Riverside Yoga/Meditation Class and Gourmet Cooking Class  OR  the Fly Fishing & Tying Workshop

Nightly Presentations
 Andrew Linker - Northeast Georgia Locally Grown   
Andrew graduated from the University of North Georgia in 2014 where he earned a bachelor's degree in environmental and spatial analysis. He also holds certificates in geographic information systems and environmental studies. While at UNG, he became involved by volunteering my time and mapping skills for service-learning projects through UNG's Lewis F. Rogers Institute for Environmental and Spatial Analysis (IESA). As he volunteered, he prepared local food orders and created custom maps for an annual event. His experiences volunteering and strong interest in environmental aspects of food production and distribution helped him develop a relationship with the co-founder of Northeast Georgia Locally Grown (NGLG), Dr. Justin Ellis, and the community surrounding the initiative. He is currently the executive director for NGLG, which is an online market for fresh, local and sustainable foods and products.
Duncan Hughes - Soque River watershed Association
Duncan Hughes is the Executive Director of the Soque River Watershed Association which works together with individuals and organizations to protect and restore Habersham County's Soque River, its tributaries and watershed. He graduated from the University of Georgia with a bachelor's degree in Environmental Health Sciences and went on to obtain his masters degree in Environmental Science at Columbus State University. He also serves as a board member to Keep Habersham Beautiful and Clarkesville Greenways as well as WaysSouth.
Suzanne Welander - Author 'Georgia Canoeing & Kayaking' Guidebook
Suzanne Welander began canoeing in 1999. Since then, she has completed hundreds of trips exploring Georgia's diverse streams or eddy-hopping down the Oconee in her whitewater canoe. She has a special passion for wilderness, stoked by multi-day self-supported canoe trips in remote parts of Alaska, Canada, Montana, and Arizona, in addition to canoe-camping getaways in wild corners of Georgia. Suzanne's curiosity continually draws her to explore sections of rivers she has not yet paddled and to monitor the changes at those she revisits. She's also a half-decent whitewater canoe slalom racer. When she isn't paddling or writing about rivers, Suzanne works for a North Georgia organic farm and plays saxophone in the Seed and Feed Marching Abominable.Suzanne lives in Atlanta with her husband who's also an avid canoeist, their young son, and a small flock of chickens. 
Guided Nature Hike with Naturalists Jim Sullivan and Joel Volpi
Paddling isn't for everyone, so we wanted to offer an opportunity for folks to enjoy the Soque and Chattahoochee rivers by foot with naturalist Jim Sullivan on a 2-3 mile hike on the 25 acre Twin Rivers property (located on the Confluence on the Chattahoochee and Soque rivers). 
Jim Sullivan  
Jim is a lifelong student of natural history. From learning all the trees in his neighborhood in 1960 to photographing over two hundred species of moths and butterflies in the Tugaloo River corridor in 2017, it never stops. The junction of biological diversity and physical geography is where he lives and watches and learns. Botany is a specialty, but why that plant grows there, what pollinates it and what eats it are all of interest.
Joel Volpi
Joel is a retired educator, life long birder, naturalist, hunter, angler, and falconer. He is the past president of the Atlanta Audubon Society, Georgia Falconry Association, and current president of the Soque River Watershed Association. Joel has been involved in the preservation and stewardship of native wildlife, plants, and habitat for decades. A committed preservationist, Joel has worked timelessly for the preservation and stewardship of native wildlife, plants, and habitat. He has committed time and energy on the local, state, national, and international level to bring about positive measures to protect plant and animal communities around the world.
Scenic Paddle on the Soque River
Paddle  (TBD)  miles on this scenic hidden gem that renowned as one of the finest trout streams in the southeast. The Soque River and its watershed are located entirely within the county boundaries of Habersham County in northeast Georgia. The Soque River extends for approximately 30 miles through mostly private land alongside Scenic State Highway 197 and through the heart of Clarkesville, Georgia before finally emptying into the Chattahoochee River in the southwest corner of the county. Due to the fact that there is very little public access to the Soque River, private land with frontage is highly desirable and is considered a good long term investment by just about anyone familiar with real estate values in the area. Soque River property values have seen rapid appreciation in the last 10 years as the once "little known secret" of trophy trout fishing on the river has become widely known among trout fishermen and outdoor enthusiasts. Water temperatures on the upper Soque River are ideal to support prolific numbers of trout while land owners and local trout fishing businesses insure that the river is re-stocked annually and the fish well fed to maintain their trophy size. (soqueriver.com)
 Riverside Yoga/Meditation Class with Janita Nelson
Whether you're a novice just wanting to get a taste for yoga/meditation or an experienced yogi master - this experience will soothe your mind, body, and soul! Practice an all level Vinyasa Flow Yoga Class. With earth below, sky above and the sound of the River in your ears. Nature inspires us to breath more deeply,  to be more aware of whats around us. Nature guides us to a place of deep stillness and ease. Doing yoga outside gives us a sense of harmony and timeless connection to the universe. 
Janita Nelson
Janita Nelson was born in South Africa and grew up in Johannesburg. She spent a lot of time as a child and young adult in the bush of Botswana, camping and living with wild animals.  She studied Fine Art, Majoring in Print Making at the University of the Witwatersrand then went on to study Ceramics at the University of Witwatersrand of South Africa.  She then worked as an artist and has exhibited in SA and the USA. In addition, she studied yoga in the United States have worked as a yoga and meditation teacher for the last 20 years and as an art teacher for the last 10 years. Janita has two children; Acacia and Keeta, and is married to Steve Moore. She received her certification in Vinyasa Flow Yoga, from Asheville Yoga School in 1998 with a 200 hour Yoga Alliance Certification, and is currently working on 500 hour certification.  She has completed workshop classes with Shiva Rae, Bryan Kest, Doug Keller, Desiree Romberg, Stephine Keach, Tias Little, Jason Crandel and Shala Worsly as well as Yin and Meditation with Sarah Power.  Her specialties include Yoga Flow and Yin Yoga.  She is passionate about giving people a better understanding of yoga and the benefits of yoga practice; helping to facilitate a happier, healthier more peaceful life style.
Power of Plants in Spring Cooking Class led by Chef Mimi McGee
Join Culinary Alchemist Chef MiMi McGee for this special seasonal cooking class/demonstration.
We are lucky enough to welcome Chef MiMi McGee to teach a cooking class at this year's Soque River Hidden Gem! MiMi McGee is a self-described culinary alchemist who finds flavorful inspirations in her passions for healthful cuisine. Make your kitchen healthier for you and our Earth by joining us for "Yoga for Food" involving high prana and energizing foods to include in your diet this Spring. Just as nature enters a cycle of renewal, growth and expansion in spring—so does the energy within us. Embrace the opportunity to shed old unwanted layers and make a conscious choice to begin again. Chef MiMi McGee will open your eyes to looking at the life force in food, our bodies, and the natural world around us… 
"I challenge the thinking that healthy cooking can't be delicious," according to MiMi! 
To hold you over until April, check out Mimi's culinary blog where she publishes and shares recipes, cooking tips, and life insights on her blog, LeafyCafe.com and IslandWellness.org
Mimi McGee
MiMi McGee has enough acronyms following her name to qualify her for Iron Chef but this self-described culinary alchemist finds flavorful inspiration in her passions for healthful cuisine.  What began as a discovery in the culinary arts at prestigious Johnson & Wales has come full-circle for MiMi, whose creative culinary talents take a decidedly plant-based, whole food approach to (delicious) eating.
In 2010, MiMi's commitment to health and (delicious) nutrition was recognized nationally when she became one of a handful of chefs to be selected by the Physician's Committee for Responsible Medicine to become a Food for Life Cooking Instructor. MiMi then went on to become a L.E.A.N. Health Coach through the Dr. Sears Wellness Institute. Dually certified in Plant-based nutrition and Weight Management Leadership, her classical culinary training imparts unique flavor and tastiness to healthful cooking. MiMi is also a member of the American Association of Drugless Practitioners, and the Chef's Move to Schools and Women Chefs and Restaurateurs organizations and runs her own Leafy Café Cooking School when not visiting local Farmer's Markets for the freshest, seasonal ingredients.
Fly Fishing & Tying Workshop with Guides Stephen Roberts & Ron Thomas
Have you ever wanted to learn what the fly fishing hype is all about? Well this workshop is for YOU!  Learn the basics of fly fishing and fly tying from the experts - on one of the finest trout streams in the southeast!  
Ron Thomas
Ron has been guiding with Unicoi Outfitters for over four years. His ideal day on the water is: "Every day that I take someone fishing. I still can't believe I'm working at something I enjoy so much. I really enjoy guiding instructional trips. Whether it's a kid, or just anyone that is new to fly fishing, I try to help them develop the same feelings I have for this sport. If I make this complicated or it isn't fun for them, then I've failed as a guide."
Ron's other interests include: "Fly tying and using my flies on the trips I guide. I teach fly tying on several levels and try to relate how this activity can enhance your fly fishing enjoyment as well as your fish catching ability. I'm trying to become more involved in the fly fishing community. Besides working in our local TU chapter on various projects, I'm involved with the Fly Fishing For Vets and Healing Waters programs. These have proven very rewarding to the veterans and even much more to me."
Ron's special techniques include: "I try to customize the flies I tie for the various situations in which I fish or guide. By teaching this in my classes and on the water, I feel that I can help my customers become better fishermen."
Here's Ron's special tip: "On the days when it seems tough to get any fish to take, tie on some small soft hackles and fish them on the swing - it seems to work for me."
Stephen Roberts - Stephen has been fishing since he was three years old, and found his love of fly fishing at age twelve.Beginning in college, he guided part time for Unicoi Outfitters in Helen, Georgia for several years. In his early twenties Stephen also guided full time during the summer months in Colorado on the Taylor River and Gunnison River. Stephen continues to have a passion for the sport and loves to teach others.
Farm to Fork Meals
All meals prepared by renowned Chef David Sweeney, as well as Chef Leslee Pennington of the Red Barn Cafe and Maria Loveless of Calundula Catering. 
Food and beer sourced locally from Riverview Farms, Timpson Creek Farm, Love is Love Farm, Mill Gap Farm, Cosmos Organic Farm,Three Taverns Craft Brewery, Service Brewing Co., Southern Brewing Co., and Dry County Brewing.
Chef David Sweeney
Born in Augusta, GA, David grew up in a classic military family, moving every 3 years, until he was 12, when his family settled in Southern Germany. Always encouraged to explore food culture, David embraced adventurous eating over the next 20 years of living and working in Europe. His early career consisted of working in fashion houses, including Ralph Lauren and Gucci, but his passion for entertaining at home and his dreams of having a food business steadily grew.
David's first culinary venture was the catering service. An autodidact, he read books on nutritional healing, herbalogy, healthy food combinations, ayurveda and vegetarianism. In 2004, he opened Fresh Dish, a vegetarian delivery service in the heart of Munich's progressive neighborhood, Glockenbach.  A huge success, the meal plan gained a loyal clientele, including Condé Nast and Bavarian Film Studios. To be closer to his family, David relocated to Atlanta, Georgia in 2007. He opened his first restaurant in the historic Sweet Auburn District of Atlanta - Dynamic Dish.  As a conscious, self-taught chef with an awareness of the health challenges that a large portion of Americans face due to poor diet, David honed in on his true mission. So, came about the ethos of Dynamic Dish: To provide fresh nutritious meals for people with Modern/Urban Lifestyles, who don't have the time to prepare meals for themselves.  To offer food with a healthy advantage, containing natural ingredients obtained from multi-cultural natural resources, combined to create tasty, imaginative meals that have a positive result on the well being of people of all ages.
Dynamic Dish was constructed as a LEED Platinum space in the Martin Luther King Historic District and served from August 2007 – December 2010. After a brief stint as Chef du Jardin at Atlanta's Restaurant Eugene, David joined forces with Chef Billy Allin at the one of the South's most acclaimed farm-to-table restaurants, Cakes and Ale, taking over the lunch and catering program for Chef Allin's Café. Since 2014 David has been working free-lance doing pop-ups, cooking demonstrations, developing recipes, food styling, private & corporate catering.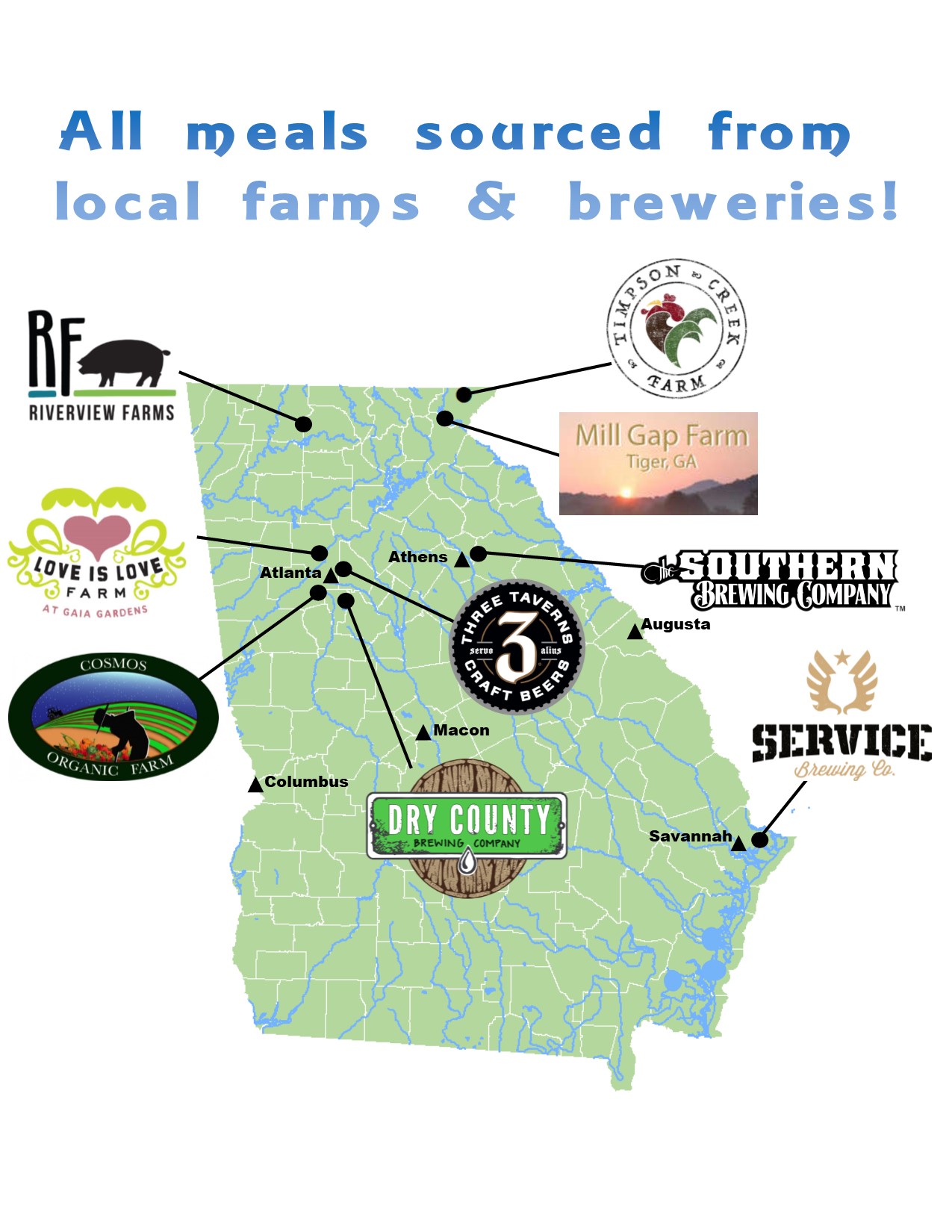 Liability Waiver
If you are paddling, please  fill out your ACA waivers online! Once you have completed your online waiver(s), you will receive an email. Within the email, you will need to click on the included link to finalize submission of the form.
If you are paddling please bring water, hat, sunscreen and anything else you may need to stay happy on the water. Wear clothes you don't mind getting wet - no cotton (or jeans). If you are bringing your own boat, please note that ACA required you to wear your life jacket at ALL times while on the river. 
---
Frequently Asked Questions
How many people participate?
We will have a maximum of 65 participants
Can I go for just part of the trip?
Yes, but all registration fees are the same, regardless of how many days you attend. 
How will cabins be assigned?
Participants will be assigned to a cabin during check-in on Friday April 20 on a first come first serve basis. If you would like to share a cabin with friends/ family - let us know during check in on Friday and we will do our best to accomodate any requests. Each of the 10 cabins hold between 6 and 11 guests.
What time do I need to arrive on Friday April 20th? When will the event be over on Sunday April 22nd?
We will hold a mandatory check in and safety briefing on Friday, April 20 at 5:30PM. Plan on arriving at the Twin Rivers Resort & Retreat no later than 6:00PM. Dinner will be served at 6:30pm.  We will finish up on Sunday, April 22nd at approx. 3:30PM (depending on which workshops you choose to particpate in).
Are there sponsorship opportunities for my business or as an individual?
Yes! We would be delighted if you or your business would like to become an event sponsor! Your company logo will be included on promo material, the t-shirt, social media, newsletters, plus other perks based on your level of sponsorship. Just email Dana@garivers.org.
In what ways can I volunteer during the trip?
There will be a number of volunteer opportunities available during the trip ranging from assisting with hauling boats and gear, assisting with dish washing and cleanup, and helping the chef and kitchen staff. Please email gwyneth@garivers.org if you are interested in signing up to assist. Nightly volunteer prizes will be available!
Do I need to bring food?  
Breakfasts, dinners and sack lunches are included in your registration fee. Feel free to bring snacks. Each cabin is equipped with a fully furnished kitchen.
---
For your safety and the safety of others
Paddling participants must wear a properly fitted U.S. Coast Guard approved personal floatation device at all times on the river.

Participants under age 18 are the responsibility of, and must be accompanied by, a parent or guardian.

Sorry, no pets allowed.

All paddling participants 

must sign a Medical and Emergency Contact Information sheet and a Waiver of Claims and Release of Liability form. Parents must sign for children under the age of 18. 

Person-powered watercraft only.

All paddling participants must have intermediate open/blue water paddling skills and be capable of self-rescue in the water.

No more than 2 children under the age of 12 per adult guardian.

Georgia River Network is not responsible for any personal property that may be lost, damaged, or stolen during the trip.
Violations of these policies can result in the participant being removed from the event without refund.
Refund Policy
Any registration cancellations made by April 1st will incur a 10% processing fee. After April 1, no refunds will be granted. If you have questions or need assistance, call our office at 706-549-4508.
Note: We will paddle rain or shine except in the event of a severe thunderstorm.
---
Donate to Georgia River Network 
GRN's ​mission ​is ​to ​engage ​and ​empower ​Georgians ​to ​protect, ​restore ​and ​enjoy ​our ​rivers ​from ​the ​mountains ​to ​the ​coast. ​One ​way ​in ​which ​we ​do ​this ​on ​our Hidden Gem Events ​is ​through ​educating ​participants ​on ​the ​river's ​animal ​life, ​plant ​life, ​water ​issues, ​and ​much ​more. ​GRN ​believes ​that ​if ​you ​enjoy ​your ​rivers, ​you'll ​care ​about ​your ​rivers. ​And ​if ​you ​care ​about ​your ​rivers, ​you'll ​want ​to ​learn ​more ​about ​them ​and ​how ​you, ​too, ​can ​help ​protect ​and ​restore ​them. ​
Support our work by becoming a GRN Member or donating!
Registration:​

 

You ​will ​have ​the ​opportunity ​to ​donate ​at ​the ​end ​of ​your ​registration. ​ 

Check:

​Send ​to ​Georgia ​River ​Network, ​126 ​S. ​Milledge ​Ave., ​Ste ​E3, ​Athens, ​GA ​30605 

Online:

​Go ​to ​www.garivers.org ​and ​click ​on ​the ​big ​red ​button ​in ​the ​top ​right ​corner. ​ 

Call:

​706-549-4508

​
Some ​companies ​have ​a ​matching ​program ​through ​which ​they ​will ​match ​employee ​donations. ​Check ​with ​your ​employer ​to ​see ​if ​this ​is ​a ​possibility!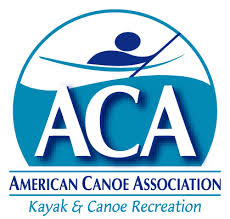 This is an ACA-sanctioned event. 

Thank you, and we look forward to exploring this Hidden Gem with you!
If you have any additional questions, please contact:
Gwyneth Moody
Director of Programs & Outreach
gwyneth@garivers.org
706.549.4508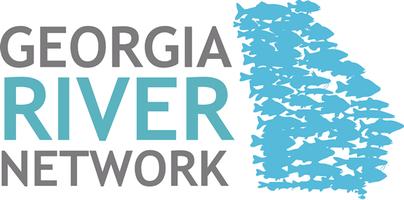 When & Where

Twin Rivers Resort & Retreat Center
210 Twin Rivers Resort Dr
Demorest, GA 30535


Friday, April 20, 2018 at 5:00 PM

-

Sunday, April 22, 2018 at 4:00 PM (EDT)
Add to my calendar