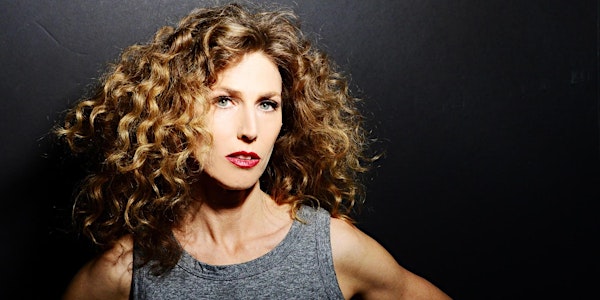 Sophie B. Hawkins, AHI, Kiltro and more on Mountain Stage
ALL AGES
With Host Kathy Mattea
Be a part of the live audience as Mountain Stage records a fresh episode for NPR Music with host Kathy Mattea!
When and where
Location
Culture Center Theater 1900 Kanawha Blvd E Bldg #435 Charleston , WV, WV 25305
Performers
Sophie B. Hawkins
AHI
Anthony D'Amato
Kiltro
The Claudettes
About this event
This episode of Mountain Stage features Sophie B. Hawkins, AHI, Kiltro, Anthony D'Amato, and the Claudettes!
Mountain Stage is a live music radio show, recorded and produced by West Virginia Public Broadcasting and distributed on over 280 NPR stations nationwide. The show typically features 5 acts, with performances from seasoned legends and emerging stars in genres ranging from folk, blues, and country; to indie rock, synth pop, world music, alternative, and beyond.
Ticket Info
All tickets to this show are e-tickets, and will be emailed to you upon purchase. Open up the pdf and the QR code on your ticket will be scanned at the door. This event will also be offered as a live stream.
Watch the Livestream!
Mountain Stage livestreams are free, however, there are some incredible folks out there who'd like to show their support through a donation-based, pay-what-you-want "ticket" for the Livestream. This is a donation-based "ticket" to show some love for the program and is not a ticket to the live event.
You'll be able to catch the show from the comfort of your home (or wherever you wish) Sunday, October 2,  at 7 PM ET at mountainstage.org.
"Does anybody say what they mean anymore?/ Talk so cheap everybody can afford/ But my silence is golden, every word carefully chosen/ So lend me your ears and I'll say what you need."
No matter his material, the Canadian musician AHI (pronounced "EYE") has one unbreakable rule for his songwriting: he has to be able to see himself—and some truth—in his songs.
"When it comes to songwriting, my stuff has to be honest, and I have to feel like the song I sing can be spoken to someone or said to someone in a conversation," AHI says. "I have to be able to see myself in the narrator's seat, and even if it's not my specific story there has to be something in the song that's coming from my voice and persona." It is after the Ontario-based artist's insistence upon truth-telling and his innate knack for storytelling that all else in his repertoire follows. In fact, while AHI himself prefers the familiar tag "singer-songwriter" to be reversed when describing his music, he may be better served to be labeled a "singer-storyteller." At any rate, when considering his talents, it's a shame that one of those descriptors must come after the hyphen, but a single glimmer of AHI's voice—best described as "gravel on silk"—will leave no doubt why "singer" should still lead the charge.
And while it's undeniable that AHI's voice could easily steal any show, on his second album, In Our Time, he has learned to harness his instrument's power by balancing its range across a colorful landscape of tightly-crafted lyrics, driving rhythms, and catchy melodies. The result is a sublime collection of modern-day folk-rock set off by its singular, soulful sire, a group of eleven tracks as earnest and emotive as anything being recorded today, and one sure to bring AHI to the forefront of his scene.
Leading with his heart as much as with his head, AHI is an emotional yet discerning lyricist who would rather demonstrate love than use the word itself. He allows his light to shine inward but only to a degree, admitting to some autobiography on In Our Time but as glimpsed through an imaginative lens. While his music possesses a quality of timelessness, the sounds here reveal a broad spectrum of influence and also toe the line between retro and revelatory. None of that is by accident: the album, like its 2016 predecessor, We Made It Through the Wreckage, was recorded in Nashville—a place AHI finds attractive for its sound and skilled studio hands rather than its glitzy polish—and this time on analog-to-tape with flourishes of digital technology...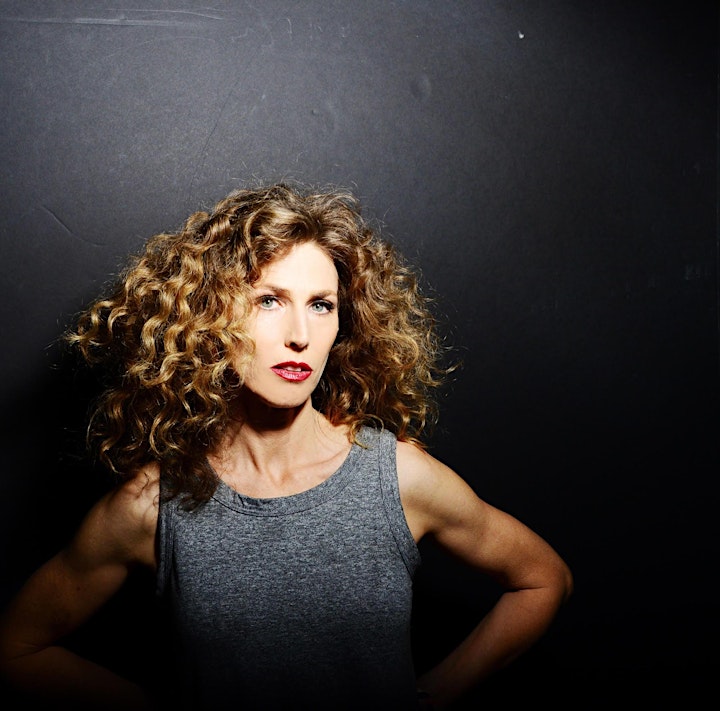 Sophie B. Hawkins burst onto the international music scene with her 1992 platinum-selling debut album, Tongues and Tails, which included the indelible hit song Damn, I Wish I Was Your Lover, and earned her a Best New Artist Grammy nomination.
The last three decades have brought multiple awards, sold out concerts, appearances on film and television, performances with some of the best known names in the business, a documentary feature, a critically-lauded tour-de-force performance as Janis Joplin in the nationally-touring play Room 105, songs appearing in hit films and TV shows, and five more albums, including Whaler, which featured the record-breaking longest-running single in Billboard Adult Contemporary chart history, the Number One hit, As I Lay Me Down. Much more than just a singer, Sophie writes all of her own songs, is a multi-instrumentalist, and has been fully involved in every aspect of the production of her records herself, from background vocals and playing her own instruments, to engineering and production of her albums. She has proved an enduring artist with a fierce commitment to artistic integrity while both constantly evolving, and remaining steadfastly true to her own authentic history and experience which connects her to her fans at the very deepest levels.
"The passions, strength, and spiritual beauty that your music and performance possess is something I respect deeply, look up to, and after my 29-year long journey of survival in darkness, I am so grateful for your own courage, strength, and honesty which helps those of us who are battling our own ghosts and demons from the past." - Shanda, Massachusetts, USA
I listen to your music whenever I feel I am alone because you make me feel like I am not. I listen to your music when I feel I need to be strong because you make me feel strong. – Jill, Michigan, USA
Sophie's interest in music started as a four-year-old obsessed with drums. Her love of music and the need to connect with and through it came into her consciousness as early as second grade. "I really remember this moment so well," Sophie reminisces. "I was living in New York, listening to Bob Dylan and I put on my father's dark sunglasses and I started to cry underneath them. I said to myself, 'I want to be that,' and "that" was a song. I wanted to be a song. I didn't want to be Bob Dylan. I didn't want to be the voice or the instrument. I wanted to be the song, the need and the depth and the whole story of a song. It's strange that I would say that now because I still feel like I'm living life as stories."
At fourteen, Sophie's early desire to learn drums returned with great urgency. "I knew I had to play African drums – I found an African drum teacher and then from that moment on I practiced as much as I could every day and I never stopped. The thing is, I never even thought becoming a songwriter would be part of my journey."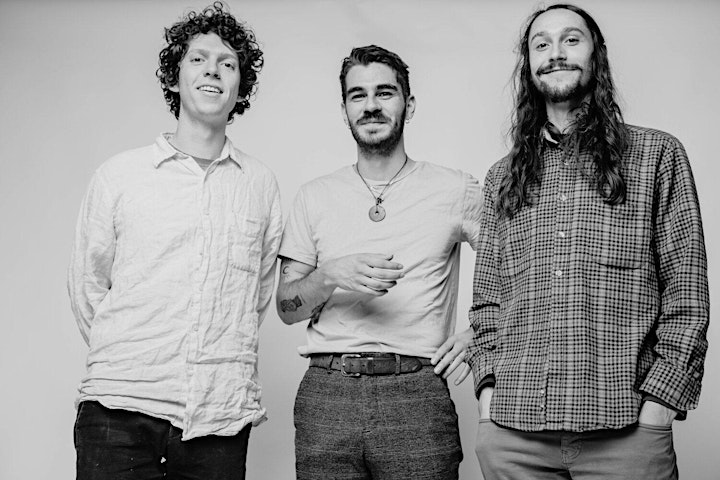 Creatures of Habit, the debut album from Denver-based, Chilean-folk rock band Kiltro, has put the emerging trio on the musical map. Seamlessly weaving ambient textures and looping guitars, Andean folk with flashes of shoegaze and lively percussion, Kiltro has created a fascinating world, somewhere both familiar and foreign.
Kiltro's story, as it were, requires more than a modicum of globe-trotting. Frontman Chris Bowers Castillo was born to a Chilean mother and American father and raised in a Spanish-speaking home in a suburb of Denver, Colorado. He spent childhood summers with his mother's family in Santiago, and later moved to San Pedro de Atacama, a small town in northeast Chile near the Bolivian border. While there he lived in a dorm and worked in a five-star hotel, traipsing back and forth between the two spots through the desert at the hottest and coldest times of day.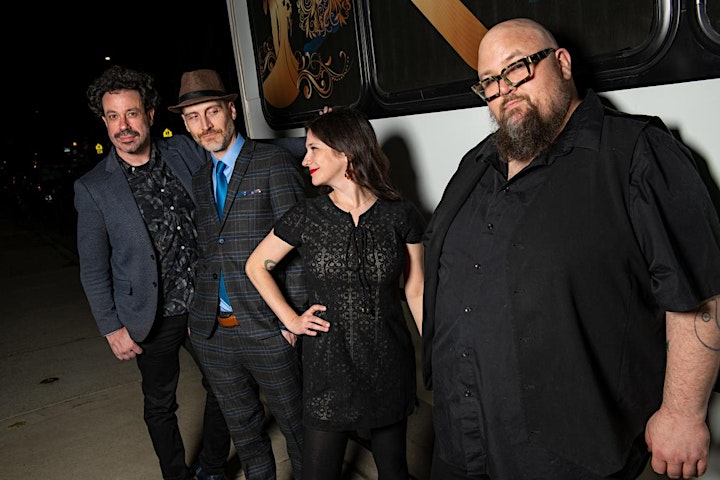 Wielding a one-of-a-kind, piano-powered roots-pop sound, the Claudettes merge earthy blues and soul with pop hooks and punk spirit, writing an intriguing new chapter in American roots music. Pianist/songwriter Johnny Iguana joins seductive singer Berit Ulseth, bassist/vocalist Zach Verdoorn and drummer Michael Caskey. Johnny, who toured for years with his cult-favorite rock band Oh My God, has played on albums featuring Buddy Guy, Johnny Winter, Derek Trucks, Keb' Mo', Gary Clark Jr., Shemekia Copeland, Mick Jagger, Keith Richards and more. He has toured/recorded with Junior Wells and Otis Rush, played on three Grammy-nominated albums and earned a prestigious 2021 Blues Music Award nomination for Piano Player of the Year as well as a 2022 Living Blues Award nomination for Outstanding Musician.
The Claudettes recorded their 2018 album "DANCE SCANDAL AT THE GYMNASIUM!" (Yellow Dog Records) with Grammy-winning producer Mark Neill (Black Keys). In 2020 the Claudettes released "High Times in the Dark" (Forty Below Records), helmed by Grammy-winning producer Ted Hutt (Violent Femmes, Old Crow Medicine Show). The Claudettes worked with Hutt and with Grammy winner Kevin Killen (David Bowie, U2, Elvis Costello) on a slew of new tracks that will arrive in 2022: a series of single releases from spring through summer and a full-length album on Forty Below Records in the fall.
"Chicago's original recipe band…The Claudettes' sonic playing field is the blues and everything after, all tastefully and artfully blended together….Perhaps the band's greatest super power: songwriting."—NPR Music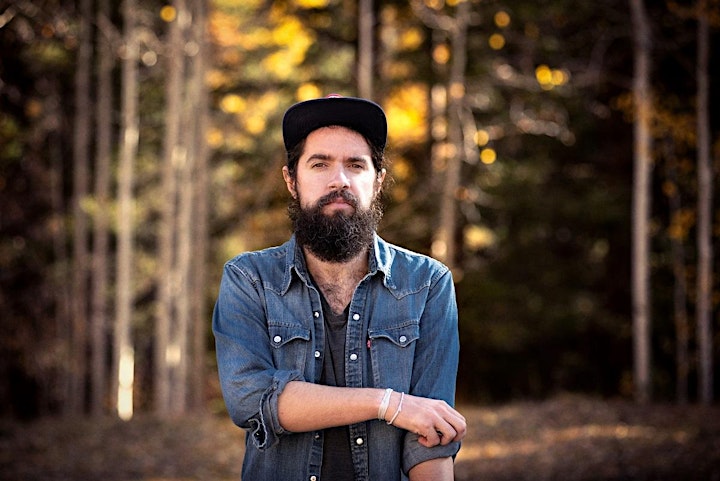 After more than a decade in New York City, Anthony D'Amato headed west for his new album, At First There Was Nothing, relocating to American Fork, Utah, for recording sessions in the autumn and winter with acclaimed songwriter and producer Joshua James. Bristling with joyful energy and piercing insight, the record marks D'Amato's first first full-length release in six years, and the growth is palpable, with sprawling, unpredictable arrangements accompanying some of his most gripping and incisive lyrical work yet. Drawing on everything from hazy '60s soul to rootsy '70s rock and roll, the songs are loose and playful here, even as they grapple with faith and trust, mortality and loss, resilience and regret, all set against sweeping sonic backdrops every bit as epic and rugged as the landscapes that inspired them.
Born and raised in New Jersey, D'Amato first rose to international attention with the 'The Shipwreck From The Shore,' his 2014 debut for New West Records. Inspired in part by time spent studying with the Pulitzer Prize-winning Irish poet Paul Muldoon, the album garnered rave reviews on both sides of the pond, with NPR inviting D'Amato for a Tiny Desk Concert and lauding that "he writes in the tradition of Bruce Springsteen or Josh Ritter," and Uncut proclaiming that his songwriting "echoes with early Bob Dylan." D'Amato followed it up in 2016 with the Mike Mogis-produced 'Cold Snap,' which earned him his first national TV appearance along with an Artist You Need To Know nod from Rolling Stone, who hailed his writing as "folk music raised on New Jersey grit." In 2017, D'Amato released a collaborative EP titled Won't You Be My Neighbor?, which raised more than $10,000 for refugee aid, and in 2019, he returned with the Five Songs From New Orleans, a stripped-down acoustic collection that earned even more praise from Billboard to Rolling Stone. Along the way, D'Amato toured extensively across the US and Europe, sharing bills with the likes of Ben Folds, Valerie June, Keb' Mo', The Felice Brothers, American Aquarium, and many more.