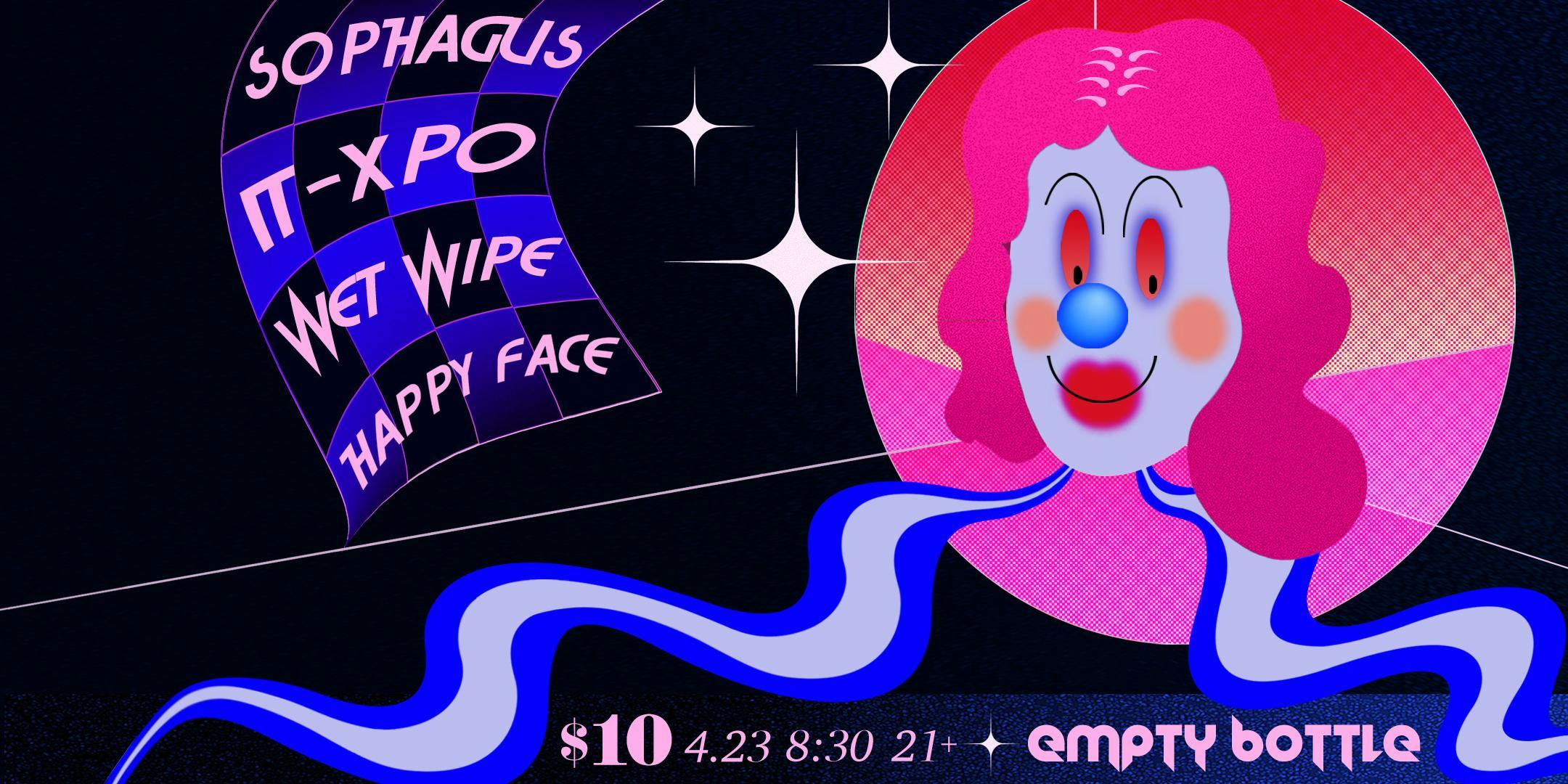 About this Event
$10 // 21+
----------
SOPHAGUS is the project of Matthew Von Eisengervich, a mashup mastermind who pairs his funky tunes with one of a kind clothing masterpieces. SOPHAGUS has put out Infectious singles like "Big Belly" and "Free Hand" that ooze punk and hip hop flavor with a lil hint of battery acid.Tonight SOPHAGUS will give us a glimpse into their upcoming album "Space Grease," a mix of psychedelia, funk, and punk, that will bring a new energy to the Bottle you don't want to miss.
IT-XPO is a Chicago based producer and DJ that offers sweet sweet ambient, electro-industrial house sounds. Spinning an atmospheric live set, IT-XPO always seems to push us right over the edge and straight down an abyss of dance and trance. With his album Essence set to be released April 5th on 400M, you really won't want to miss out on this bundle of rhythm and noise.
WET WIPE is a local dark wave duo consisting of Ellie Thatcher and Jeffrey Stahl. They're new to the scene but have already set themselves apart on their new release "Swim in my Sweat" with ethereal shoe gaze vocals and futuristic synth. Catch this disturbingly wonderful pairing at their Bottle debut.
Four magicians, cast out of the coven for summoning dark spirits with their trickster magic, return to ordinary life as HAPPY FACE, a psych band with a cheerful name to disguise its true purpose. With a mash of sleek, jangly pop sounds and catchy fuzz-drenched hooks, HAPPY FACE propagates its message of magic and mischief to an unsuspecting audience— and might just entice you to join in the conjuring of evil entities and spirits.