SoPE San Diego- The Physician Entrepreneur: Evolution or Revolution?
Description
Come join us for the first SoPE meeting of the San Diego chapter!

Our first meeting will include an introduction to the San Diego chapter along with a talk from the co-founder, former cardiothoracic surgeon, now venture capitalist Surindra Mitruka.

In a time where physician burnout is high, reimbursement is on the decline, and work/life balance is at the forefront of our daily discussions, doctors are looking to do something different with their careers. Many have realized that full time clinical pursuits may not be the right pathway for them, or not the most sustainable option. As a result, some questions arise:

What do I, as a physician, need to do in order to survive?
How can I turn my career trajectory into one that is sustainable?

For many, the answer lies in pursuing non clinical activities. Shifting your focus can come in one of two ways: 1. you leave clinical medicine entirely, or 2. you cut down on clinical duties and incorporate non clinical activities into your work life. In which case:

What are my options outside of clinical medicine?
How can I pursue these options and incorporate change into my routine?

Should I slowly evolve, or completely revolve, in this process? We will discuss the differences between these two options and the advantages and disadvantages of each.

Hope to see you there!
Wednesday, September 4th, 2019
6:00pm-8:00pm
Location
Knobbe Martens
2790 El Camino Real
San Diego, CA 92130
Timed Agenda
6:00pm-6:30pm--Refreshments, Registration and Networking
6:30pm-7:15pm--Introductions and Presentation
7:15pm-8:00pm--Q&A, Networking

SPEAKER BIOS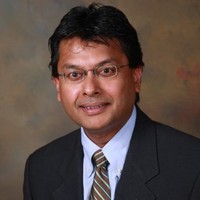 Dr. Surindra Mitruka
Dr. Surindra Mitruka obtained his medical degree from Jefferson Medical College in Philadelphia, completed his training in general and cardiothoracic surgery from the University of Pittsburgh and UCSD , respectively. He worked as a cardiothoracic surgeon for many years before leaving clinical medicine to pursue work with a medical device startup. He obtained his MBA from the University of Massachusetts in 2015 and now works with a venture capital/private equity firm.

EVENT SPONSOR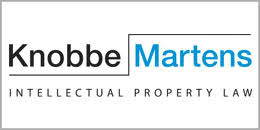 Knobbe Martens is one of America's largest Intellectual Property and technology law firms — a team of smart, aggressive attorneys, scientists and technical experts committed to promoting and protecting innovation.
PARTNER EVENTS

September 11-12, 2019
Boston Convention & Exhibition Center
Boston, MA

Society of Physician Entrepreneurs (SOPE) is pleased to invite you to join the 12th Annual International Partnering Conference Biopharm America: Partnering opportunities for innovative life science leaders.

BioPharm America™ is a unique partnering event that forms the nexus of discovery and realization. Startup companies, established biotech and entrepreneurs from academia attend in search of finance, pharma and development partners. The event format highlights innovation and promotes new business relationships by bringing dealmakers from the life science ecosystem together to engage and de-risk the enormous task of drug development. Life science executives from around the world gather to identify, meet and to enter into strategic relationships facilitated by partneringONE ® , the world's leading web-based partnering system. BioPharm America is the only event in North America based on the same reputable formula as EBD Group's acclaimed European events BIO-Europe ® and BIO-Europe Spring ® . BioPharm America annually attracts 800+ delegates from over 500 companies who participated in 2,300+ scheduled one-to-one meetings. BioPharm America is now part of Biotech Week Boston, and together they draw a total of over 4,500 life science leaders, scientists and innovators.
Want to donate to the SoPE Foundation at no cost to you?
Now is a great time to go to smile.amazon.com to generate donations for Society Of Physician Entrepreneurs Foundation. You can also learn more on how to become a member of SoPE. Thanks for supporting SoPE!