Description
All in the biotech ecosystem are welcome. Chapter meeting and networking with a great internationally known researcher and entrepreneur.
May 16, 2019 6:00pm-7:30pm
AGENDA
6:00pm-6:15pm Networking
6:15pm-6:20pm Introductions
6:20pm-6:25pm Sponsor, Davis, Wright, and Tremaine
6:25pm-6:55pm Klaus, Frueh, PhD Speaker
6:55pm-7:00pm Suturegard Biotech Pitch
7:00pm-7:30pm Networking

Event will also be live streamed. Best with Chrome.
https://echo360.org/section/07115c10-0c61-4743-8d4f-5634387dfa76/public
Heavy appetizers, open bar will be available. All in the biotech startup ecosystem are invited.
Special Instructions: Accessible by Bus, Streetcar, and MAX Orange Line. Park in the Schnitzer Lot for free after 5pm

SPEAKER BIOS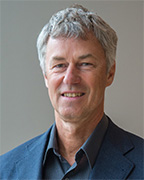 Klaus Frueh, PhD; Dr. Frueh's research focuses on understanding the molecular interaction between viral pathogens and their hosts. He is Co-Founder of Vir Bio, which is developing a CMV-based vaccine for TB and HIV. Dr. Frueh is Professor in the OHSU Vaccine and Gene Therapy Institute and Oregon National Primate Research Center.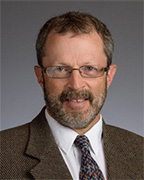 Biotech Startup Pitch:
Dan Ladizinsky, MD, Co-Founder and CEO, SUTUREGARD™ Medical, which focuses on wounds that are difficult to close. SUTUREGARD™ allows surgeons to extend their scope of practice and simply close wounds that would otherwise require skin grafts, flaps or prolonged wound care.
Please join SoPE to support future meetings: https://www.sopenet.org
Follow us on LinkedIn: https://www.linkedin.com/company/18216371/
EVENT SPONSORS

Thanks to Davis Wright Tremaine for sponsoring!