SoPE NYC: Navigating the Medical Device Development Pathway
Description
Building a new consumer product has never been easier or less expensive. Entrepreneurs can jumpstart development with 3-D printers and advanced manufacturing techniques. Software developers can use off-the-shelf tools like AWS and Google Cloud to streamline and simplify how products & services are brought to market.

Working in the medical device space however is an entirely different story. Due to complicated regulations and required compliance, the process is expensive, slow and difficult. More importantly there are few "off the shelf" tools available to help navigate the process like there are for non-regulated products.

During this talk, Sabrina Varanelli, a robotics engineer specializing in surgical robotics and the founder of Nemedio, will help you make sense of what is required when planning to commercialize a medical technology, and provide some practical insight into how you can get your product idea off the ground.

Topics will include: FDA Product Classification, Regulatory Pathways, Quality Management, and an overview of some basic some basic compliance activities required for clearance.

September 25, 2019 6:00pm-9:00pm

AGENDA
6:00pm - Networking
6:45pm - Welcome & Introductions
7:00pm - Navigating the Medical Device Development Pathway, Sabrina Varanelli, CEO & Founder of Nemedio
7:45pm - Startup Presentation: The TeleDentists
8:15pm - Networking
Speaker Bio

Sabrina Varanelli, Founder & CEO of Nemedio
Sabrina Varanelli is an experienced robotics engineer specializing in the development of medical and surgical robotic systems. Her unique interdisciplinary background in medical device development includes expertise in both the engineering side as well as the regulatory and quality aspects of device development. She has worked on a wide variety of medical robotics projects including laser surgery for ear, nose, and throat applications, medical rehabilitation exoskeletons, and was a lead engineer on the development of a minimally invasive robotic surgical system, which achieved a successful human trial surgery. Her experiences in the medical space, and especially with the minimally invasive robotic system led her to found Nemedio to solve the unique challenges that medical device companies face when bringing new products to market.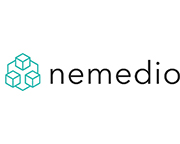 About Nemedio:
Backed by a team of seasoned medical device experts, neMedIO has radically de-risked and simplified the development process for medical devices. We provide the framework, process, tools, knowledge, and connections to go from prototype to commercialization.
Nemedio's platform solution solves these problems by providing support and tools to accelerate time to market. We aim to partner with our clients to provide the tools, training, and support needed at each step of development.
STARTUP PRESENTATION

The TeleDentists
The TeleDentists has created a network of close to 200 dentists offering include direct remediation through virtual visits, prescribing (non-narcotic) medication, and scheduling the patient with an on-site dentist near their locality within 48 hours. The TeleDentists provides serv ice through existing telehealth companies and benefits aggregators as well as fixed site locations such as urgent care clinics, and employer health clinics. Recently they launched a direct to the consumer offering through their website.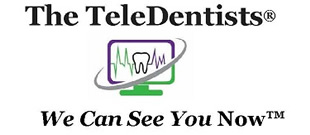 EVENT SPONSORS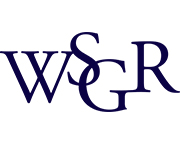 Our host for this meeting is Craig Kenesky, PhD, of Wilson Sonsini Goodrich Rosati. Craig leads the New York division of WSGR's patent and innovation practice.

Wilson Sonsini Goodrich & Rosati is the premier legal advisor to technology, life sciences, and growth enterprises worldwide, as well as the venture firms, private equity firms, and investment banks that finance them. We represent companies from entrepreneurial start-ups to multibillion-dollar global corporations at every stage of development. The firm's attorneys collaborate across a comprehensive range of practice areas and industry groups to help the management, boards of directors, shareholders, and in-house counsel of clients to address their most pressing challenges and pursue their most promising opportunities.