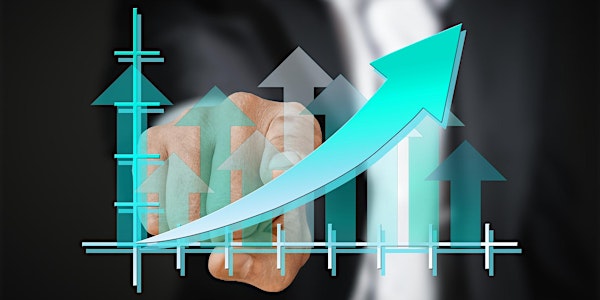 SoPE NYC: Intellectual Property Law & Tax Credits for Life Science Companie...
Event Information
Location
Orrick
51 West 52nd Street
New York, NY 10019
Description
Join us as we kick off 2019 with an exciting panel on intellectual property law for life science and medical device companies. Topics covered will include the different types of IP protection, advantages of filing provisional applications, how to build an IP portfolio, and how to comply with GDPR and HIPPA when developing machine learning and AI algorithms.

The panel will be followed by a presentation on how to take advantage of existing R&D tax credits.

A must attend event for any startup working in life sciences!
Timed Agenda
6:00pm - Networking
6:30pm - Welcome & Introductions
7:00pm - Panel on Intellectual Property for Life Science and Medical Device Companies
7:45pm - Research & Development Tax Credits for Existing Companies and Start-ups by Charles Goulding of R&D Tax Savers
8:30pm - Networking
Welcome: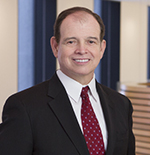 Peter Conors - Partner, Orrick
Peter Connors, a tax partner in the New York office, focuses his practice on cross-border transactions. He also has extensive experience in related areas of tax law, including financial transactions, corporate reorganizations, private equity investments and controversy matters.
Intellectual Property Law Panel: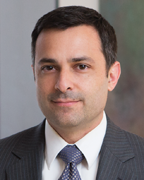 Rich Martinelli - Partner, Orrick
Rich Martinelli develops comprehensive IP strategies which resolve immediate legal needs and safeguard long-term business objectives. He handles all aspects of intellectual property, particularly patent litigation, patent prosecution and client counseling.

He has litigated patents at trial, before the ITC, and on appeal to the U.S. Court of Appeals for the Federal Circuit. Rich has counseled clients and rendered opinions on patent validity, infringement and freedom to use. In addition, he is a registered patent attorney with experience drafting patents and practicing before the U.S. Patent and Trademark Office. His patent work has involved a wide range of technologies including image processing, 3d graphics, audio / video compression, computer hardware and software, e-commerce, network technologies, digital rights management and encryption.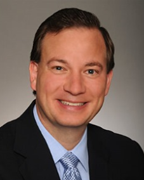 George Likourezos - Partner at Carter, DeLuca, Farrel & Schmidt
George Likourezos is a partner at Carter, DeLuca, Farrell & Schmidt, a full-service intellectual property law firm based in Melville, New York. His practice encompasses all aspects of patent, trademark and copyright law. He has expertise in analyzing patents and IP portfolios in connection with litigation, mergers and acquisitions, product clearance investigations, patentability studies, preparing legal opinions, and for advising research and development teams. His clients include individual inventors, including healthcare professionals, universities, research institutions, and middle-market and Fortune 100 companies. George focuses a portion of his practice in assisting and advising inventors and small businesses on strategies to protect their innovations, and how to obtain financing to have their products developed and gain entry into the marketplace. George has a unique ability to understand the novel aspects of technologies and maintains an extensive network of professionals and associations that assist inventors and small businesses commercialize and monetize their innovations and technologies. He is a director and on the advisory board of several technology companies. George simultaneously earned a B.S. in electrical engineering and an M.S. in Operations Management in 1992 from Polytechnic University (now NYU Tandon School of Engineering) where he served as President of the Alumni Association from 2007 to 2009 during the merger discussions with NYU. George earned his J.D. from Touro Jacob D. Fuchsberg Law Center in 1995. He is admitted to the Bars of New York and New Jersey, and is registered to practice before the United States Patent and Trademark Office. He is also admitted to the US Supreme Court, the US Court of Appeals for
the Federal Circuit, and the US Court of Claims.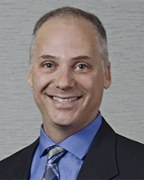 Scott D. Locke - Partner and Chair of the Intellectual Property Department, Dorf & Nelson LLP
Mr. Locke has provided comprehensive services to solo inventors, start-up businesses and well-established companies in diverse industries. These services include: developing intellectual property protection strategies; drafting, filing and prosecuting patent applica-tions; registering of trademark and copyright rights; litigating patent, trademark and cop-yrightcases;performingduediligenceregardingintellectualpropertymattersforpoten-tial acquisitions; drafting and negotiating intellectual property licenses; counseling cli-ents on database protection and developing trade secrets protection policies.

Mr. Locke has counseled clients in industries on the cutting edge of many scientific disciplines, including bioinformatics, biotechnology, pharmaceuticals, RNA synthesis, DNA synthesis, RNA interference, SNP technologies, formulations, antibod-ies, genetics, fuel cells, automobile catalysts and eco-friendly technologies.He has also counseled clients in the coatings and pigments industry, the luxury goods industry, the cosmetics industry, the medical device industry, the ground fault circuit interrupter in-dustry and the information technology industry, including internet-based technologies.


--

R&D Tax Credits Presentation: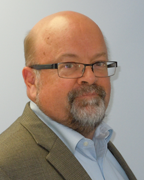 Charles R. Goulding - Attorney/CPA, President, R&D Tax Savers®
Charles R. Goulding is an Attorney/CPA and President and founder of Energy Tax Savers and R&D Tax Savers, two national tax consulting firms. Previously he was a Managing Director at Cooper Industries, Inc. in Houston, Texas. Before joining Cooper, Mr. Goulding was Vice President of Dover Corporation, an eight billion dollar sales NYSE diversified industrial manufacturer, where he worked for 26 years. Mr. Goulding has a law degree from Brooklyn Law School (Juris Doctor) and an MBA from Adelphi University. His undergraduate degree is from the State University of New York at Stony Brook where he was a double major in Political Science and Economics. He spent his junior year abroad at the University of Copenhagen, Denmark.

Mr. Goulding is a former President of the New York Chapter of the Tax Executives Institute and also participated in Pace University's Doctor of Business Administration Program. Mr. Goulding has authored over 250 articles on a wide variety of tax topics for multiple tax and business publications.

R&D Tax Savers has an extensive med tech, health tech, life science and pharma practice. The firm's clients include leading companies involved in the fields of Cancer, Blood, Dentistry, Operating Room Technology, Telemedicine, Mouse Models, Alzheimer's, Precision Medicine, Immunology, Laboratories and Dermatology.
Event Sponsors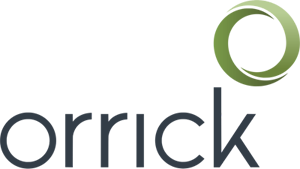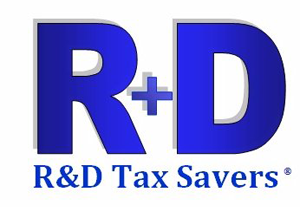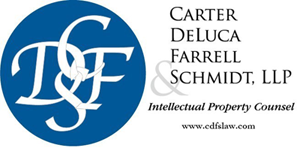 Date and time
Location
Orrick
51 West 52nd Street
New York, NY 10019