SoPE NYC: How to Create & Leverage IP Value in Medical Product Startups
Description
PRESENTATION
Building a strategic patent portfolio is vital to success for a medical product startup. A strong intellectual property (IP) strategy is crucial for securing investing, obtaining strategic collaborations, capturing market share and positioning your company for mergers and acquisitions.

In this talk, we'll cover the key things healthcare startups should consider to protect and leverage their innovations. By developing a strategic patent portfolio quickly and successfully, a medical product startup can navigate a path to commercial success and potentially add zero's to its valuation.


Wednesday, November 20, 2019 6:00pm-9:00pm
LOCATION
Wilson Sonsini Goodrich & Rosati PC
1301 Avenue of the Americas
New York, NY 10019
AGENDA
6:00pm - Networking
6:45pm - Welcome & Introductions
7:00pm - How to Create & Leverage IP Value in Medical Product Startups, Craig Kenesky, PhD, Wilson Sonsini
7:45pm - Startup Presentation
8:15pm - Networking
SPEAKER BIO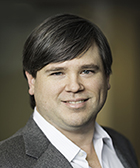 Craig Kenesky, PhD
Dr. Craig Kenesky is the head of the New York patents and innovation practice at Wilson Sonsini. Craig works with companies and investors in all life science sectors, with a focus on early stage, venture-backed companies. Craig's practice focuses on taking life science companies from start up to exit, building a patent estate, and using IP to improve the outcomes of technology-driven business deals. Craig holds a PH.D. in organic chemistry from the University of Pennsylvania, and did a postdoctoral fellowship in bio-organic chemistry at Columbia.
STARTUP PRESENTATION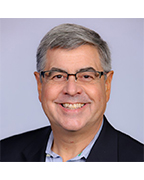 Steve Levine, Founder & CEO
Steve Levine is CEO and looks to SoPE members as in informal advisory board. The focus will be on post-commercialization pilots and experience with health systems who are painfully slow to move forward and investors who focus on revenues as the measure of traction for medical devices.
EVENT SPONSORS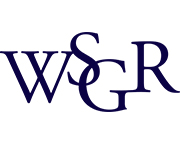 Our host for this meeting is Craig Kenesky, PhD, of Wilson Sonsini Goodrich Rosati. Craig leads the New York division of WSGR's patent and innovation practice.

Wilson Sonsini Goodrich & Rosati is the premier legal advisor to technology, life sciences, and growth enterprises worldwide, as well as the venture firms, private equity firms, and investment banks that finance them. We represent companies from entrepreneurial start-ups to multibillion-dollar global corporations at every stage of development. The firm's attorneys collaborate across a comprehensive range of practice areas and industry groups to help the management, boards of directors, shareholders, and in-house counsel of clients to address their most pressing challenges and pursue their most promising opportunities.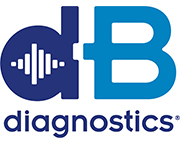 Startup: dB Diagnostic Systems
dB Diagnostic Systems is about the democratization of hearing diagnosis – moving it from the sound proof booth and specialists and into any exam room and medical clinic. The device is Hearing Healthcare Pro™ Product Suite, is fully portable, and takes about 10 minutes per test to complete. Of the almost 50 million Americans with hearing loss, 75% has the uncomplicated symmetrical form and the algorithm within the device identifies such patients with 97% predictive value. FDA 510k clearance includes the capability to assist with triaged referral recommendations.