SoPE National Capital:Outsourcing Clinical Trials...Where in the World is M...
Description
Planning and execution of a clinical trial is one of the most important and daunting tasks facing any Biomedical enterprise. Having just completed the vetting process of choosing a CRO (Clinical Research Organization) for the Biotech firm that I am affiliated with, I thought I would share my insights and perspectives, invite other industry experts, and solicit stories from our members so that we can all share our learning about this very critical step in development.
You may be asking yourself these questions:
What are the Key Decisions Factors in Performing a Clinical Trial away from home?
What are the major benefits and risks?
How do you go about investigating potential CROs?
Where in the world should I look?
What are the most common mistakes?
How should I get started?
Join us on November 14th and we will be sure to cover these topics and much more!
Timed Agenda:
6:00p - 7:00p Registration & Networking
7:00p - 8:00p Guest Speakers and Panel Discussion
8:00p - 8:30p Networking
SPEAKER BIOS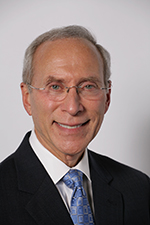 Jeffrey Hausfeld, M.D., M.B.A., F.A.C.S., has served on the national board and committees of specialty medical societies since beginning his practice in Otolaryngology/Facial Plastic Surgery. He is an Associate Clinical Professor of Surgery at George Washington University School of Health Sciences and an alumnus of the Yale University School of Medicine. Dr. Hausfeld recently stepped down from his clinical duties after receiving a Masters in Business Administration from Johns Hopkins University. He continued to refine his communication and team building talents by completing a graduate program in Leadership Coaching and Organizational Development at George Washington University.
Dr. Hausfeld led the field in otolaryngology/facial plastic surgery for many years and is now a business operator and entrepreneur. He invests, manages and consults to a variety of healthcare businesses, including assisted living facilities for Alzheimer's and dementia patients, medical device companies, healthcare information technology and biotech firms, as well as

---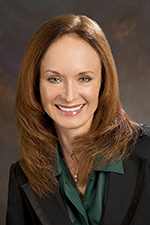 Katie Laessig, MD, Vice President, Therapeutic Strategy, IQVIA, delivers expert advice and strategic support to biotechnology and biopharmaceutical companies to assist them with the development of their antimicrobial assets
Profile Overview
•19 years combined industry and regulatory experience
•3 years as SVP, Regulatory Affairs, Medical Safety, and Quality Assurance at RRD International Inc.
•Provided regulatory strategy and clinical development advice to partners for products from PIND to hPOC
•Therapeutic areas encompassed antimicrobial, GI, pulmonary, hematology, neonatology, oncology, and medical imaging
•16 years at FDA including 8 years as Deputy Director, Division of Anti-infective Products and 8 years as Medical Team Leader and Medical Reviewer in the Division of Antiviral Products
Education
•Bachelor of Arts in Biology, concentration in microbiology, from Cornell University in 1988
•Medical Degree from University of Maryland School of Medicine in 1992
•Internal Medicine residency at the George Washington University Medical Center
•Infectious Disease fellowship at the George Washington University Medical CenterAreas of expertise
Areas of Expertise
•Regulatory strategy and drug/biologic from PIND through post-marketing and follow-on indications
•Antimicrobial products including antivirals, antibiotics, antimycobacterials, antiparasitics, and antifungals
•Evidence generation
•Expedited regulatory pathways and designations
•Due diligence
---
CHAPTER SPONSOR

EVENT SPONSOR