SoPE National Capital Chapter: Stories from the Trenches: The Ten Most Comm...
Description
It is rare to have a healthcare/life science entrepreneur with the depth of experience as our speaker and the willingness to share his insights with the community in the DMV. We are very pleased to have Marty Rosendale present to the SoPE National Capital Chapter , enlighten us about his journey in start-ups, and see how he plans to advocate for the innovation ecosystem in his new role at the Maryland Tech Council.


September 25, 2019, 6:00pm-8:00pm
Agenda
6:00pm-7:00pm Registration & Networking
7:00pm-7:05pm Introductions
7:05pm-8:00pm Guest Speaker and Q&A
8:00pm-8:30pm Networking

Location
704 Quince Orchard Road
Gaithersburg, Maryland 20878
Moderator: Jeffrey N. Hausfeld MD, MBA
Co-Founder and Chairman the Society of Physician Entrepreneurs
Chairman and Chief Medical Officer BioFactura, Inc.
SPEAKER BIO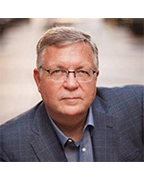 Martin Rosendale, PhD
An engineer turned microbiologist and industry leader, Marty is passionate about the human and business value of life sciences, biotechnology, healthcare and medical devices. A five-time CEO and twice company founder, his experience spans public, private and not-for-profit businesses.

Specialties: Technology transfer, global regulatory strategy, global clinical trials, safety reporting, training, and GLP/GCP audits. Articles written by me can be found at http://www.amarexcro.com/articles/
CHAPTER SPONSORS




EVENT SPONSORS