SoPE National Capital Chapter: Marketing and Communications in Healthcare a...
Description
We are all so focused on improving our technologies, meeting our milestones in the regulatory pathways, securing funding for our future developments, designing clinical trials, etc., that we tend to discount the importance of creating our story-line and branding our company early in this journey. Come to the next National Capital Chapter SoPE event and learn from experts in the digital marketing and communication field how to utilize and leverage these tools to boost your "presence" and your ROI to investors!
Agenda
Light refreshments will be served
6:00pm-7:00pm Registration & Networking
7:00pm-8:00pm Introductions and Guest Speakers

Location
Inova Center for Personal Health Conference Center
8100 innovation park drive
Fairfax, VA 22031
Wednesday, April 17, 2019
6pm-8pm
Use the old address in your GPS device: 3225 Gallows Road, Fairfax, VA 22031, but note that the building does say 8100 on it. Click here to view ICPH Campus Map
Moderator:
Jeffrey N. Hausfeld MD, MBA
Co-Founder and Chairman of the Society of Physician Entrepreneurs
Chairman and Chief Medical Officer, BioFactura, Inc.
Speaker Bios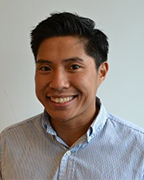 Ryan Changcoco
Ryan Changcoco is an author, blogger, thought leader, and content marketing strategist. Ryan is an authority on the topics of management development and employee engagement within healthcare as well as other industries. Ryan is the founder and principal for The Physician's Edge, an advisory and consulting group which is dedicated to helping physicians become more adept at the business side of healthcare. As the principal for TPE, Ryan is responsible for identifying and partnering with subject matter experts from all over the world to develop content on the advancement of business acumen for physicians. Ryan is also the senior content manager for healthcare and management at the Association for Talent Development (ATD), the world's largest association for talent development professionals.
Prior to TPE and ATD, Ryan served as a business consultant for several large healthcare organizations, including Blue Cross and Blue Shield.
As an author, Ryan has contributed to a few healthcare publications including Talent Management in Healthcare―Exploring How the World's Health Service Organisations Attract, Manage and Develop Talent (2017) and Leadership in the World's Healthcare Sector (2018), both of which were published by Palgrave Macmillan UK.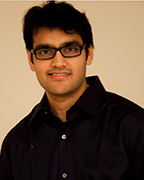 Boney Pandya

Boney Pandya has over nine years of digital marketing experience in the B2B, B2C, and association industries. Boney is the founder and chief digital marketing strategist at Bon Digital. Bon Digital is a premier DC-based digital agency which helps clients meet their marketing goals by applying digital marketing strategies and tactics.
Prior to starting Bon Digital, Boney worked as the director of digital marketing at CSGCreative, as the associate director of digital marketing at the American Association for the Advancement of Science (AAAS) and as the senior manager of digital marketing at the Association for Talent Development (ATD).
At both associations, Boney helped increase membership acquisition, improve retention, and boost event registration through digital marketing channels. Boney is Google search certified and display advertising certified. Boney obtained his MBA from Drexel University.
Want to donate to the SoPE Foundation at no cost to you?
Now is a great time to go to smile.amazon.com to generate donations for Society Of Physician Entrepreneurs Foundation. Plan ahead for the next big holiday: Mother's Day, on May 12. Thanks for supporting SoPE...getting ideas to patients.
CHAPTER SPONSOR