SoPE Los Angeles: Reflections on MedTech Startups: The Entrepreneur's Exper...
Description
MedTech startups continue to gain momentum in the healthcare industry and novel devices, therapeutics, digital health applications and software have the potential to revolutionize the practice of medicine. Here in Los Angeles, CHLA and UCLA are two of the nation's leading medical centers for cutting edge adult and pediatric care and innovation. Through the UCLA Biodesign Program and The West Coast Consortium for Technology & Innovation in Pediatrics, there are opportunities for entrepreneurs, inventors, engineers, and clinicians to scale their contributions to impact patients beyond the city of Los Angeles. The Society of Physician Entrepreneurs is looking forward to showcasing some of the exciting developments happening in the areas of medical technology and create a collaborative environment by bringing together thought-leaders and enthusiasts in the healthcare ecosystem. Come hear from physician entrepreneurs who have managed to successfully navigate through the challenging healthcare startup landscape and have some stories to share on the experience.


Thursday, October 3rd, 2019
5:30pm-7:30pm
Location

UCLA David Geffen School of Medicine
Faculty Lounge
885 Tiverton Drive
Los Angeles, CA 90095
Timed Agenda

5:30pm 6:00pm Registration & Networking
6:00pm Opening remarks
6:10pm Keynote Speaker
6:30pm Panel speaker introductions
6:45pm Breakout sessions
7:15pm Networking
Parking Instructions:
The Faculty Lounge is located on the B level (street level), #B02.
SPEAKER BIOS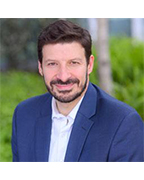 Dr. Yaniv Bar-Cohen
Dr. Yaniv Bar-Cohen is a pediatric cardiologist/electrophysiologist at Children's Hospital Los Angeles and is a Professor of Clinical Pediatrics and Medicine at the Keck School of Medicine at the University of Southern California. Dr. Bar-Cohen serves as Co-Director of The West Coast Consortium for Technology & Innovation in Pediatrics (CTIP). Dr. Bar-Cohen is also the Director of Electrophysiology at Children's Hospital Los Angeles. Dr. Bar-Cohen's clinical and research activities have focused on heart rhythm disorders in children and congenital heart disease. His primary research has focused on the development of a fetal micropacemaker, and he has served as Primary Investigator on a National Institutes of Health grant to develop this device aimed at pacing a human fetus. In addition, his work has branched off towards the development of another minimally-invasive micropacemaker intended for children and adults. His clinical research has addressed topics including sudden cardiac death, implantable rhythm management devices and the catheter ablation of arrhythmias.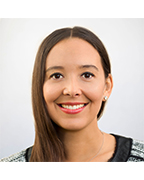 Desert Horse-Grant
Desert Horse-Grant is the Co-Director of the UCLA Biodesign Program and Senior Director of Research and Innovation at UCLA Health. Desert is a senior hospital executive and facilitates the translation of discoveries from the lab to the clinical environment. She launched the UCLA Health Innovation Competition, a seed funding program that recognizes and scales innovative digital and device solutions as well as patient experience and performance excellence efforts. Desert was a graduate of Stanford University and then worked at MSKCC for 13 years, before being a Director at the Fred. Desert was named the 2015 Life Science Innovation Northwest Women to Watch by the Washington Biotechnology & Biomedical Association and 15 Women to Watch by Disruptive Women in Health Care. In SoCal, Desert is an active member of the UCLA Data Governance Committee and is a steering committee member for ScaleLA and the FDA SoCal Consortium for Technology and Innovation in Pediatrics (CTIP). Twitter handle @innovateshealth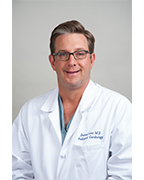 Dr. Dan Levi
Dr. Dan Levi is a Pediatric Interventional Cardiologist at the University of California Los Angeles. His research interest is in the design of new device for children with heart problems including novel stents from biodegradable materials and thin film nitinol. Dr. Levi is a tenured Full Professor in the UCLA Department of Pediatrics and is Director of Pediatric and Adult Congenital Cath Lab. He has grant support from NIH, AHA and NSF. He regularly performs the full range of interventions for congenital heart disease including transcatheter valves, ASD/VSD and PDA closures, hybrid procedures and pulmonary and aortic stenting. He graduated from Stanford University and has an MD from UCSF.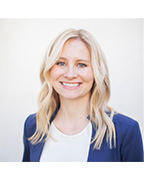 Jennifer McCaney, PhD
Jennifer McCaney, PhD, is the Executive Director of UCLA Biodesign, an early-stage innovation program for healthcare technology and Associate Director of the UCLA CTSI. Jennifer is an Assistant Professor in the Department of Medicine at the UCLA David Geffen School of Medicine and a Lecturer at the Anderson School of Management where she leads courses on disruptive technology and entrepreneurship in healthcare. A co-founder of Hourglass Technologies, a Stanford Biodesign company, Jennifer led early product development and also launched the MedTech Innovator Accelerator, which grew from an initial cohort of 20 companies to over 150 alumni with a combined $700M in funding. A Fulbright Scholar, Jennifer completed her PhD in mechanical engineering at Stanford and MS in biomedical engineering from the University of New South Wales. Jennifer holds an MS and BS in mechanical engineering from MIT where she was a Draper Fellow and a BS in management science from the MIT Sloan School of Management.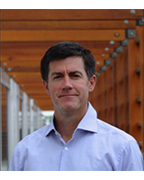 Jay Goss
Jay Goss is the General Partner at Wavemaker Three-Sixty Health. Wavemaker Three-Sixty Health is a Pasadena-based venture fund led by seasoned healthcare executive John Nackel (former head of E&Y's global healthcare practice and CEO of UnitedHealth Group's Ingenix Consulting, now Optum) and Jay Goss. The fund focuses on healthcare start-ups seeking Seed and Series A investment. The fund's investment thesis is that after 40+ years, healthcare is transitioning away from fee-for-service to value-based payments, and with that comes a massive amount of disruption. Before becoming a venture capitalist, Jay Goss helped bring companies to life and created growth spurts for companies that have been been around for a while, but find themselves stalled. Jay has built, run and "growth spurted" businesses across a variety of different industries/sectors – digital and traditional – working entrepreneurially for early stage companies (from zero to five years old), and "intrapreneurially" inside large organizations such as Disney, Reed Elsevier, Summa Group and UCLA, building new business units on their behalf.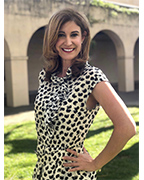 Alice Jacobs, M.D.
Dr. Alice Jacobs is a physician, entrepreneur, inventor and investor. Dr. Jacobs is an advisor globally to major companies, technologists, startups, governments, academic institutions and investors; and currently to a Fortune 10 company. She heads up a group centered around health innovation and technology advising and implementing innovation and AI data solutions at scale based at Caltech. Dr. Jacobs performed her first scientific experiments at 16 with Dr. Irving Weissman (discoverer of the stem cell) at Stanford and was then published in the field of developmental neurobiology at 19. Her independent research in neuroscience resulted in a paradigm shift in understanding the development of the cerebral cortex. While at Harvard Medical School, Dr. Jacobs co-founded a health technology receiving funding from both Bill Gates and Jeff Bezos. As Chair and CEO, she successfully brought multiple products through the FDA and onto five continents. Dr. Jacobs has served as an advisor to Fortune 100 Companies as well as Third Rock Ventures/MIT/Bob Langer, GE Ventures, FiNC Technologies, GreyBird Ventures and Essex Management—a Jacobs family investment vehicle. Advisory/investor roles including
health/wellness, biotech, microbiome, genomics, synthetic biology, neuroscience, artificial intelligence/machine learning/computer vision/data analytics-driven applications, cybersecurity, and sustainability. Dr. Jacobs holds multiple patents and has been recognized by Scientific American as one of the top 50 innovators and by the World Economic Forum as a Young Global Leader, a 40 under 40 award by the Boston Business Journal as well as for Healthcare Innovation in Clinical Diagnostics by Frost & Sullivan. She holds a BA in Art History, a BS in Biological Sciences from Stanford with Honors in Developmental Neurobiology and an MD from Harvard Medical School.
EVENT SPONSOR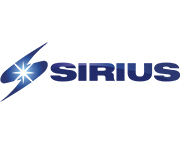 Sirius Healthcare:
Sirius is a national integrator of technology-based business solutions that span the enterprise, including the data center and lines of business. Built on products and services from the world's top technology companies, Sirius solutions are installed, configured and supported by our dedicated teams of highly certified experts.
Since its founding in 1980, Sirius has grown to be one of the largest IT solutions integrator in the U.S. Today, Sirius offers integrated, multivendor technology solutions that meet the requirements of the full range of organizations, from small businesses with fewer than 500 employees to large enterprises with thousands of employees and hundreds of locations.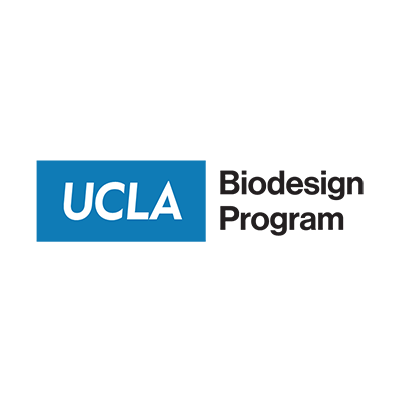 UCLA Biodesign Program:

UCLA Biodesign is pioneering healthcare innovation. Uniting stakeholders across the healthcare ecosystem, UCLA Biodesign seeks to transform medicine through the development of novel technologies. Education and training are central to UCLA Biodesign's mission. UCLA Biodesign works with industry partners and the medical community to advance solutions that deliver improved value and outcomes to patients worldwide.

The UCLA Biodesign Fellowship is an exciting year-long entrepreneurial opportunity at a world-class health organization. UCLA Biodesign utilizes an interdisciplinary approach to assemble a team of fellows that tackle some of today's most challenging clinical needs. Development opportunities are aimed at transformative technologies – from advanced devices to sophisticated digital therapeutics.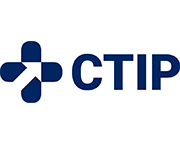 The West Coast Consortium for Technology & Innovation in Pediatrics (CTIP):

The West Coast Consortium for Technology & Innovation in Pediatrics (CTIP) is an FDA-funded pediatric MedTech accelerator centered at Children's Hospital Los Angeles. Our goal is to facilitate the development, production, and distribution of pediatric medical devices by identifying companies working in the space and providing advice, networking, and direct and indirect financial support on the road to commercialization.
PARTNER EVENTS

September 11-12, 2019
Boston Convention & Exhibition Center
Boston, MA

Society of Physician Entrepreneurs (SOPE) is pleased to invite you to join the 12th Annual International Partnering Conference Biopharm America: Partnering opportunities for innovative life science leaders.

BioPharm America™ is a unique partnering event that forms the nexus of discovery and realization. Startup companies, established biotech and entrepreneurs from academia attend in search of finance, pharma and development partners. The event format highlights innovation and promotes new business relationships by bringing dealmakers from the life science ecosystem together to engage and de-risk the enormous task of drug development. Life science executives from around the world gather to identify, meet and to enter into strategic relationships facilitated by partneringONE ® , the world's leading web-based partnering system. BioPharm America is the only event in North America based on the same reputable formula as EBD Group's acclaimed European events BIO-Europe ® and BIO-Europe Spring ® . BioPharm America annually attracts 800+ delegates from over 500 companies who participated in 2,300+ scheduled one-to-one meetings. BioPharm America is now part of Biotech Week Boston, and together they draw a total of over 4,500 life science leaders, scientists and innovators.
Want to donate to the SoPE Foundation at no cost to you?
Now is a great time to go to smile.amazon.com to generate donations for Society Of Physician Entrepreneurs Foundation. You can also learn more on how to become a member of SoPE. Thanks for supporting SoPE!