SoPE Las Vegas Chapter: Entrepreneurial challenges of a Medical Device Star...
Description
Entrepreneurial challenges of a Medical Device Start-up
This event will highlight the challenges facing Medical Device startups and recommendations to overcome those challenges. We will cover critical areas like Funding and Capital Issues, Compliance/Regulatory Issues and Product Development and Quality
AGENDA:
5 pm – 5:30 pm Registration and Networking
5:30 pm - 5:50 pm Welcome & Introduction
5:50 pm – 6:20 pm Topic: Entrepreneurial challenges of a Medical Device Start-up by Chad J. Ronholdt Chief Executive Officer Origin Biologics
6:20 pm – 6:40 pm : Tour inside ORIGIN BIOLOGICS – A New Allograft Manufacturing Facility
6:40 pm – 7pm Closing and Announcements
SPEAKER BIO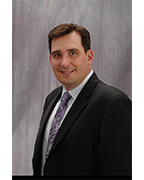 Chad J. Ronholdt – Chief Executive Officer. With over twenty years of expertise, Mr. Ronholdt has been the catalyst for the design, development and launch of multiple regenerative medicine based osteobiologic and cell-based products. He has direct experience with inventing and implementing highly complex and innovative manufacturing processes to drive process and cost efficiencies. Prior to leading the commercial efforts for Subwave Sensing, a start-up diagnostic medical implant company, he has held various scientific and executive level positions of increasing responsibility for both pre-revenue and well established medical device and biologic companies (e.g. AlloSource, Sulzer Biologics – now Zimmer Biomet, Tolmar Pharmaceuticals). Mr. Ronholdt is a charismatic and entrepreneurial leader who has developed a keen sense for assembling effective cross-functional teams and excels at identifying and growing the business through key strategic partnerships with vendors and customers to maximize value for all parties involved. He has been recognized by ColoradoBiz Magazine as one of the most influential young professionals under 40 and he has 5 issued and 2 pending patents, published 10 peer-reviewed scientific journal articles and authored 23 scientific abstracts. Mr. Ronholdt has been an invited speaker to major symposia to present on topics ranging from complex microbiology validations and stem cell characterization methodologies to strategic planning and FDA product/process requirements. Mr. Ronholdt holds a B.Sc., in Microbiology from Colorado State University and an MBA from the University of Phoenix.
EVENT SPONSORS