Description
The video revolution just showed up on the front step of your business. From Dr. Pimple popper to video podcasts there has never been a more powerful communication tool with zero barrier to entry.

The problem is that video production was never taught in business school. This workshop uncovers the simple powers of video on the internet and how to easily attract a larger volume of online eyeballs to your brand.

This is a class for entrepreneurs who aren't interested with spending thousands of dollars on producing video that can now easily be produced for free. This workshop will equip you with free tools that you can use with your smartphone to create better than average videos in 3 minutes instead of 3 hours or even 3 days.


Timed Agenda
8:00 - Introductions from everyone in attendance
8:15 - Update on the state of video for online businesses
8:30 - Interactive activity
8:45 - Live Demonstration
9:00 - Case Studies
9:20 - Storyboard scripting activity
9:40 - Q & A

SPEAKER BIO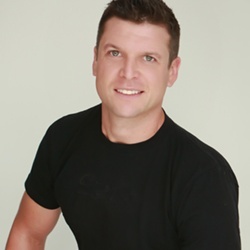 Presented by Anthony Prichard Communications.
Anthony has a background in direct sales, commercial construction projects and is the host of the local defunct cable channel 57 tv show, The Denver YouTube Professionals. Teaching thousands of small business owners how to be found on the first page of Google with a one minute YouTube video for their most valuable keyword.