SoPE Colorado: Risky Business- Contracting with Investors and Advisors
Description
How do you know if you are getting into an investor relationship with reasonable terms, or risking too much as a startup or scale-up company? How do you know that your Advisors will be providing value and not exposing the company to additional risk?

Without hiring an attorney or having a founder that is knowledgeable in these areas, many startups enter into key contracts with Investors or Advisors, which is risky not only for the company, but also for Investors and Advisors. Founders may be so anxious to get money in the door or Advisors to help them navigate their business that they rush into contracts that they don't understand or worse, fail to sign a contract at all.

Join ContractsRx to learn how to reduce risk in these documents and to contract with confidence.


7:00am-7:30am Networking
7:30am-8:00am Introductions
8:00am-8:45am Guest Speaker
8:45am-9:00am Q/A
EVENT SPONSOR
ContractsRx
SPEAKER BIO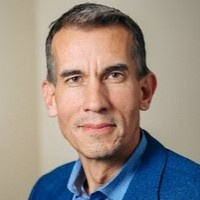 Ramon Rhymes is a healthcare technology veteran with a passion in applying innovation to simplify healthcare and legal contracting processes. As the Principal at ContractsRx, Ramon is driving innovative ways to reduce the time, cost, and risk associated with contract review and deal acquisition through the development and deployment of SAAS solutions that help businesses.

In his last role, Ramon successfully created, grew, and led the in-house legal department of Colorado's # 1 VC-backed company, Welltok. This included scaling the Legal Department to support business transactions that grew over 26,000% between 2013 to 2017 and included several acquisitions. Prior to Welltok, Ramon served as Senior Corporate Counsel at The TriZetto Group, a healthcare technology company providing medical claims reimbursement software systems. Other positions include his role as Corporate Counsel at Corporate Express (now Staples) and Corporate Counsel at McDATA Corporation (now Brocade), a maker of storage area network technology. Ramon started his career, as a business planning manager for NEC Electronics in the read/write channel division in Silicon Valley.

Ramon holds a J.D. from Santa Clara University Law School in Santa Clara, California and a Bachelor's Degree in Legal Research and Writing from the University of California, Berkeley.