SoPE Colorado: Physical Therapy and Behavioral Health as Primary Interventi...
Description
Recently there has been research and a better understanding of the interactions among, biological, biomechanical, psychological and social factors that affect health and illness. This has led to a paradigm shift from a biomedical reductionism approach to a more comprehensive biopsychosocial model. This interaction is apparent in working with chronic and acute pain patients where mental health, addiction and medical pathologies prominently interface. Research has shown that this combination in pain disorders creates challenges in self-regulation and increases the possibility of acquiring a substance use disorder and/or addiction. Emotion regulation skills play a vital role in working through the challenges this population will encounter for better outcomes, acceptance of the pain disorder and its accompanying emotional and mental concerns while teaching patient's self-regulation skills to effectively work through the pain without depending primarily on opiate prescriptions.

This presentation focuses on the combination of treating the biomechanical causes of pain and dysfunction, along with equipping the patient with emotion regulation skills, to affectively target and help manage mental health conditions, addiction and physical pain symptoms, leading to an increase in successful outcomes.


Here are the 5 learning objectives:
Review the current situation in healthcare around the treatment of musculoskeletal pain and dysfunction

Explain how early access to Physical Therapy and Behavioral Health can effectively help treat musculoskeletal pain and dysfunction

Discuss how Physical Therapists can work in coordination with other behavioral health providers

Understand the challenges in self-regulation with pain disorders

Effective emotion regulation skills used with chronic and acute pain patients
Agenda
6:45am-7:45am Networking
7:45am-8:00am Introductions
8:00am-8:45am Guest Speakers
8:45am-9:00am Q/A
Special Instructions: Please use the Lowry Blvd entrance only and check in with receptionist
SPEAKER BIOS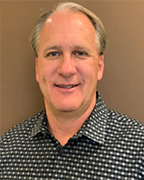 R. Dean Hasse, PT, ANMT
Physical Therapy
In 1999, with a Bachelors in Biology in one hand & a Masters in PT in the other, Dean started CCWC with the goal of providing the highest-quality specialty Physical Therapy services focusing on treating complex spinal disorders, TMJ disorders, and soft-tissue injuries. Over the last 19 years, he has expanded the practice to five locations with a staff of experienced physical therapists and massage therapists. He continues to look for innovative ways to provide high-quality, one-on-one care to patients with chronic pain and musculoskeletal disorders.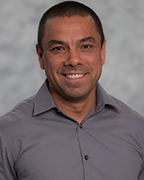 Osvaldo Cabral, MA, LPC, LAC
Director of Integrated Services
Osvaldo Cabral has worked in addiction and mental health since 2002 and joins New Health from Choice House in Boulder, Colorado, where he served as Director of Clinical Operations. Osvaldo's areas of expertise include Addiction Treatment, Dialectical Behavior Therapy, Skills Training, working with the chronically mentally ill and treating dually diagnosed clients. Additional areas of specialization include Aggression Replacement Training, Cognitive Behavioral Therapy and Trauma-Focused Therapies. As director of integrated services, he coordinates the operations of New Health's medical and behavioral health professionals to ensure continuity of care for New Health patients.
Want to donate to the SoPE Foundation at no cost to you?
Now is a great time to go to smile.amazon.com to generate donations for Society Of Physician Entrepreneurs Foundation. Plan ahead for the next big holiday: Mother's Day, on May 12. Thanks for supporting SoPE...getting ideas to patients.
EVENT SPONSOR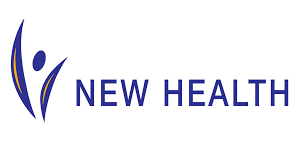 CHAPTER SPONSOR