SoPE Colorado: How to Build a Product-led Company: The Diagnosis and Treat...
Description
Venture backed healthcare funding hit a peak in 2018 and remains very strong in 2019 with a record number of over 4,500 financings expected in 2019. Our sick/health care system and how it is funded continues to be broken; with an average per capita spend up to $11,559 and growth outpacing inflation, and mixed perceptions of the quality of care. These facts alone should tell you that now is a great time to be building a healthcare startup addressing any or all of these many issues. One challenge many face is how to build that company in a way that makes an impact, becomes commercially successful, attracts and sustains attraction of investment dollars, and ultimately reaches the goals the founders and many other stakeholders envisioned when they began.

This presentation will cover the roadmap for building a successful health / product oriented company from concept to startup to scaleup to exit, and many of the various facets of product, sales and marketing, organization, and finance involved in making this happen.

We will cover:
• What are the basic steps of building a startup company from concept to scale-up to exit and what is important in each of those steps?
• What are the common pitfalls of each of these steps?
• How does the method change for different kinds of companies, products, and investment markets?
• Specific examples from a depth of experience of both success and failures.

December 12, 2019, 7:00am-9:00am
Location
COPIC Insurance
7351 East Lowry Boulevard
#400
Denver, CO 80230
Agenda
7:00am-7:30am Networking
7:30am-8:00am Introductions
8:00am-8:45am Guest Speaker
8:45am-9:00am Q/A
SPEAKER BIO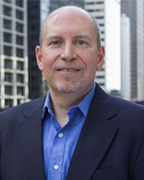 Jeff Waggoner is managing partner of Maroon Creek Operating Partners LLC, a scale-up strategy advisory firm in Broomfield, CO. Jeff has been the chief executive of 3 healthcare startup / scale-ups in health payment and digital health technology companies including BridgeHealth Medical, ICU Metrix, and a Joint Venture between Discovery Health SA and Tufts Health Plan. Additionally, Jeff has served as Chief Operating Officer or Chief Financial Officer in a number of other venture-backed / rapid growth companies in healthcare and a variety of other industries. He has successfully driven multi-year growth over 100% up to 600% per year and from concept up to $385M. His 32 years of experience are leveraged toward helping early stage and scaling stage companies develop and execute strategies to prepare for, implement, and sustain long-term growth and stakeholder satisfaction required to get a venture-backed company to its proper exit. Jeff has Engineering degrees from Purdue University and University of Southern California as well as an MBA from the University of Colorado.

Jeff is a past multi-year co-chair of Prime Health, programs and events, and volunteers with Innosphere and Rockies Venture Club, and has been involved with the Denver entrepreneurial health ecosystem for the past 10 years.

Want to donate to the SoPE Foundation at no cost to you?
Now is a great time to go to smile.amazon.com to generate donations for Society Of Physician Entrepreneurs Foundation. Thanks for supporting SoPE!
EVENT SPONSOR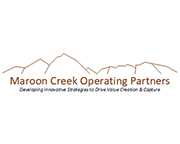 CHAPTER SPONSOR