SoPE Colorado: Hippohealth: A physician entrepreneur's journey
Description
Hippo Health at www.hippohealth.com was started by a team of eight physicians all working together clinically for over a decade. Born from that experience, we have built a new way to do virtual care coordination that helps patients and clinicians truly feel cared for. Hippo Health seeks to transform care delivery to work for patients and clinicians.
Dr. Kevin McGarvey, the CEO of Hippohealth, will describe his entrepreneurial journey and the challenges and opportunities that lie ahead.


Timed Agenda
6:45-7:45 Registration & Networking
7:45-8:00 Introductions
8:00-8:45 Guest Speaker and Q/A
8:45-9:00 Networking

SPEAKER BIO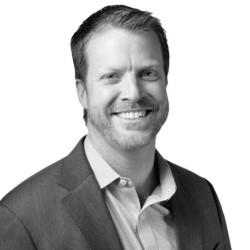 Dr. Kevin McGarvey is an emergency physician and entrepreneur with 20 years experience in healthcare startups and venture capital. His goal is to change the modern day healthcare experience. His vision is to create a new product category that successfully makes both patients and care teams feel cared for during complex care experiences.
EVENT SPONSOR