SoPE Colorado: Emerging Trends and Best Practices in Early-Stage Life Scien...
Description
Understand the current fundraising environment for life science technologies, how this is impacting related sectors, and identify potential solutions.
October 10, 2019, 7:00am-9:00am
Location
COPIC Insurance
7351 East Lowry Boulevard
#400
Denver, CO 80230
Agenda
7:00am-7:30am Networking
7:30am-8:00am Introductions
8:00am-8:45am Guest Speaker
8:45am-9:00am Q/A
SPEAKER BIO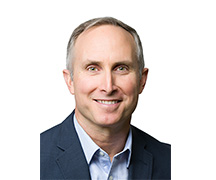 Dr. Artinger is Executive Vice President and Managing Director at VIC Technology Venture Development. VIC partners directly with global sources of lifescience innovation, forming new companies and investing disciplined, early-stage capital. In addition, the VIC venture development ecosystem provides shared resources across its portfolio, including interim management and back office support. Dr. Artinger brings to the firm a wealth of experiences shepherding technologies—with the potential to dramatically improve global health—from early-stage research to market-ready products. During his 22-year career, he has raised significant capital and realized multiple exit events, working across multiple industries and sectors, including therapeutics, vaccines, medical devices, diagnostics, information technology and software. Dr. Artinger has held appointments as Visiting Scientist in Medicine at both Harvard Medical School and Brigham and Women's Hospital, and conducted his Postdoctoral research at the Cardiovascular Research Center at Massachusetts General Hospital and Harvard Medical School. He earned his Doctorate degree in Biology focusing on Developmental and Cell Biology, as well as his Baccalaureate degree in Applied Ecology from the University of California at Irvine.
Want to donate to the SoPE Foundation at no cost to you?
Now is a great time to go to smile.amazon.com to generate donations for Society Of Physician Entrepreneurs Foundation. Thanks for supporting SoPE!
EVENT SPONSOR

CHAPTER SPONSOR