Description
As consumers, we are often willing to pay for online services with personal information rather than with money. Our daily activities, health, lifestyle and other personal choices are increasingly recorded, tracked, aggregated, and shared. Some data sharing is critical for our health and well-being, such as when receiving quality medical care or communicating with our providers. Other times our data benefit society without directly helping us. And a large amount of data sharing is done by commercial entities for targeted advertisement or to improve business practices. In healthcare, our privacy is protected by HIPAA and other regulations, but there have been no clear protections when it comes to wellness and lifestyle data.
Consent is the gatekeeper of an individual's privacy. It is also one of the few legal grounds for processing personal data. Recognizing this, emerging privacy regulations across the globe require businesses to actively request and document consent from consumers and to respect their choices, even when these include the request to be forgotten. Following the implementation of the General Data Protection Regulation in 2018, many companies struggled to fully comply with the requirements, some even closed operations in Europe. Similar regulations are being considered in the US. Businesses that prepare early and implement new tools to sufficiently respond to consumer preferences will thrive in the new privacy environment and distinguish themselves from the rest.
Our discussion will cover the following topics:
- Informed consent for medical procedures and how it differs from consent for data exchange
- Challenges and regulations that protect sensitive data in healthcare
- The case of lifestyle and wellness apps
- Emerging regulations and new challenges
- Our approach to the problem: Granular Smart Consent
Agenda
6:45am-7:45am Networking
7:45am-8:00am Introductions
8:00am-8:45am Guest Speaker
8:45am-9:00am Q/A
SPEAKER BIO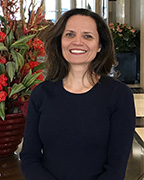 Berrin Serdar, Co-founder Cloud Privacy Labs, LLC
Berrin is the Co-founder of Cloud Privacy Labs, LLC. Her company works on cloud-native privacy solutions for organizations that process personal data. Berrin is trained as a medical doctor (Ankara University) with expertise in preventive medicine and public health (Hacettepe University). She holds a PhD in environmental health sciences (University of North Carolina at Chapel Hill) and received postdoctoral training at Duke University Medical Center. For many years she worked as a faculty member in academia (Florida International University, University of Colorado Denver) designing and directing research studies. She recently started her company with a vision to empower individuals by giving them control over the privacy of their data.
Want to donate to the SoPE Foundation at no cost to you?
Now is a great time to go to smile.amazon.com to generate donations for Society Of Physician Entrepreneurs Foundation. Plan ahead for the next big holiday: Mother's Day, on May 12. Thanks for supporting SoPE...getting ideas to patients.
EVENT SPONSOR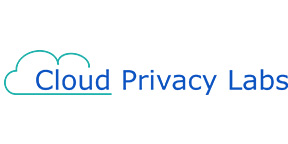 CHAPTER SPONSOR