SoPE Boston: "Don't Let The Titanic Effect Sink Your Startup"
Description
Don't Let The Titanic Effect Sink Your Startup

The Titanic represents the iconic tale of what happens when an unstoppable force meets an immovable object. The tragedy is embodied in that instant when The Ship struck The Iceberg, killing over 1,500 passengers and crew. But while the iceberg may have represented the killing blow, what many do not realize is that the demise of the Titanic was in fact a result of a series of small decisions and missteps across a number of dimensions.

Tales of venture failure also often focus on the defining moment when a lost customer, a lack of investor dollars, or a product malfunction results in the death of a promising startup. But that failure is nearly always the result of a series of errors that were not obvious—problems that lurked beneath the surface—that were a consequence of navigating uncertainty in the early stages of development. These errors take the form of hidden non-financial debts that gradually weigh down the budding enterprise. While financial debts are obvious and easy to measure, the hidden debts we explore are obligations and barriers to success that are not as easy to identify.

In this session, we will explore the defining and pivotal decisions that "make or break" successful startups. Our expert panel including Dr. Todd Saxton & Dr. M. Kim Saxton, will then share stories of how they avoided The Titanic Effect.
Leveraging healthcare Data & AI provides an incredible opportunity to improve patient outcomes, boost quality of life, and reduce healthcare costs. The evening's discussion will focus on the unique perspectives and validation from our diverse panel of speakers on such disciplines and applications in order to discern benefit from hype.
Monday, August 12th, 2019, 6:30pm-9:00pm
TIMED AGENDA
6:30pm - 7:00pm Registration & Networking
7:00pm - 7:40pm Introductions & Key Note Presentations
7:40pm - 8:40pm Expert Panel & Case Studies
8:40pm - 9:00pm Networking
9:00pm Adjourn

Speaker Bios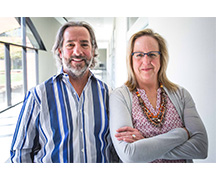 Dr. Todd Saxton, Associate Professor and Indiana Venture Faculty Fellow at the IU Kelley School of Business, is an award-winning professor of strategy and entrepreneurship. Todd has advised, helped launch, and invested in hundreds of startups spanning life sciences, software, sports, consumer products, and services. Todd serves on the board of multiple entrepreneurial ventures, including VisionTech Angel Partners, the largest angel investing group in Indiana, and Diagnotes, a venture- funded health IT firm he helped found. Todd co-founded the Indiana Chapter of SoPE in 2018, and took on the role of Vice President of Business Development for the Regenstrief Institute in 2019. He has published numerous book chapters and articles on corporate and startup strategies for success. Todd hails from New Jersey, and has lived in Virginia, the DC area, Pennsylvania, Wisconsin, and Bloomington IN, with stints in England and Australia. He currently lives in Indianapolis, IN.
Dr. M. Kim Saxton, Clinical Professor of Marketing at the IU Kelley School of Business, has over 30 years of marketing and market research experience, working with large corporations, startups and medium-sized businesses. Her research on market segmentation, branding, and venture ecosystems has received national recognition. Kim has won numerous school-wide teaching awards including the President's Award for Teaching Excellence for all of the IU system. Currently, she is an Associate Editor on the Journal of Advertising Research. Kim has co-founded several startups including Diagnotes, a healthcare IT firm. Kim is also an active angel investor and advisor to high-potential startups. She is a member of the advisory board for PERQ and The Startup Ladies. Kim grew up in Florida, went to MIT in Boston, and has lived in the DC area, Pennsylvania, and Wisconsin, currently residing in Indianapolis, IN.
Please join SoPE to support future meetings: https://www.sopenet.org
Follow us on LinkedIn: https://www.linkedin.com/company/18216371/
EVENT SPONSOR

Insight Data Science -
Your bridge to thriving career
https://www.insightdatascience.com
The Insight Data Science Fellows Program is an intensive seven week post-doctoral training fellowship bridging the gap to new careers in Data Science, Data Engineering, Health Data, AI, DevOps Engineering, Data Product Management, and Decentralized Consensus in Silicon Valley, New York City, Boston, Seattle, Toronto, and across the US with our Remote program. Insight is a San Francisco based education startup, funded by Y Combinator and SV Angel, with 1000 alumni at hundreds of companies including Facebook, Netflix, LinkedIn, Twitter, The New York Times, Apple, Airbnb, Microsoft, Capital One, NBC, Memorial Sloan Kettering, and many others.