SoPE Atlanta Chapter: Stories of a Seasoned Physician Entrepreneur Featurin...
Description
Amy Baxter MD plans to share her journey of how she went from ER doc to founding a medical device now proven in 30+ RCTs, that propelled her to an "Industry Leader in Noninvasive Pain relief." Specifically, she will describe the process of obtaining Small Business Innovation Research NIH grants, the intellectual property process, and regulatory FDA clearance pathway. As an acclaimed speaker featured on TED talks, SharkTank, and WSJ, you won't want to miss this kick-off event for the Atlanta Society of Physician Entrepreneurs where we focus on connecting disruptive innovators to a network of like-minded professionals looking to change medicine in entrepreneurial ways.
September 18, 2019, 5:30pm-8:00pm
Agenda
5:45-6:15 Arrival, sign in, general networking
6:15-7:15 Guest Speaker
7:15-8:00 Networking

Location
Advanced Technology Development Center (ATDC) at Georgia Tech
Community Room 2525
75 5th St NW, Atlanta, GA 30308
Additional Notes: Guests can use the internet free of charge by connecting to GTVisitor
The room is wired for teleconferencing if anyone would like to dial in to ask questions.
SPEAKER BIO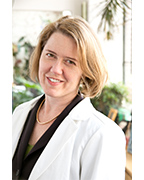 Amy Baxter, MD
Pediatric emergency physician and pain researcher Amy Baxter MD founded Pain Care Labs in 2006 with the mission to eliminate unnecessary pain. She invented and patented VibraCool® Vibrational Cryotherapy to treat tendinopathies and decrease opioid use; her disruptive Buzzy® device has been used to control needle pain for over 32 million needle procedures. Her Oscillice™ technology is proven in 30+ RCTs, and was named "Industry Leader in Noninvasive Pain relief" by Frost & Sullivan.


Dr. Baxter funded her neuromodulation pain-reduction platform with SBIR NIH grants. She has received 8 patents, and novel FDA 510K indications for treating muscle and injection pain.

Speaking venues include GIST Venturewell, Exponential Medicine, Bloomberg, Converge, AARP Life at 50+, TEDx and TEDMED. She has been named a Healthcare Gamechanger, Healthcare Transformer, Wall Street Journal "Idea Person", Most Innovative CEO of the Year by GA Bio, a Top 10 Disruptors in Medical Tech, and "Top Women in Tech to Watch" by Inc. She is also known for turning down Mark Cuban, Robert Herjavec, and Mr. Wonderful on Shark Tank.
EVENT SPONSORS