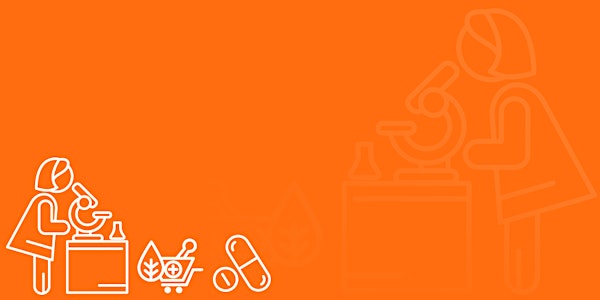 SOP Writing, Training and Compliance in the Pharmaceutical Industry
2-Day Virtual Seminar SOP Writing, Training, and Compliance in the Pharmaceutical Industry
About this event
Date: Oct 6-7, 2022.
Time: 12 PM ET to 4 PM ET
Duration: 8 hours, 4Hrs/Day.
Group Packages: Please contact ben@complyrules.com
Why Should You Attend:
Standard Operating Procedures (SOPs) are the basis for a large part of the day-to-day training that most pharmaceutical employees are required to perform. Still, it is not widely understood the extent of the commitments we make when we write an SOP or how the writing of the SOP can have a positive or negative impact on training or job performance. For example, there is an expectation that procedures describe the most critical processes for product manufacturing and will be followed consistently, with few if any deviations. In this course, you will learn the keys to writing effective SOPs, the vital connection between the documentation and training spheres, and how to maximize this connection to improve the quality of both SOPs and training.
To accomplish these goals, we will review regulatory agency expectations when an SOP is written, provide suggestions for uncovering the process in its entirety and describe it clearly and concisely, indicate how to break portions of the process(es) into logical chunks, and show how the SOP and the training program can work together harmoniously.
Understanding how the average employee is swamped with more work than they can manage, we will also provide tips for shortening this process and take advantage of tools that probably already exist in the systems that you use on a day-to-day basis. We will provide valuable insights and examples that reflect the extensive experience of the instructor in the documentation and training fields., and which can assist you in writing and implementing SOPs with maximum efficiency and effectiveness.
Learning Objectives:
To improve the writing of SOPs for more effective training and reduction of errors.
To understand the regulatory implications of what is written in an SOP
To learn the parameters of an effective SOP
To distinguish a well-written SOP from a poorly written one
To define processes better by effective interaction with the SOP process owner and/or author
To integrate the SOP effectively into the position curricula of employees
To explore the connection between SOPs and job performance, and measure retention of SOP content at the training stage
Areas Covered :
Regulatory requirements for SOPs
Using process excellence tools to create a robust process and procedure
What commitments you make when you put your process in writing
Keeping training in mind while writing procedures
Consequences of noncompliance
Define the parameters of an effective SOP
How your foundation keeps subsequent steps from going awry
Why poorly written procedures have a negative impact on production
What identifies a poorly written procedure
Compliance risks with ambiguity or excessive detail
Interact with the SOP process owner/author to improve the writing of procedures
Integrate the SOP effectively into the position curricula of employees
Relationship between SOPs and employees' training curricula
Why the training department needs to be in the loop at the start of the SOP development process
Retention of the content at the training stage
The implications of good training for successful SOP execution
Perform an ongoing assessment of knowledge retention of SOPs for continuous improvement
Review of learning objectives
Who Will Benefit:
The pharmaceutical industry, particularly those areas that develop SOPs for the manufacturing or quality monitoring of pharmaceutical products, as well as Information Technology (IT)
Important: Please plan to bring a multidisciplinary group from your Company to gain the most from this very important seminar.
In-Person Seminar going Virtual with increased learner satisfaction.
Yes, attend this seminar from anywhere. We are making it real and more interactive – Here's a sneak peek:
Our enhanced delivery process and technology provides you with an immersive experience and will allow you to access:
The real-time and live presentation as in in-person events
Private chat for company-specific conversation – the same as you would get in an in-person seminar
Opportunities to connect with your peers to share knowledge at different times and have group discussions
Live workshop activities
Live Q&A during the event and offline Q&A assistance after the event
As usual more content, activities and case studies and now adding homework for a comprehensive understanding
Additional service: (Personalized session)
We also do various similar customized events for our clients and it is specially tailored as per the client's requirement. We arrange calls between clients and our course instructors to better understand the training requirement and accordingly a training program is designed. The course duration ranges between 90 Mins and 12 hours. Most 6 hours and 12 hours of classes are split into 2 to 3 days considering customer convenience.
We have 500+ consultants who are associated with us and each have their own specialization example GxP, GMP,GLP, 21 CFR, Computer system validation, FDA Audit & Inspection, Bioassays, Design Control, Data Integrity, FDA regulation, Clinical compliance, and almost everything that falls under Risk, Quality and Compliance arena in the Life Science industry.
If you think that your team needs some kind of boost, update or refresher in Risk management and Regulatory compliance then let me know and we can design a highly cost efficient program for you.