Sooke Homelessness Coalition Stakeholder Engagement On Saturday, October 16th and November 20th, 2021 from 9 AM to 4 PM
About this event
Please join us for a pair of workshop sessions featuring break-out groups and consensus decision-making processes leading to the creation of a three-year Strategic Community Plan to End Homelessness in the Sooke Region.
After establishing a clear vision, goals and targets, we will identify realistic outcomes and the phased steps required to achieve them. We will utilize the Sooke Homelessness Coalition's Terms of Reference Sooke Homelessness Coalition Terms of Reference and the Sooke Region Communities Health Network's 2021 report Amidst the Paradise: Homeless in the Sooke Region as foundational documents. The current Greater Victoria Coalition to End Homelessness Community Plan to End Homelessness in the Capital Region will be a benchmark reference as we establish our own made-in-Sooke solutions.
The Sooke Homelessness Coalition (SHC) addresses the prevention and resolution of homelessness in the Sooke District and its vicinity, with a service delivery model centered in the District of Sooke that responds appropriately to the needs of individuals experiencing homelessness and those at risk of homelessness.
Hosted by the Sooke Shelter Society and the Sooke Homelessness Coalition.
Facilitator: Kelly Roth, GVCEH (Oct. 16 & Nov. 20) & Janine Theobald, GVCEH (Nov.20)
Speakers
*Protocol & Welcome Elder Shirley Alphonse (Oct. 16 & Nov. 20)
* Deputy Mayor Al Beddows (Oct. 16) & Mayor Maja Tait (Nov. 20)
* Melanie Cunningham & Jeff Bateman, co-chairs, SHC (Oct. 16 & Nov. 20)
* Dr. Jeff Pocock, Addiction Medicine Physician for Sooke Region (Nov.20)
October 16
* Rose Dumont, T'Sou-ke Nation Council
* Janna Lamontagne, Community Paramedic
* Gemma Martin, Author, Amidst the Paradise
* Carla Simicich - Sooke Shelter Society, Operations Manager
* Mark Ziegler - Sooke Multi-Belief Initiative/Compassionate Action Plan
Lunch and refreshments will be served.
Please RSVP by October 1, 2021 via Eventbrite or to the Sooke Shelter Society info@sookeshelter.org or (250) 419-3978.
Please note, if you are registering to attend this in-person engagement, as per the Provincial Health Order, you will be required to produce a proof of vaccination card, and government issued identification. Thank you for your patience and understanding.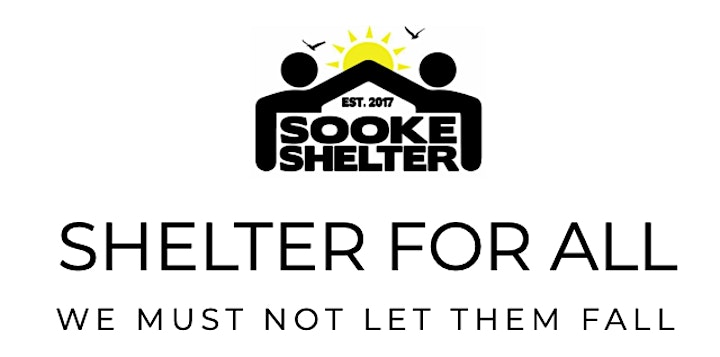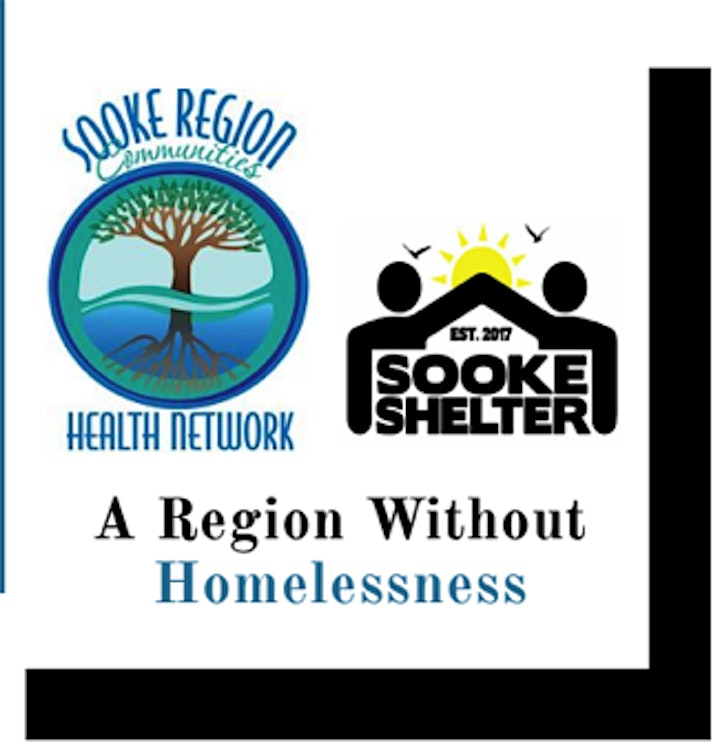 Organizer of Sooke Homelessness Coalition Stakeholder Engagement