Description
Come celebrate our birthday with technical representative, Barrett McGivney from Sony!
Why Should I Come?
With any Sony camera or lens purchase*, get a voucher for 10% of the value of the camera or lens to be used towards accessories.
Example: Purchase a camera for $1,000, and you will receive a $100 voucher to be used towards camera bags, memory cards, filters, tripods, etc.
*Only valid for purchases or pre-orders on Tuesday May 7th. 10% voucher must be used at time of camera or lens purchase. Voucher is not reedemable for cash.
Sony Rep, Barrett, will be demonstrating off-camera flash techniques all day
Barrett will offering off-camera flash demonstrations and tips, using his Sony gear and MagMod flash modifiers. CameraMall is offering 10% off MagMod for the day!
Every hour we will raffle a prize from our prize bin.
Every person who comes to CameraMall over the course of the day will receive a raffle ticket. Every hour we will randomly draw a raffle ticket. Must be present to win.
All prizes are valued under $100. Includes items like small drones, microphones, tripod heads, and more!
Sony Rep, Barrett, is leading a Sony Photo Walk from 6PM-7:30PM
Photo walk is a simple photo walk around downtown Ann Arbor.
Attendees of the walk have the opportunity to enter a photo contest. The winner of the photo contest will win a Fujifilm Instax SP-1 Mobile Share Printer and a pack of Instax Film.
After the walk, we will be going to HopCat where Barrett will show you how to wirelessly transfer your photos from your Sony camera to your smartphone, so you can submit photos to the photo contest.
The Sony Rep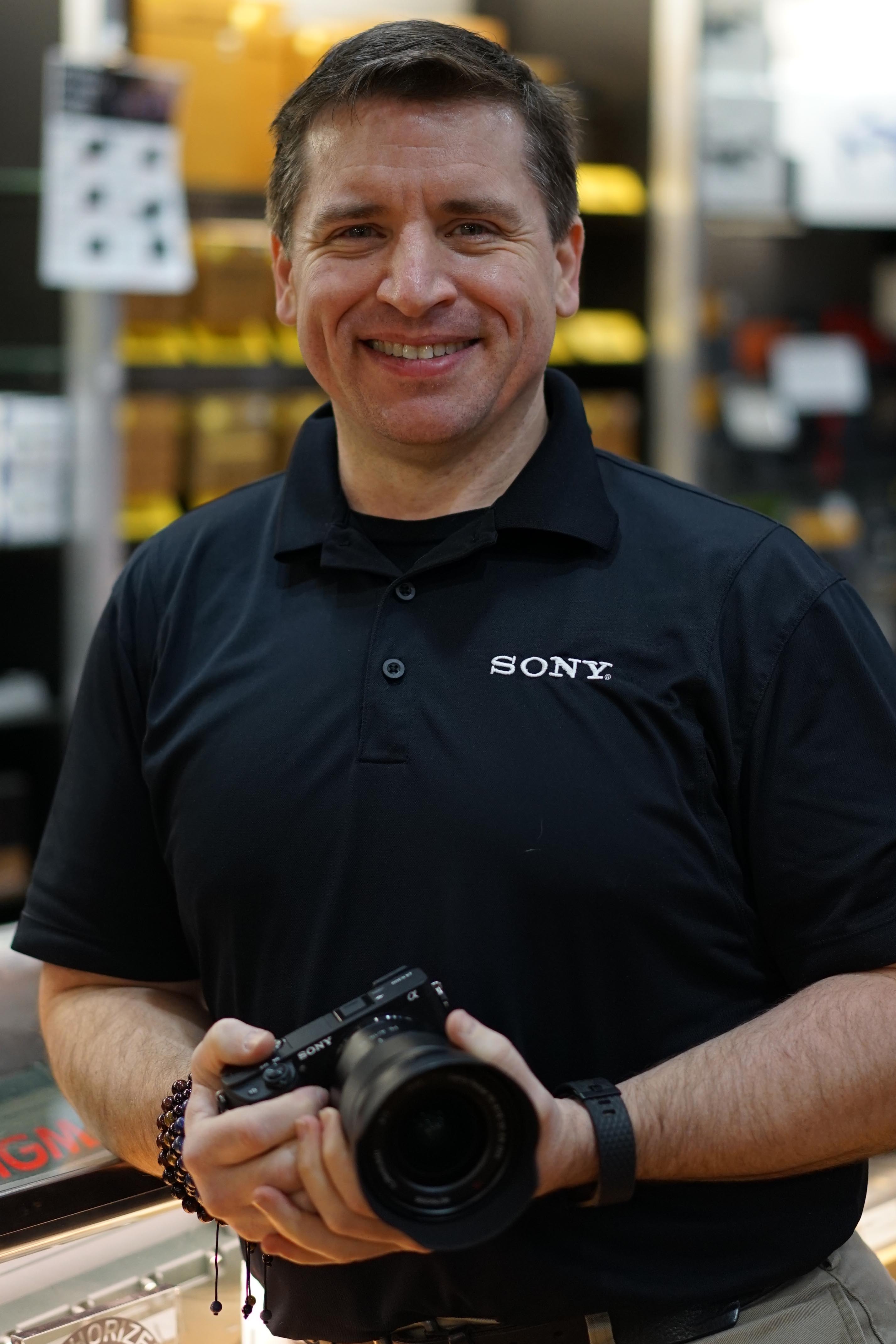 Barrett McGivney is a photo industry veteran, freelance photographer and Sony Representative. His quick wit and engaging teaching style have made him a favorite lighting instructor and technical representative.
Parking
We are located in downtown Ann Arbor and do not have a parking lot. We recommend coming downtown a little earlier than you may think you need to in order to find a parking spot. Street parking is no cost after 6PM Monday-Saturday. There is a parking structure (510 E Washington St, Ann Arbor, MI 48104) immediately next to our store, which runs $1.60/hr (max of $4 after 3PM)--there are usually spots in the structure available after 5PM. During the day, the best bet is typically to park on the street since many of the structures are full.
Event is held at CameraMall
Our address: 518 E Washington St, Ann Arbor, MI 48104
Our store is located in the building immediately to the east of the liberty square parking garage--we're right next door to Name Brand Tattoo and across the street from the First United Methodist Church. We have bright yellow Nikon awnings. We're located at the star in the image below. If you're still having trouble finding us, feel free to give us a call at 734-997-5031.