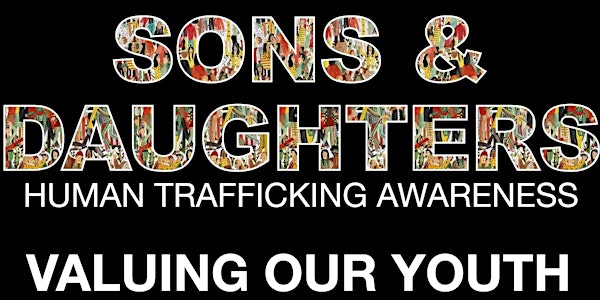 SONS & DAUGHTERS Conference (Human Trafficking Awareness) Valuing Our Youth
Location
West Ottawa Community Church
3123 Carp Road
Ottawa, ON K0A 1L0
Canada
For parents, pastors and youth leaders - Learn how to protect our children and youth from dangers of exploitation and human trafficking.
About this event
SONS & DAUGHTERS (Human Trafficking Awareness): VALUING OUR YOUTH.
This conference, put on by Proximity Church and Women In Proximity, will be held at the West Ottawa Community Church, 3123 Carp Road, on Saturday, September 17, 2022 from 9:00 a.m. to 3:30 p.m. (Doors will open at 8:30 a.m.). The registration fee is $20 per person and will include coffee/tea/water and a boxed lunch. Seating is limited so get your tickets ASAP. (Due to subject matter attendees must be 18 years of age and older).
This event is geared for parents, pastors and youth leaders. Three dynamic speakers will share their experience in working with vulnerable youth, and with victims and survivors of human trafficking.
Human trafficking victims come from all backgrounds and are targeted in a variety of social situations. While we all agree that it does happen, we may not realize that it is happening right here in our city, in small towns, and yes, even right next door. Parenting is not like it was ten or twenty years ago. Today our children and youth have such easy access to the Internet, the content over which we have little or no control. How do we as parents and the church community support and protect our children and youth from the pitfalls and entrapments of exploitation on the Internet and human trafficking?
AWARENESS and PREVENTION are key. Gaining an understanding of what human trafficking is, where it happens, who is targeted, and how to recognize the signs will help us to educate our children/youth about these dangers and to teach them about safety networks and Internet safety. This is paramount. This is paramount.
Let's talk about the conversations we need to have with our children and youth. We can do something to help prevent and protect our children from exploitation and human trafficking. Learn how.