SONORA • International Festival Essaouira, Morocco
Description
#MUJERESCREANDO Women Create!
Happening only 2 days prior to the highly anticipated Gnaoua Festival, Sonora highlights the effeminate musicians in Essaouira, Morocco.

Empower Your Evolution alongside 501c3 non-profit iAM MUSIC is honored to bring together the peace - love - evolve mission with the spirit of Sonora to realize Sonora Essaouira in Morocco this year! Sonora International Festival of Women Composers and Songwriters began in Brazil with a vision of highlighting powerful women. With the help of women around the world, we have reached 16 countries and 74 cities globally. This festival is self-produced for artists by artists. EYE has organized combined forces with global organizations uniting Sonora including 501c3 non-profit iAM MUSIC, Manatee Collective, sponsored by Delegation of Culture Essaouira, Moroccan Tourism Board, Dar Suiri Cultural Center, Association of Mogador, and the French Institute to bring you a wonderful showcase on 3 stages on Rue Laloouj in the Khaima Square. Check out live music, art, and a collaborative experience featuring showcase performances, jam spaces, visual artists, and media.
SCHEDULE
French Institute
16:00 Artist Workshop & Live Music Showcase
16:00 7 Colors of One Love

19:30 Artist Showcase Ana Maria Carte Blance
Khaima Square
18:00 Artist Dinner
Khaima Square Outdoor Stage
19:00 Live Music Showcase
19:00 Artist Showcase Ashley Edwards (of Loki Moon)
19:30 Artist Showcase Ana Maria Carte Blanche
20:00 Artist Showcase Binet Ginia
20:30 Artist Showcase Chloe Rose Laing
21:00 Artist Showcase Jihane Bougrine
22:00 Artist Showcase Soultana
La Mama
23:00
23:00
Artist Jam Space Hosted by Ashley Edwards (of Loki Moon)
24:00 Artist Networking After Party
The management and production of the festival is all carried out by women (cis and transgender), in a collaborative way, from and based on the construction of a network of composer-producers.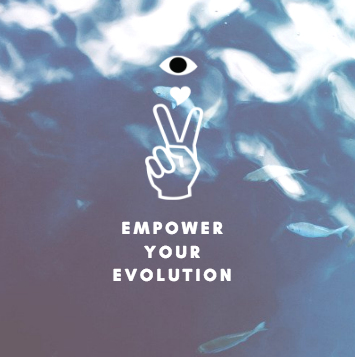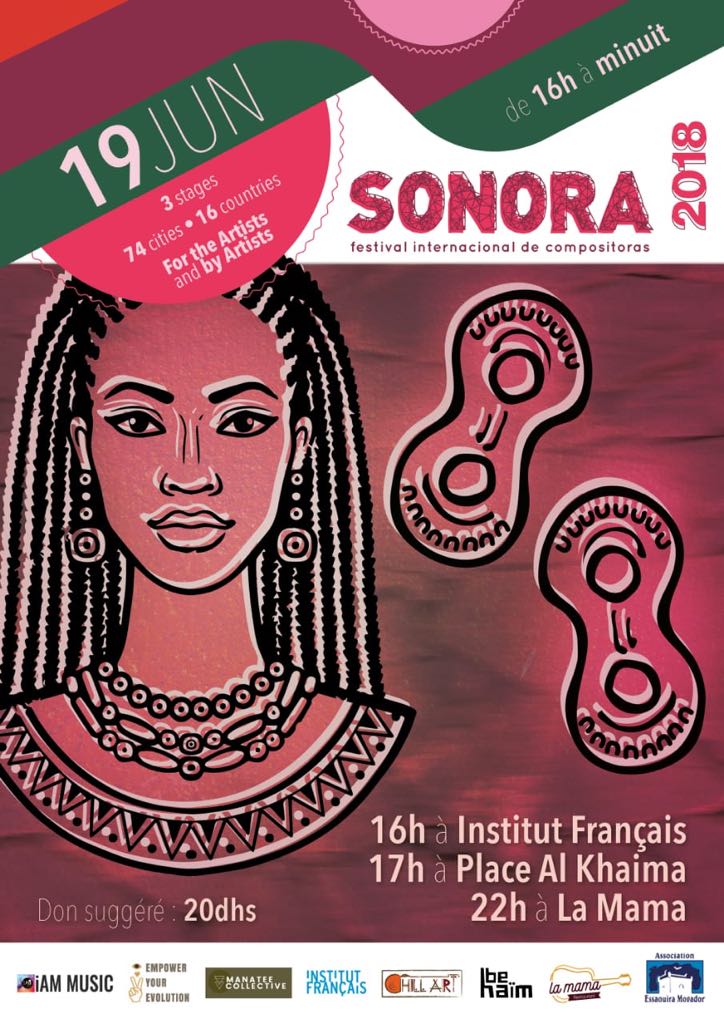 Sonora • International Festival of Women Composers & Songwriters is a festival that started in Brazil in 2016 in order to give visibility and legitimize the presence of women composers and songwriters in the music scene, stimulating their individual strengthening through collectivity. The project came from the hashtag #mulherescriando, which was created by the musician Deh Mussulini to break the common imagination that there are few women composers and songwriters, that is, women who create their art.​
​
​
INSTAGRAM​
​
Morocco: @sonoraessaouira
​
Brazil @sonorafestivalbh
​
​
Sonora is a festival created to highlight women's musical composition. JUN 19 Essaouira, Morocco is produced by Empower Your Evolution with partners iAM MUSIC & Manatee Collective
​