Description
Uncorked, Unplugged & Unforgettable
Ohio & Sonoma County's Wine Road Wines, for One Night Only

June 24th at the Rock & Roll Hall of Fame in Cleveland Ohio

A GRAND TASTING experience, 7:00-9:30pm.
An opportunity to taste fantastic wines, nibble on passed apps, enjoy live music with Stan Miller and take in an educational wine seminar or two, hosted by Marianne Frantz, American Wine School,

This will be Wine Road's biggest "on the road"event in years!
We are thrilled to partner with Ohio Wines for this event.
VIP Ticket - includes valet parking, a seated winemaker led tasting, featuring 8 Sonoma County wines on Level 3 starting at 6:00pm. Check-in begins at 5:30 for VIP Ticket holders. Followed by the Grand Tasting at 7:00pm. This ticket/seminar is limited to 40 people.

General Admission - begins at 6:45, tasting begins at 7:00pm
Seminars "Just A Taste" will be 20 minutes each, limited to 20 people - lead by instructors from American Wine School with wines from both Ohio and Sonoma. A quick "taste" to learn/try something new.

Just A Taste 7:30-7:50 Rhône Varietals

Just A Taste 8:00-8:20 Rosé


Just A Taste 8:30-8:50 Pinot Gris or Gewürztraminer
Silent Auction from 7:00-9:00pm
The silent auction during the event will benefit the Wine Road Family Fire Fund.

This is not a black tie event, we suggest cocktail or...Rock Star Chic

Sonoma County wineries pouring:

ACORN Winery/Alegria Vineyards - Alexander Valley Vineyards - Balletto Vineyards - Blue Rock Vineyards - Carol Shelton Wines - Cast Winery - Christopher Creek Winery - Colagrossi Winery - G & C Lurton - Hook & Ladder Winery - Korbel Champagne Cellars - Meeker Vineyards - Moshin Vineyards - Mounts Family Winery - Notre Vue / Balverne - Papapietro Perry - Pech Merle - Peterson Winery - Sanglier Cellars - Shippey Vineyards - Viszlay Vineyards

Ohio wineries pouring:

Debonné Vineyards, Madison - Ferrante Winery, Geneva - Firelands Winery, Sandusky
Gervasi Vineyard, Canton - Harpersfield Vineyard, Geneva - Laurello Vineyards, Geneva
M Cellars, Geneva - Meranda Nixon Winery, Ripley - South River Vineyard, Geneva
The Lakehouse Inn and Winery, Geneva on the Lake - Vermilion Valley Vineyards, Vermilion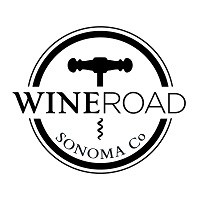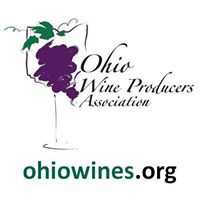 Organizer of Sonoma & Ohio Wines...Uncorked, Unplugged, Unforgettable
Wine Road - Northern Sonoma County is an association of 200 wineries and 50 lodgings throughout the Alexander, Dry Creek and Russian River valleys. Join us for our annual events, Winter WINEland every January, Barrel Tasting in March, and Wine & Food Affair every November. At each event, Wine Road wineries open their tasting rooms to share their favorite recipes paired with the perfect wine, winter decor or barrel samples and the opportunity to purchase futures. Spend these special event weekends wine tasting along the Wine Road.