Sonoma in the City New York - Taste of Sonoma

Thursday, June 8, 2017 from 6:30 PM to 9:00 PM (EDT)
Event Details

SONOMA COUNTY
CORDIALLY INVITES YOU TO
Sonoma in The City - New York
Taste of Sonoma: On Tour
5:30 PM - 6:30 PM | Sonoma County Seminar
6:30 PM - 9:00 PM | Taste of Sonoma: On Tour
Taste of Sonoma: On Tour from 6:30 PM - 9:00 PM  
Immerse yourself in the wines of Sonoma County. Explore our distinctive regions and wineries. Taste over 150 wines from 43 wineries and 17 diverse regions to celebrate everything that makes Sonoma County special. Learn how our Pacific coastline, fog patterns, soils, and topography work to craft a range of wines, from delicate Sauvignon Blancs and bright and balanced Chardonnays, to terroir-driven Pinot Noirs and warmer climate big red varieties like Cabernet Sauvignon and Zinfandel, all from one place. Taste the diversity of our winemaking styles, paired with an array of passed appetizers, artisan cheese, and charcuterie. Interact with Sonoma County's winemakers and winegrowers for an unforgettable evening, Sonoma County style! You will also have the opportunity to learn even more about Sonoma County through a captivating seminar, exploring 4 regions and what makes each unique.
Optional: Sonoma County Seminar from 5:30 PM - 6:30 PM
This seminar will take place before Taste of Sonoma to highlight four regions of Sonoma County - Dry Creek Valley, Petaluma Gap, Rockpile, and West Sonoma Coast, from 5:30 PM - 6:30 PM. Learn more about the diversity of Sonoma County and what makes each of these four regions unique, while tasting the top varietals of wine that grow best in these distinctive sites! 
Metropolitan Pavilion 
123 West 18th Street, New York, NY 10011

Participating Wineries 
| | |
| --- | --- |
| Alexander Valley Vineyards | Joseph Jewell |
| Ancient Oak Cellars | Joseph Swan Vineyards |
| Bruliam Wines | Landmark Vineyards |
| Carol Shelton Wines | Laurel Glen Vineyard |
| Chateau St. Jean | MacPhail Wines  |
| Christopher Creek Winery | MacRostie Winery & Vineyards |
| Collier Falls | Mauritson Family Winery |
| Davis Bynum | Merriam Vineyards |
| Davis Family Vineyards | Pedroncelli Winery |
| DRNK | Quivira Vineyards & La Follette Wines |
| Emeritus Vineyards | Ramey Wine Cellars |
| Ferrari-Carano Vineyards and Winery | Ram's Gate Winery |
| Fog Crest Vineyard | Rodney Strong Vineyards |
| Fort Ross Vineyard & Winery | Sbragia Family Vineyards |
| Frei Brothers | Senses Wines |
| Fulcrum Wines | Sojourn Cellars |
| Gary Farrell Vineyards & Winery | Trinite Estate / Acaibo |
| Gloria Ferrer Caves & Vineyards | Trombetta Family Wines |
| Goldschmidt Vineyards | Westwood Estate Wines |
| Gundlach Bundschu Winery | Williams Selyem |
| Huge Bear Wines | Wonderment Wines |
| | Wren Hop Vineyards |
| |   |
For other upcoming wine tasting experiences that include Sonoma County winemakers, check out …
BIG APPLE ZINFANDEL EXPERIENCE POWERED BY ZAP
Wednesday June 7th (7:00 – 10:00pm)
Union Square Ballroom, 27 Union Square West
NYC's Largest Single Varietal Tasting Event, the Zinfandel Experience is coming to NYC in June, featuring an array of California's leading Zinfandel producers. Wine lovers will engage in personal conversations with 20+ winemakers while exploring the flavors of Zinfandel blends, single vineyards and old vine Zinfandels  – and discover the distinctive dialects of the Zinfandel growing regions. 75+ different wines will be poured by California's best Zinfandel producers.
Click here for more information - http://newyorkwineevents.com/events/zinfandel-experience-3/

 For additional event info, call (415) 683-0696 or email sommelier@fullcirclewinesolutions.com
When & Where

Metropolitan Pavilion
123 West 18th Street
New York, NY 10011


Thursday, June 8, 2017 from 6:30 PM to 9:00 PM (EDT)
Add to my calendar
Organizer
Sonoma County Vintners, Sonoma County Winegrowers & Sonoma County Tourism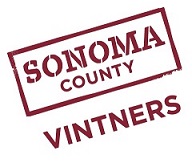 Sonoma County Vintners
Sonoma County Vintners (SCV) is the leading voice of Sonoma County wine, dedicated to raising the awareness of Sonoma County as one of the world's premier wine regions, noted for its heritage of artisan winemaking, distinct growing regions, and extraordinary quality.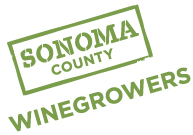 Sonoma County Winegrowers
The Sonoma County Winegrape Commission, also known as Sonoma County Winegrowers (SCW), is a marketing and education organization dedicated to the promotion and preservation of Sonoma County as one of the world's premier grape growing regions. SCW has oversight by California Department of Food and Agriculture which supports producer regions. With more than 1,800 growers, SCW's goal is to increase awareness and recognition of the quality and diversity of Sonoma County's grapes and wines through dynamic marketing and educational programs targeted to wine consumers around the world. In January 2014, SCW committed to becoming the nation's first 100% sustainable winegrowing region by 2019.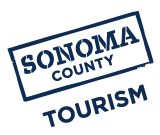 Sonoma County Tourism
Sonoma County Tourism (SCT) is the official destination marketing organization for California's Sonoma County. SCT is a private, non-profit marketing and sales organization dedicated to increasing overnight stays in Sonoma County, California. Located 45 minutes from San Francisco, Sonoma County provides a genuine and adventurous wine country experience.
Sonoma in the City New York - Taste of Sonoma