Sonoma in the City Dallas - Trade & Media Grand Tasting with Pinot Noir Master Class and AVA Showcase Luncheon

Tuesday, March 19, 2013 from 1:30 PM to 4:30 PM (CDT)
Event Details
Sonoma in the City
 

SONOMA COUNTY
CORDIALLY INVITES YOU TO

Taste of Sonoma: On Tour

Tuesday, March 19, 2013 | 10:00 AM - 4:30 PM

10:00 AM - 12:00 PM Inside Pinot Noir: Master Class

12:00 PM - 1:30 PM AVA Sonoma Spotlight: A Vintner Lunch

1:30 PM - 4:30 PM Taste of Sonoma: On Tour

 

Inside Pinot Noir: Master Class from 10:00 AM to 12:00 PM
An exploration into the intriguing (and tasty) topic of Sonoma County's amazing Pinot Noirs. This session is a no-holds barred conversation about the state of Pinot Noir from the amazing Russian River Valley and Sonoma Coast.

Sonoma Spotlight: A Vintner Lunch from 12:00 PM to 1:30 PM
Sharing great wines and producers of Sonoma County under the auspices of a three-course meal to accompany a delightful range of wines featuring: three lovely Chardonnays, three Zinfandel specialists, and a stellar trio of Cabernet producers.

Taste of Sonoma: On Tour from 1:30 PM to 4:30 PM
This grand tasting will provide insight into a hand-selected collection of Sonoma County's leading edge producers featuring over 100 wines from 15 distinctive regions. Taste the diversity of terroir and winemaking styles. Enjoy the opportunity to interact with Sonoma County's winemakers and grape growers.




VENUE: Rosewood Mansion on Turtle Creek
2821 Turtle Creek Boulevard, Dallas, TX 75219

 
 

Getting There: Rosewood Mansion on Turtle Creek is located at the corner of Gillespie Street and Turtle Creek Boulevard. The main entrance to the hotel is at 3411 Gillespie Street.
Parking: Complimentary valet parking for registered trade attendees.

Program is complimentary for members of the wine industry, a valid business card or
an invitation postcard will be required for admission to the Grand Tasting.
Space is limited for Master Class and Lunch. Registration required.

 
 
 
 

PARTICIPATING WINERIES

Alexander Valley Vineyards

Ancient Oak Cellars

Benovia Winery

Blue Rock Vineyard

Bruliam Wines

Captûre Wines

Chateau St. Jean

CrossBarn by Paul Hobbs

Davis Family Vineyards

Dry Creek Vineyard

Ferrari-Carano Vineyards & Winery

Flowers Vineyard and Winery

Folie à Deux

Fort Ross Vineyard

Francis Ford Coppola Winery

Freeman Winery

Garden Creek Vineyards

Gary Farrell Vineyards & Winery

Gloria Ferrer Caves & Vineyards

Gundlach Bundschu Winery

Hanzell Vineyards

Hartford Court

Hook & Ladder Winery

Huge Bear Wines

Inman Family Wines

J Vineyards & Winery

Jordan Winery

Keating Wines

Laurel Glen Vineyard

Lost Canyon Winery

MacPhail Family Wines

MacRostie Winery

Martinelli Winery

Mauritson Family Winery

Papapietro Perry

Patz & Hall

Paradise Ridge Winery

Peter Michael Winery

Petroni Vineyards

Ramey Wine Cellars

Ravenswood

Rodney Strong Wine Estates

Schug Carneros Estate Winery

Seghesio Family Vineyards

Sequana

Siduri & Novy Family Wines

Sojourn Cellars

Taft Street Winery

The Donum Estate

Thomas George Estates

Viansa Winery

White Oak Vineyards & Winery

And more...

 
 
 
 

For additional event info, call (415) 683-0696 or email sommelier@fullcirclewinesolutions.com

 

 
When & Where

Rosewood Mansion on Turtle Creek
2821 Turtle Creek Boulevard
Dallas, TX 75219


Tuesday, March 19, 2013 from 1:30 PM to 4:30 PM (CDT)
Add to my calendar
Organizer
Sonoma County Vintners & Sonoma County Winegrowers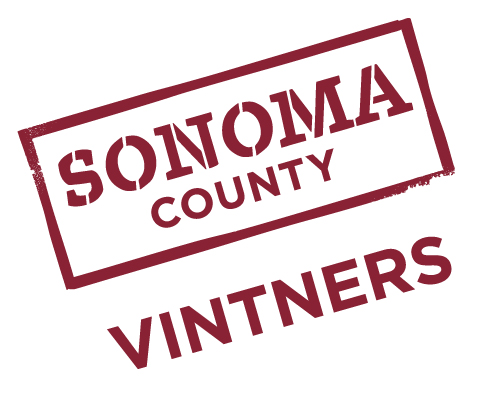 Sonoma County Vintners
Sonoma County Vintners (SCV) is the leading voice of Sonoma County wine, dedicated to raising the awareness of Sonoma County as one of the world's premier wine regions, noted for its heritage of artisan winemaking, distinct growing regions, and extraordinary quality.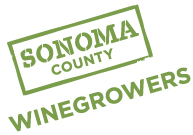 Sonoma County Winegrowers
The Sonoma County Winegrape Commission, also known as Sonoma County Winegrowers (SCW), is a marketing and education organization dedicated to the promotion and preservation of Sonoma County as one of the world's premier grape growing regions. SCW has oversight by California Department of Food and Agriculture which supports producer regions. With more than 1,800 growers, SCW's goal is to increase awareness and recognition of the quality and diversity of Sonoma County's grapes and wines through dynamic marketing and educational programs targeted to wine consumers around the world. In January 2014, SCW committed to becoming the nation's first 100% sustainable winegrowing region by 2019.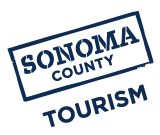 Sonoma County Tourism
Sonoma County Tourism (SCT) is the official destination marketing organization for California's Sonoma County. SCT is a private, non-profit marketing and sales organization dedicated to increasing overnight stays in Sonoma County, California. Located 45 minutes from San Francisco, Sonoma County provides a genuine and adventurous wine country experience.
Sonoma in the City Dallas - Trade & Media Grand Tasting with Pinot Noir Master Class and AVA Showcase Luncheon