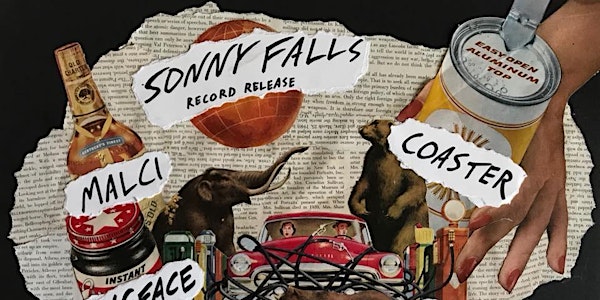 Sonny Falls (Record Release) / Longface / Coaster / Malci @ The Empty Bottl...
Location
The Empty Bottle
1035 North Western Avenue
Chicago, IL 60622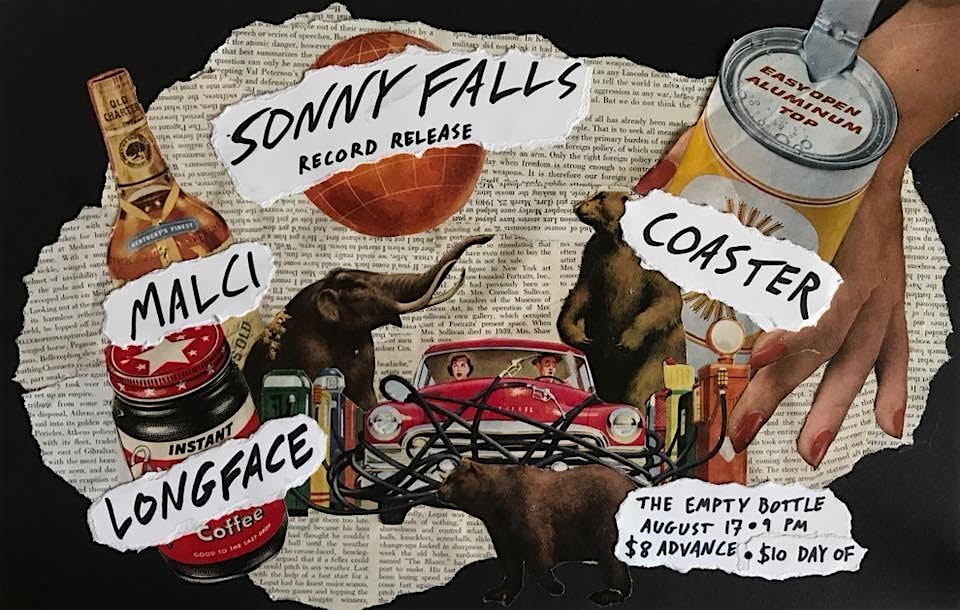 About this event
$8 (advance), $10 // 21+
-----------------
SONNY FALLS is the moniker of fuzzed-out DIY Chicago rocker Ryan Ensley. With three other musicians helping to make his filthy rock & roll dreams a reality, Ensley released the powerful debut, There's No Magic Left In This World, at the end of 2016 and celebrated its release at our final Glitter Creeps showcase of the year (that's December, y'all). Help us welcome Sonny and co. back to our stage for what will undoubtedly be another rippin' release show.
LONGFACE's music works on parallels. Hillbilly Wit, the Chicago quartet's upcoming full-length debut is the perfect title for a record with one foot in twangy post-hardcore and the other in brilliantly calculated noise pop. Every earnest hint of folk inspiration is matched with a jagged eruption of blistering force. This is one for the headphones, a masterclass in oddball dynamics and a character study of a complex mind. LONGFACE have created a fearless record that has the intelligence of art-rock paired with a primal nature, a dissonant soul, and a jittery sense of aggression like the acid induced cowboy of it's cover art.
COASTER. This Chicago four-piece of fuzzed out poppy math rock has been a whirlwind of joy and relief for DIY bills across the city and beyond. Helmed by multi-instrumentalist Seth Engel (Options, Lifted Bells), this Sooper Records staple boasts strong ties to math/emo rock but with a much more aggressive, fierce and heavily distorted approach. Come blast it off with these loveable weirdos one last time.
Producer/MC MALCI toes a fine line of contrast in all forms. At points, his music is thoughtful straight forward jazzy boom- bap raps, than a song later it mutates into something experimental, futuristic and chaotic. It's somewhere between Quasimoto & Shabazz Palaces, Guru (of Gangstarr) & Death Grips.