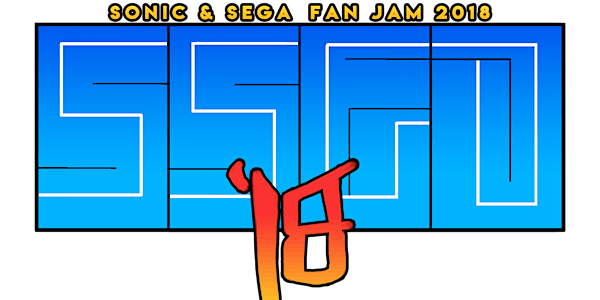 Sonic and SEGA Fan Jam 2018
When and where
Location
Embassy Suites Historic District 605 West Olgethorpe Ave Savannah, GA 31401
Description
The fan gaming event of the AGES is back for 2018 dedicated to Sonic the Hedgehog and SEGA gaming featuring playable classic and modern video games from Master System to modern day consoles, special guests behind them, fan panels by the SEGA fan community and special event activities based on various SEGA classics.
*Sonic & SEGA Fan Jam is a non profit fan run event dedicated to SEGA. The event is in no way affiliated with the company. Sonic the Hedgehog and other SEGA properties belong to SEGA Games inc, SEGA Holdings Co., ltd and Atlus.*
Special Guests
---
- Ian Flynn (IDW Publishing)

- Aleah Baker (Archie Comics)

- Tracy Yardley (IDW Publishing)

- Adam Byrce Thomas (IDW Publishing)

- Evan Stanley (IDW Publishing)

- Tyson Hesse (Sonic Mania Adventures)

- Kinuko (Sonic Mania Adventures)

- Tee Lopes (Sonic Mania Plus Composer)

- Simon "Stealth" Thomley (Sonic Mania Plus)
---
Panels
- Find the Computer Room

- Streets of Rage Online

- Project Diva Retrospective

- Treasure Hunter Sonic

---
Other Events

- SEGA Theater
- ???
---
SEGA Contests
- The Typing of the Dead: A.M.S Academy

- SEGA Trivia

- Sonic Mania Plus Competition

- Persona Dancing Groove

- Kiwami Darts
---
Playable Classic Games (ID Required)

- SEGA Master System
- SEGA Genesis
- SEGA Saturn
- SEGA Dreamcast
- Playstation 2-4
- Xbox 360
---
SEGA 2018 Games
- Sonic Mania Plus
- Yakuza Kiwami 2

- Valkyria Chronicles 4
- Shenmue I & II
---
Sonic Fan Games

- Sonic Chaos
- Sonic Megamix
- Sonic Project Mettrix