Peel back the curtain and demystify the songwriting process in this 3-hour workshop inspired to inspire YOU to take the next step.
About this event
Songwriting with Songwriters
Join award winning songwriter, TJ Moss, and music therapist, Laura Rose, in this interactive, playful and enlivening group session.
Peel back the curtain and demystify the songwriting process in this 3-hour workshop inspired to inspire YOU to take the next step.
Our approach is based on two simple, yet profound principles: freeing your self-expression and refining your craft.
Whether you're new to songwriting or looking to sharpen your tools, we've got you. We've been there. And now we're here to share with you what we wish we knew back then, because being a songwriter is a state of mind. It's a belief in yourself and your innate ability to create something from nothing.
Topic: Music Theory. How music works.
What to expect?
Learn the art of lyricism.
How words can impact your melody choices.
Gain insight into your own creative process.
Receive guidance how to turn poetry into songs.
Opportunity for Q/A where you can bring your song ideas and receive specific feedback.
Who is this for?
Anyone who wants to take their songwriting skills to the next level.
Anyone who enjoys the benefits of community and collaboration
Anyone who longs to empower themselves to becoming a songwriter.
Anyone who has a hunch that they may be a songwriter or want to be a better songwriter.
Your guides:
TJ MOSS
In a world where music is often made on computers & heard through phone speakers, TJ Moss remains devoted to his roots as a genuine troubadour. He sets music to his poetry & crafts his songs with inspired feeling and meaning. His true connection lies at the heart of his live performance, where he invites children of all ages to join in as he 'plays.' In 2010, he traveled with two friends from NYC to San Diego in search of sunshine and the opportunity to make a living making music. Nine years later, he's still here doing just that. He sings and plays multiple instruments in multiple San Diego bands. He's written over 100 songs, and one of those songs won an Emmy Award.
LAURA ROSE
sitarose.com
Laura Rose is a cosmic musician and vocal empowerment pioneer based out of San Diego, CA. With over a decade of experience as a board certified music therapist, and yoga teacher, she blends together modern psychology, sensual embodiment, and the path of Tantra to encourage others to live their authentic expression. Laura released her debut album, 'In Essence' in May 2018.
This workshop will be held online via Zoom.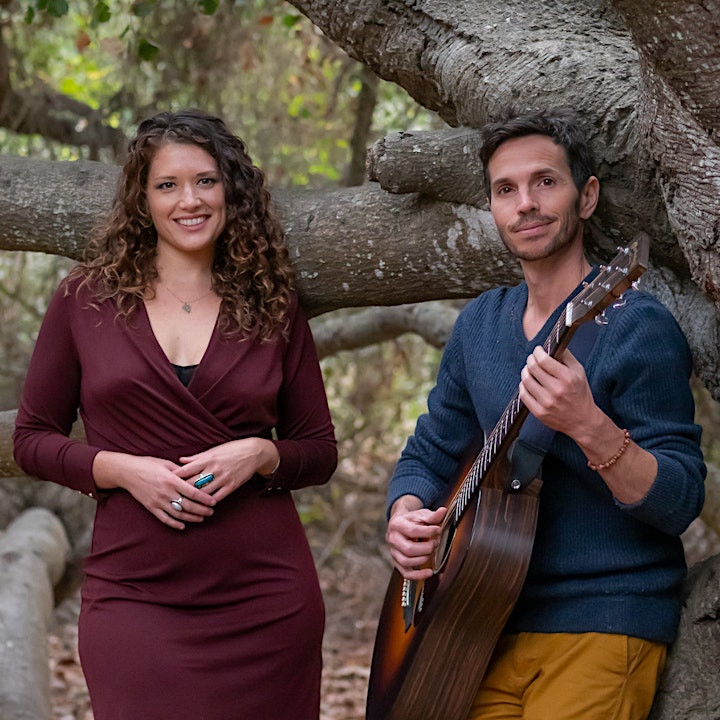 Date and time
Location
Refund policy
Organizer of Songwriting with Songwriters: Next Level Lyrics
Sita Rose is born out of love and devotion to serve all things sacred and wild.