SONGWRITERS CIRCLE FOR RESCUE CRITTERS (Tom Lounges' Annual Birthday Bash)
A special Musial Event features great songwriters donating their time and talents to raise funds for the Humane Society of Northwest Indiana
About this event
FOUR top songwriters/performers are donating their time and their talents to help Tom Lounges raise much needed funds for the Humane Society of Northwest Indiana.
ROBBY CELESTIN is the former lead vocalist of TIMEPEACE and a past member of STORMY WEATHER, who currently fronts the popular Chicago band FINAL SAY. He recently assembled the ROBBY CELESTIN BAND, as a vehicle for his own original compositions and recordings. Robby will talk about the art of songwriting and will perform in a trio format for this show.
LESLIE HUNT was a finalist on the hit ABC-TV show "AMERICAN IDOL," and is currently the lead vocalist/writer for Chicago alt-rock group DISTRICT 97. Hunt is also an active member of JIM PETERIK'S WORLD STAGE, and shares her musical gifts as a musical instructor to young folks. Leslie will be performing in a duo format this day.
ERIC LAMBERT is a veteran touring and recording musician with many miles and many stages under his feet. Lambert has recorded numerous solo albums and has also been a member of such nationally renown and respected recording/touring groups as HEARTSFIELD and THE HENHOUSE PROWLERS. This former leader of the LAUGHING GNOMES, is currently considered to be one of America's finest flat pick guitarists. Eric will be performing with his frequent collaborator, Char.
IVY FORD is versatile, talented, and a very old soul. Whether she is leading a full band, or serenading a small audience solo on stage, Ford has an energy level that commands attention. Ivy kick started her career opening shows for Buddy Guy in 2015 and has since performed bi-coastal and ranked in the Top 40 on the "International Blues Challenge." Ford has released two albums of original music that she has written and produced herself.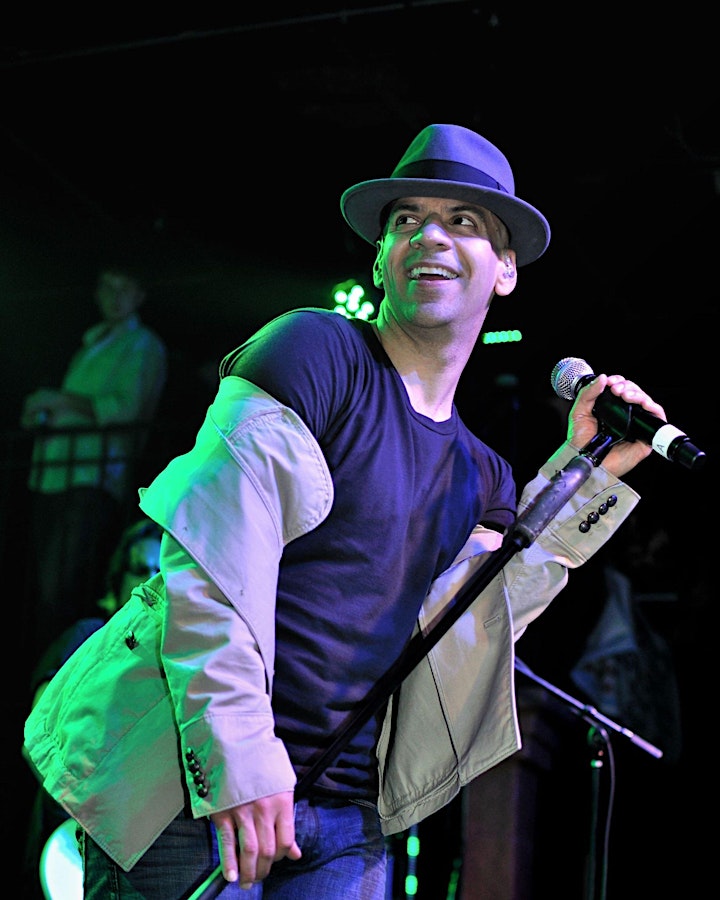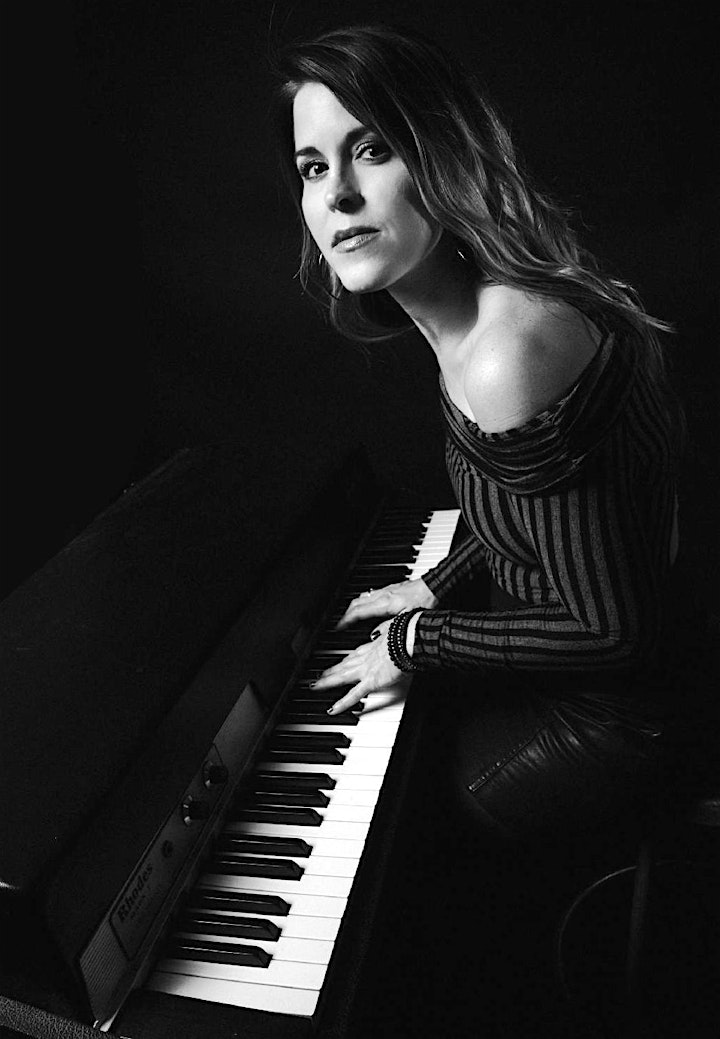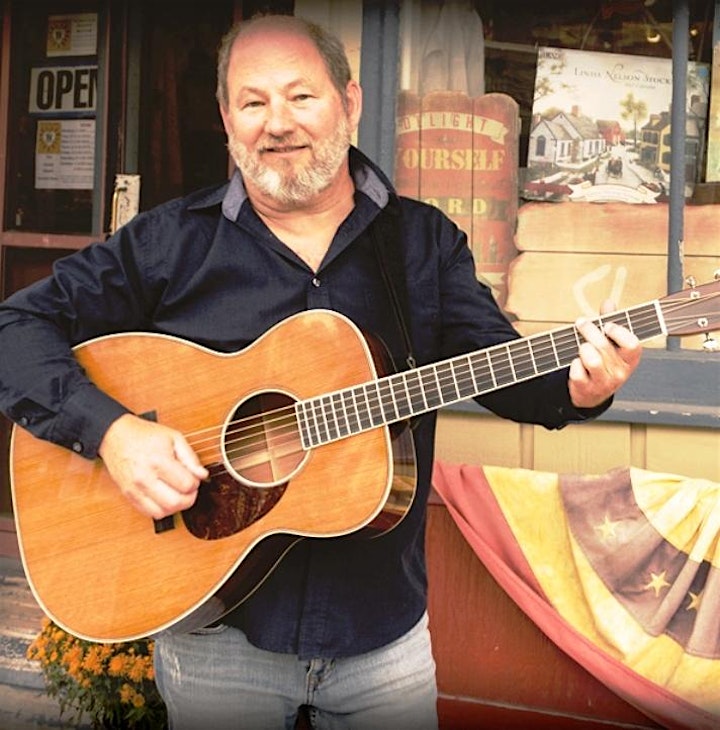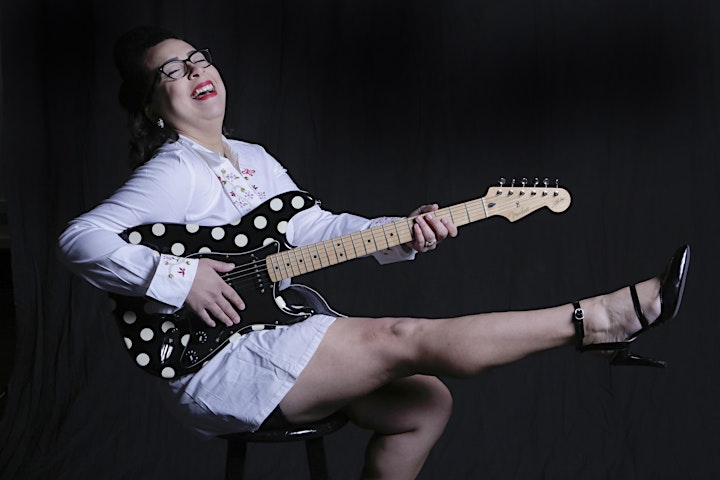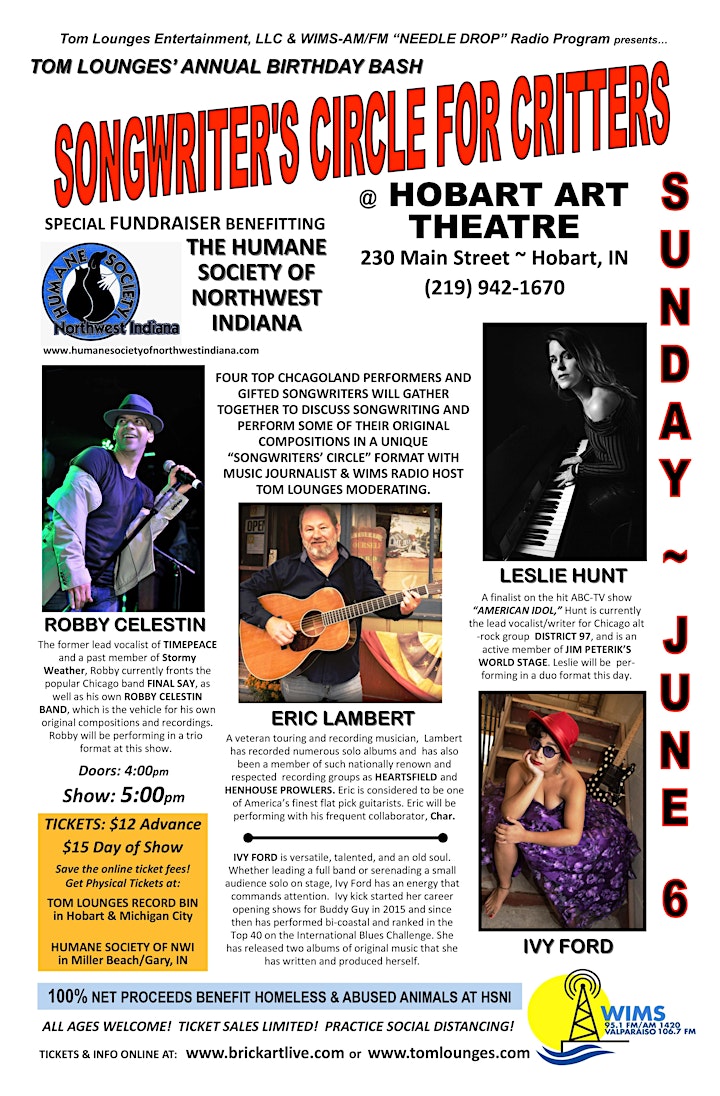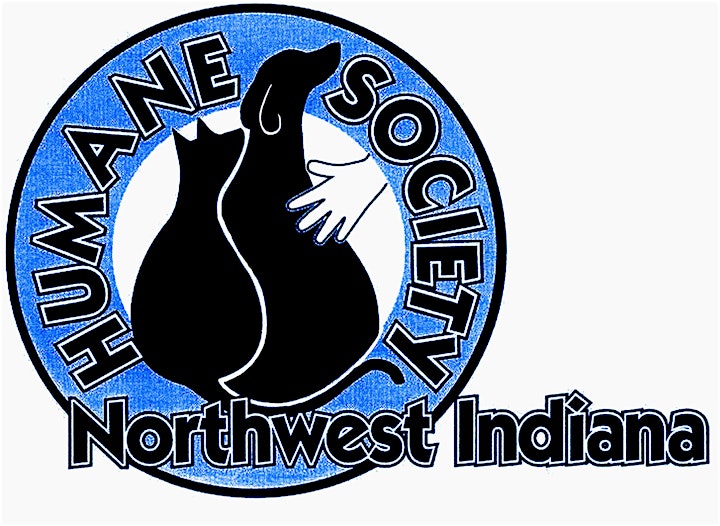 HUMANE SOCIETY OF NORTHWEST INDIANA -- 6100 Melton Road -- Miller/Gary, IN
(219) 938-3339 / http://humanesocietynorthwestindiana.org
Our mission is to balance the health, safety and welfare needs of the people and animals within Northwest Indiana. We do so by providing shelter and care for unwanted pets and strays until a quality home is found; promoting, motivating and enforcing responsible pet ownership; ensuring the legal protection of animals from mistreatment; providing animal-related services to local citizens, responding to citizens' questions regarding animals and referring them to a correct party, educating the public through presentations and public relations and providing a lost and found service for lost pets.
Organizer of SONGWRITERS CIRCLE FOR RESCUE CRITTERS (Tom Lounges' Annual Birthday Bash)