About this Event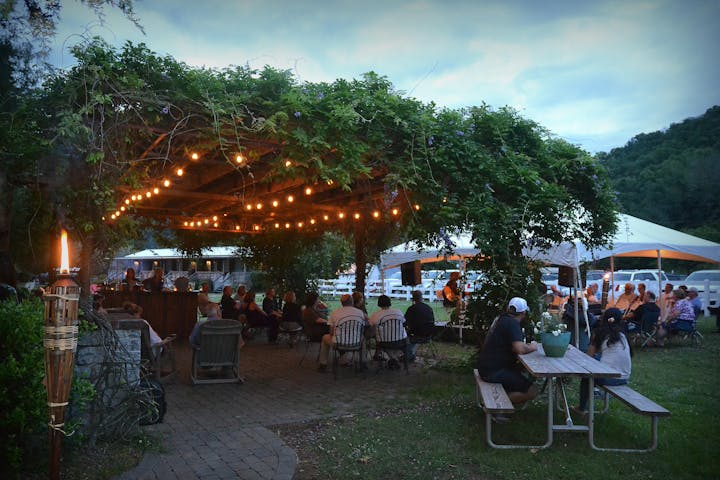 Join us August 10th for an evening of song and stories with James Slayter and Sam James for a special show at the beautiful Wildwood Resort. This event is open to the public and all Wildwood guests. You are welcome to arrive early, enjoy a lunch or dinner in one of our waterfront restaurants, stroll the grounds, rent a kayak, sail away in a pontoon, enjoy the views of the river and soak in the sunset. A full bar will be available during the show and our cafe' will be open as well. There is a $15 cover charge, with all proceeds going to the song writers.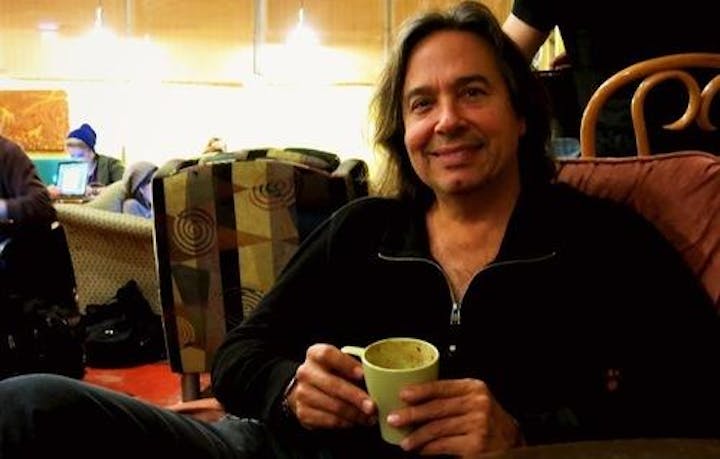 James Slayter
James Slater is a two time, grammy nominated, piano-playing, bilingual singer-songwriter of Bolivian American descent signed to BMG Music Publishing in Nashville, Tennessee. Born in Durham, North Carolina, and raised in the tropics of the Panama Canal Zone in Central America.
Willie Nelson, Tim McGraw, Enrique Iglesias, Rascal Flatts, Carrie Underwood, Lady Antebellum, Kenny Chesney, Kelly Pickler, Alabama, Reba McEntire, Gloriana, Martina McBride, Chris Brown, Chris Young and a host of others have all recorded his songs. His Grammy nominations include Jamey Johnson's "The High Cost of Living", country song of the year, and Martina's "In My Daughter's Eyes", which has become a modern day standard.
James lived in Zurich Switzerland for six years touring, recording and writing with Belgian super group Vaya Con Diosvand has traveled the world from Panama to Dublin, from Spain to Havana.
James' "Key West Address" is a love letter to the island, so much so that the mayor of Key West has awarded James the "keys to the city" and proclaimed the song "Key West Address" the island's official theme.
James' latest release is "Mexicoma", which is available on Spotify and I Tunes.... featuring 15 new songs including the raucous Mexicoma which Tim McGraw recorded.
For more information about James visit the County Music Hall of Fame website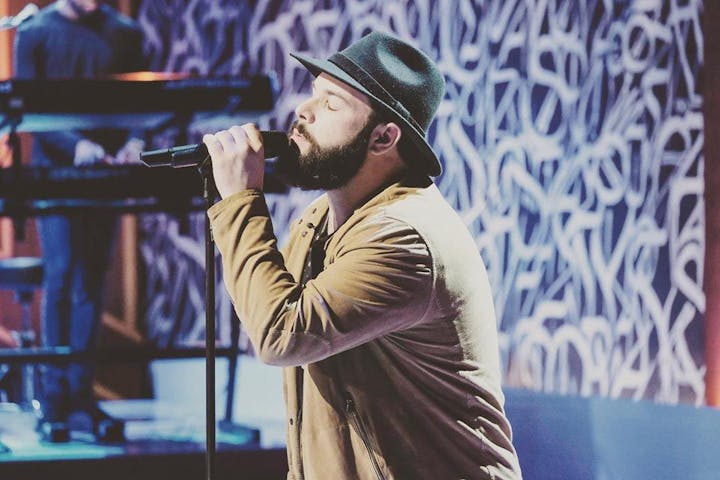 Sam James
Sam James is an American original, deeply committed to expressing stories of his life through the power of lyrics. He was on season three of The Voice and most recently on NBC's Songland. His music is the offspring of his love of Folk Music, and the impact that inspiration has had on his focus to reflect the last two years of his journey. He openly articulates that following repeated trial and error, he has found himself and is keenly aware that determination yielded a true sense of originality. His surroundings, and life as a hometown boy from Worcester, MA has shaped him as a man. The industrial economy, and its hard working local populace, have had an impact on his drive to leave it all out on the stage during every live performance, with his intent to stage great concerts that inspire those in attendance to relate to the lyrics and emotion of the work.
James has been a touring artist for several years. Following his appearance on season three of The Voice, he paused and committed diligence to reaching a place of realized vision. Looking back on the experience he reflects, "When you are on a television singing show you get lost in the shuffle most times. I was not nearly as confident then as I am now, and although I knew what/who I wanted to be creatively, I did not know how to achieve those goals. The Voice moves so quickly. Looking back, it was only a quick moment. Over the last two years I have learned so much, not only about myself as an artist, but about the music business itself. I learned to make music that I respected and loved. You cannot go into recording an album thinking 'will the public like this?'. That was always my mistake. I wanted to be like other artists instead of finding myself and being true to my own music. Looking forward in to the future, I can honestly share that I found the balance of the music of my heroes which include John Mayer, Coldplay, Dave Matthews, and my own music. I am committed to staying true to myself, and if you aren't happy with your music, than nobody else will be. I finally found myself, and my new record reflects that."
To learn more about Sam James, visit his website.