About this Event
Do you want to meet other producers and songwriters that you can collaborate with on projects?.
At this Meetup:
Do you want to play your music for a connected licensing agents?
Do you have instrumentals only that need lyrics?
Would you like to turn your lyrics into songs?
Would you like to turn your instrumentals into micro placements 1000 times per year?
Come meet with the experts on licensing music for indie films, tv, and micro licensing projects.
Play our music and get instant feedback.
V.I.P Bonus: 1 on 1 listening session. Limited tickets
V.I.P Bonus: 15 minutes Zoom V.I.P discussion about music and how to make money with it online and off.
V.I.P Bonus: How license music for A&R placement.
Scheduled events:
4:40 - 5:30 p.m.
Songwriting contest.
We will play an instrumental track, you get 15-20 minutes to write to it and then you have to perform your version.
6:00 p.m. Listening session for instrumentals for Micro Licensing
6:30 p.m. Listening session for film and television placement.
7:00 p.m. After party and networking with Songwriters, producers, filmmakers, book authors who are converting their books to film. You wan to meet these people early in the process and make friends with them before you need them and they need you!
Networking and after party! Double Shot Bar
Come network and meet new creatives.
Note: Double tree currently charges $7 Valet $5 Self-Parking

Miami February 8th, 2020!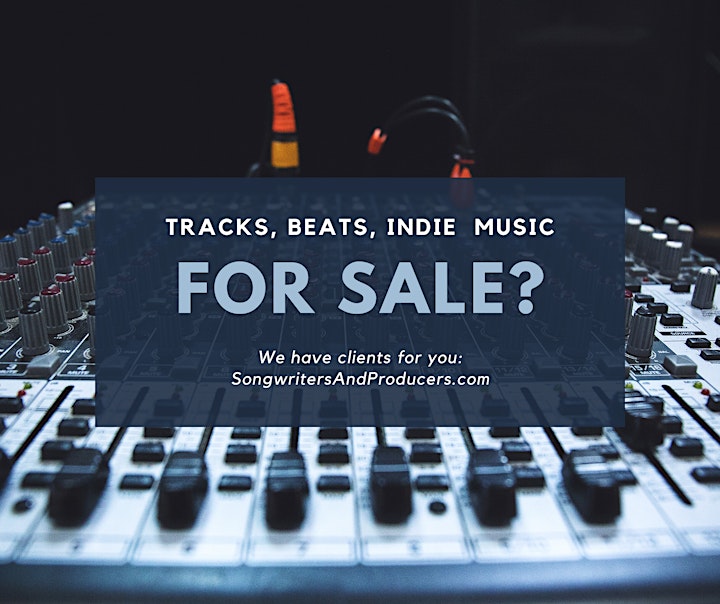 VIP Bonus:
1 on 1 listening session with a licensing expert
After party at 7: p.m.