An Acoustic Evening of Original Music From Renowned Local Artists!
About this Event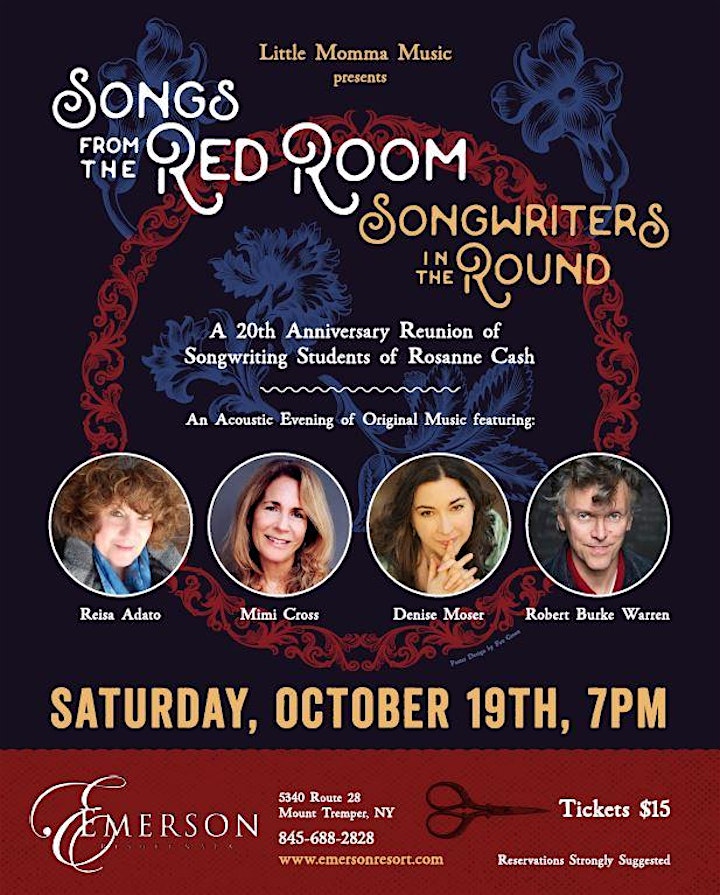 The Emerson Resort & Spa, in conjunction with Little Momma Music, presents "Songs from the Red Room," celebrating the 20th Anniversary Reunion of Songwriting Students of Rosanne Cash, featuring Reisa Adato, Mimi Cross, Denise Moser and Robert Burke Warren. The event will be an acoustic evening of original music of these four songwriters in the round. They will tell stories of how their songs came to be, their writing processes and inspiration, and sprinkled with banter of what it was like studying with Grammy Award Winning singer/songwriter, Rosanne Cash.
Tickets are $15 and reservations are strongly suggested.