Welcome Summer with the klezmer ensemble, Mamaliga with Adah Hetko, a young talented Yiddish singer and composer.
About this event
Join us for a wonderful event of new and old Klezmer and Yiddish music with rising talent!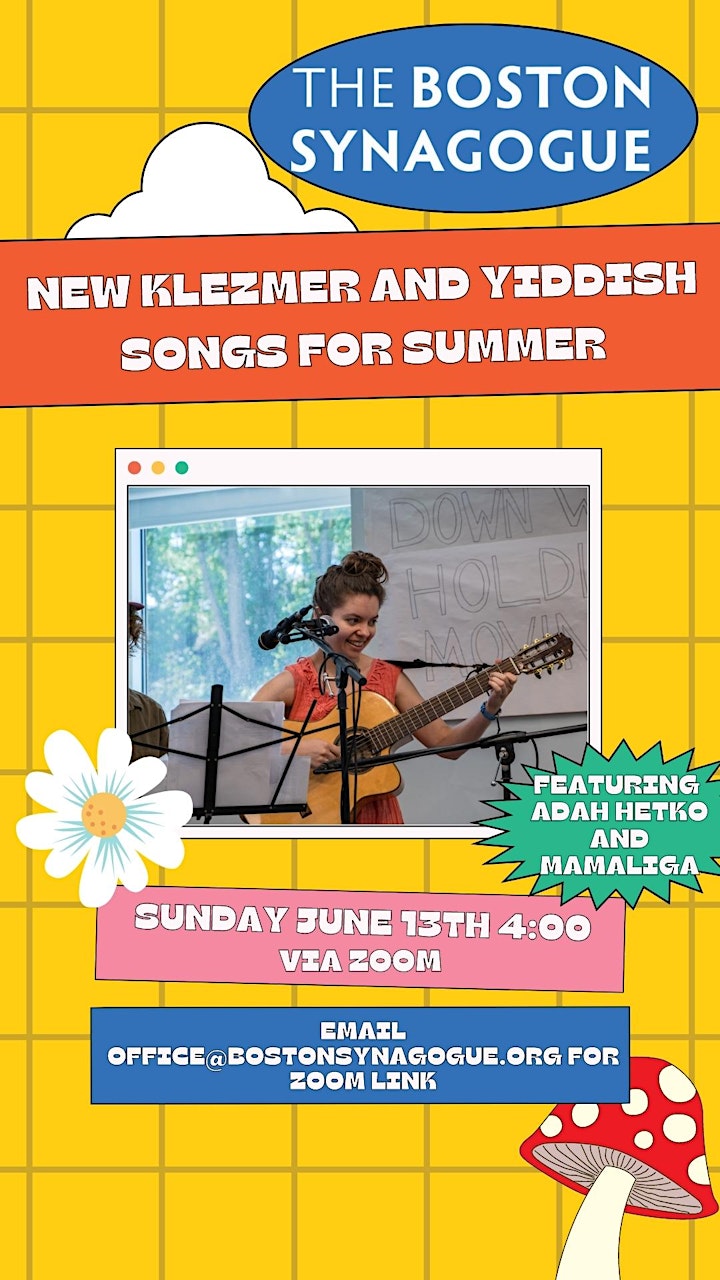 This event is perfect for lovers of Jewish music, yiddish music, klezmer music, or anyone who loves music in Boston.