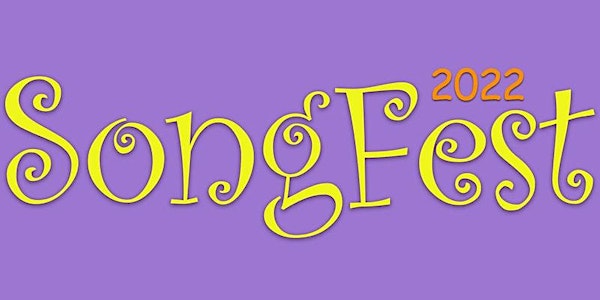 SongFest 2022
SongFest 2022 is a boutique, indoor, micro-music festival celebrating really good songs and the folks who make 'em. [Re-Scheduled from 2021]
When and where
Location
The Oxfordshire Golf Hotel and Spa Rycote Lane Milton Common OX9 2PU United Kingdom
About this event
The Artist lineup for SongFest 2022 features familiar singer-songwriters from our two previous fests including artists like Dean Friedman, Kal Lavelle, Boothby Graffoe, Tracey Curtis, Fiona Bevan, Charlotte Campbell, plus Katy Rose Bennett, Ben Norris & Lach.
This year, SongFest 2022 is a one-day event and will be held Saturday, 30th July at The Oxfordshire Gold Hotel & Spa located in Thame OX9 2PU (just over an hour northwest of London and an hour plus southeast of Birmingham). A limited number of on-site accommodations are available. (Accommodations can be booked along with your festival ticket, as a ticket-option). Alternate, off-site, accommodation is available at nearby hotels & B&B's. Use GoogleMap 'Nearby Hotel' feature to find off-site accommodation.
Performances will run from 3:00pm to 11:00pm, followed by a 'Beatles' sing-along 'til midnight. A one-hour 'Dinner Intermission' is scheduled for between 6:00pm and 7:00pm. Festival-attendees are strongly encouraged to pre-order their dinner intermission meals in advance (available as a ticket-option), to assure timely turn-around between performances.
A group 'Songwriting Masterclass' [panel discussion + Q&A] will be held from 1:00pm to 2:00pm, prior to the festival performances, to be conducted by Dean Friedman along with several other SongFest performers, including Boothby Graffoe, Tracey Curtis, Kal Lavelle, Fiona Bevan and Lach. (available as a ticket-option).