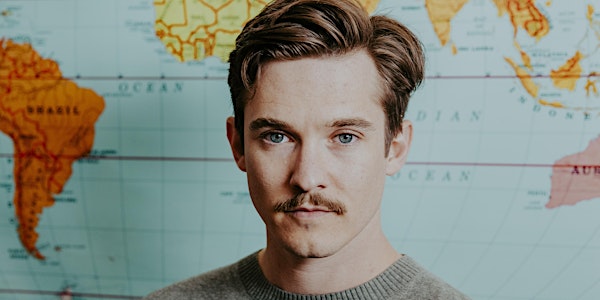 Songbyrd Presents: Chris Farren
with Retirement Party & Macseal
Location
Songbyrd
540 Penn Street N.E.
Washington, DC 20002
Chris Farren looks to warm the Byrd on their triumphant return
About this event
On his Polyvinyl debut Born Hot, Chris Farren opens with a question he'll spend much of the album trying to answer: Why do I feel out of place in my own outer space? Telegraphing his inner narrative with a childlike candor, the Florida-born artist lays bare his most intense anxieties and—in the very same breath—documents the mildly soul-crushing minutiae of everyday life: the strange indecency of blasting AC/DC bangers through an iPhone speaker, the inexplicable bleakness of a Starbucks franchise tucked inside a Target. But with his irrepressible sense of humor and utter lack of self-seriousness, Farren defuses the pain of even the deepest insecurity, gracefully paving the way for pure pop catharsis.
On Born Hot Farren fully embodies the sensitive-goofball dichotomy found in all his work, especially his exuberant live show: a solo performance in which he plays to live-recorded backing tracks while projecting purposely wacky visuals (his own face duplicated thousands of times, text that reads "ANOTHER PERFECT SET" at the end of each closing song). By the same token, Farren went full-on tongue-in-cheek in choosing Born Hot's title and cover art—a crudely drawn self-portrait that captures him lounging shirtless, looking every bit the '70s-pop Lothario.