Unveiling the Voice, Silence and Song of your Inner Being
About this event
Saturday 10th and Sunday 11th April
14.30-20.00 (GMT +1/UTC+1)
(With around 1-hour break on both days)
'At this time in history we came to transform our moods into music and restore the musical language of consciousness in the human body. For this we come'
- Chloe Goodchild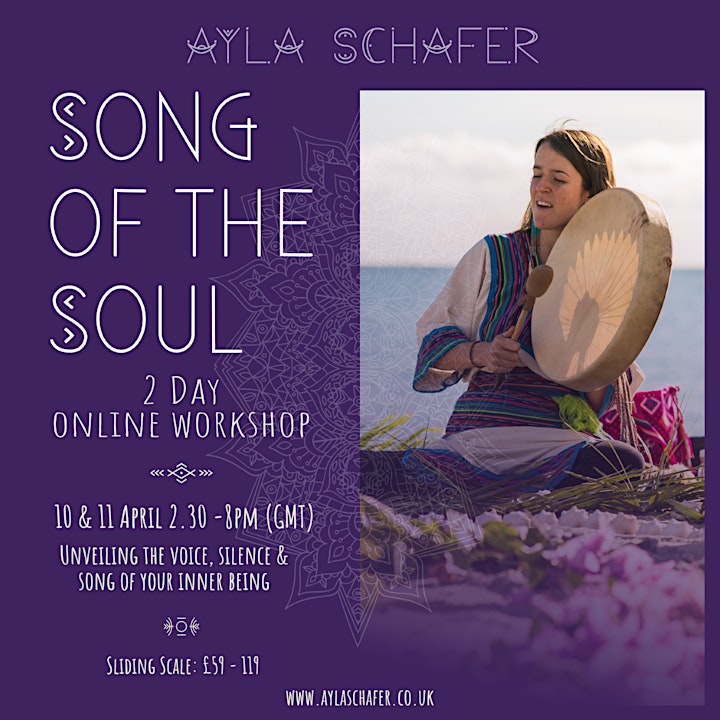 Each one of us carries our unique soul voice, a powerful tool gifted to us to connect and communicate with life. The Song of our soul is the intimate expression of our true nature, the spontaneous sound of our spirit. To truly sing is a journey of remembering, getting out of the way, and trusting in ourselves as we surrender to the spirit of sound in us. 
Our voice is the only instrument created by God, it is our connection to the truth of our being and to the prayer that we carry. We were all born to sing. 
This is a journey of deep discovery; unveiling our naked and untamed voice and awakening the power of our free expression. We do not 'learn to sing', instead we unlearn and release the judgement, fears and blockages that hold us back from something that is our nature.
Ancient ways remind us what it truly means to sing and use song as tribal people have done for millennia; to connect and speak with the spirit of life, to heal and transform, to celebrate and to pray.
Our voice brings us immediately into connection with ourselves, each other and the present moment. Weaving between sound and silence, resting in the stillness from where our sound comes from; we return to the source of Life itself.
Our voice brings us home to ourselves, our body is our portal, our Voice is our tool, our silence is our home. 
💫
This workshop is open for all those who feel the call to sing. Absolutely no experience necessary 🙏
The workshop will be recorded and delivered to you 48 hours after the weekend has completed.
🌳 Music plants Trees 🌲 For every ticket sold 4 trees will be planted in your name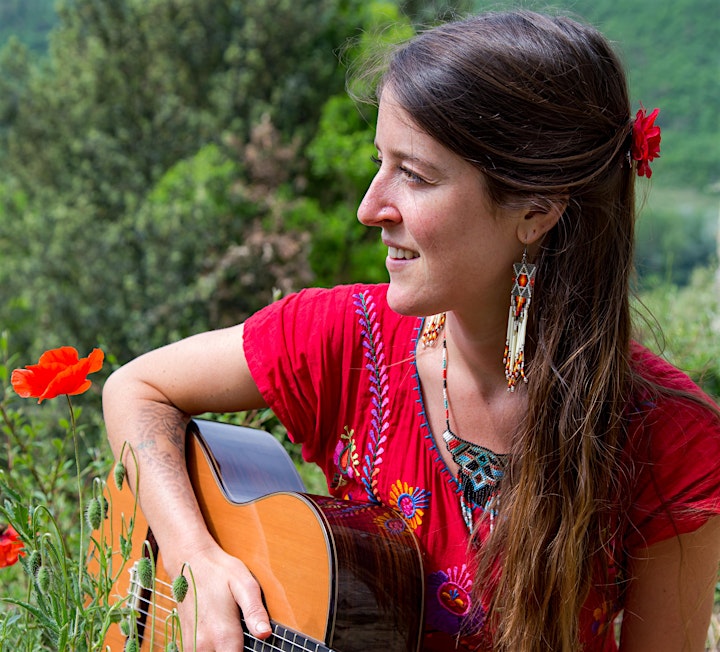 Ayla is a multi-lingual 'world folk' singer-songwriter and a visionary musical artist weaving together a stunning repertoire of original poetic songs with traditional and tribal music.
With a growing international presence she has become known as 'A voice of the Earth' and is powerful sound in the rising global community of people who are committed to residing in harmony with the Earth. Ayla's music has taken her around the world with her live performances that provide a sacred, intimate, heart-opening space for all who are present. This artist sings the song of the spirit and embodies the tales she tells, expressing a music that reverberates with deep heart, wisdom and soul. To experience the essence of this young songstress is to be taken down a musical journey that ultimately leads us back to the very core of our own inner existence.
Ayla has spent many years travelling and studying with indigenous traditions across the world, learning from them about the medicine and healing power of the voice and the mystery of sound. A passionate carrier of traditional songs and indigenous wisdom with a vision to inspire others to find their soul and hearts expression, inner guidance and earth connection using the power of sound and voice. She is also a qualified 'Womb Awakening' teacher, having trained and studied with 'The fountain of Life', and has since developed a unique work of using voice and sound to connect to the womb and awaken the feminine essence. She believes profoundly in the power and healing that is possible when we gather as women with shared intention.
Date and time
Location
Refund policy