INTERACTIVE waterfront murder mystery dinner. YOU solve the crime. Watch the story unfold, examine the evidence and question the suspects!
About this event
Son of a Scallywag
Cpt Roger Rattlebones had assembled a brand new crew of pirates on whom he is counting to become the fiercest swarm of scallywags on the open ocean. However, with a limited budget and lack of reputation Cpt Rattlebones has had a difficult time manning his ship, the Cursed Daisy. The crew that he has managed to put together lacks experience, lacks success and are the rejects cast aside by other ships. However, this crew has had a turn of good luck. On their first journey the crew stumbled upon their first big haul. While docking their ship just off St. Jordan the lookout spied an old woman burying a chest under a palm tree on the beach. As the ship steered closer a wind gust blew the ship too close to land where it ran aground hitting the palm tree and knocking a coconut onto the woman's head. She died on impact and the crew of the Daisy were free to grab her booty and run without getting blood on their hands. The chest contained 600 gold pieces , jewels and riches..
Tonight, the crew is back home and convening at the Inn Too Deep to divvy up their treasure. However, one scallywag will depart to Davey Jones's locker before the night is over.
******************************************************************************************************
Your ticket puts you in the middle of the action as this immersive mystery experiences happens all around you. You will meet the suspects, you will question each of them and you will determine whodunnit as you enjoy an amazing dinner at Fish Camp on Lake Eustis. The amazing locally sourced food and breathtaking waterfront views make this the perfect location to solve this mystery.
Your Three Course Meal Includes...
First course
Farm to Table Salad with Ranch or Orange Vinaigrette. Greens from Aquaponic Lynx Farm in Yalaha, FL.
Main Course Choice of
Smart Catch* of Mahi Blackened or Grilled with Shaved Brussels Sprouts and Sweet Potato Tots. *Smart Catch as all our fish is sustainably harvested.
OR
Chicken Cordon Bleu with Colossal Crisp Fries and Vegetable of the Day. Chicken from Lake Meadows Naturals in Ocoee and Vegetable of the Day (Grilled Squash Blend) from Goodson Farm in Balm, FL.
Dessert
Housemade Salted Caramel Cheesecake
Soft drinks included.
Alcoholic beverages NOT included; however, margaritas and martinis will be on special for $2.99.
Gratuity NOT included.
Groups are asked to please purchase tickets at one group if they wish to be seated together. We can not guarantee seating together if tickets purchased separately online. If wishing to order tickets separately please call Fish Camp at 352-742-4400
As YOU are also buccaneers on the high seas, we encourage you to come dressed in your favorite pirate garb and really get into the evening.
Large groups welcome!
Our show is rated PG-PG13 for potential adult topics and innuendo. Most of our show is improvised so you never can be sure in which direction things will go. We do promise no graphic violence, overt sexuality or excessive adult language.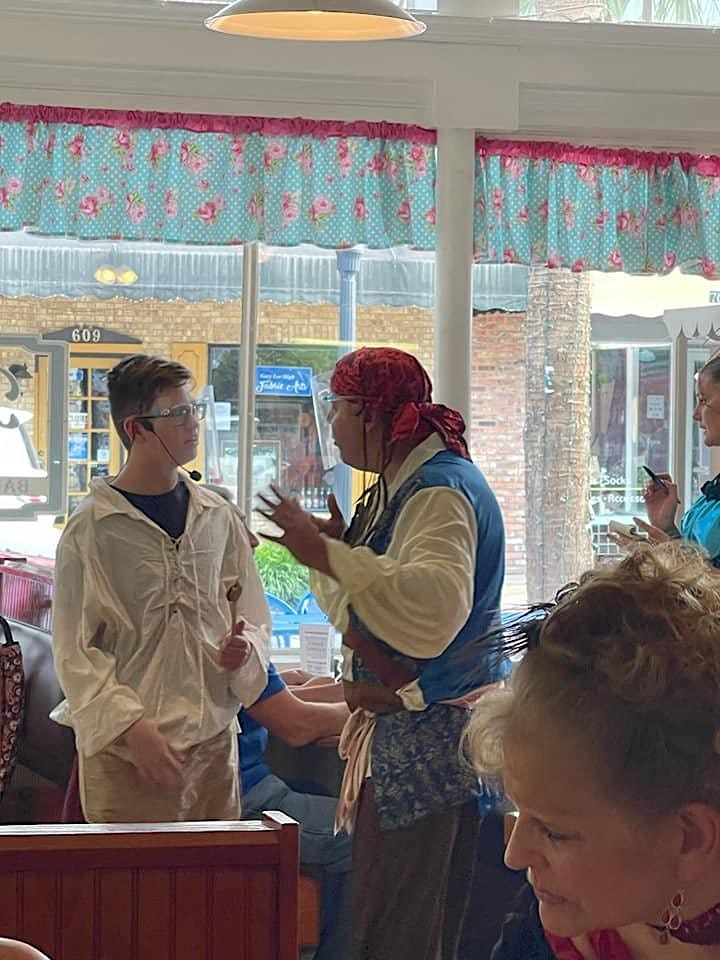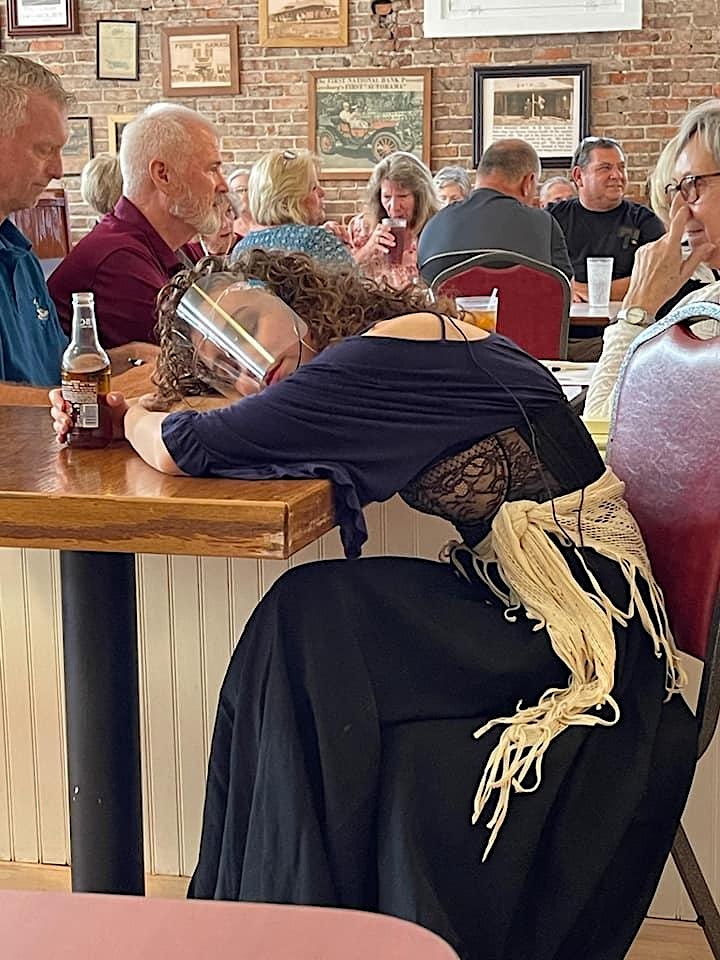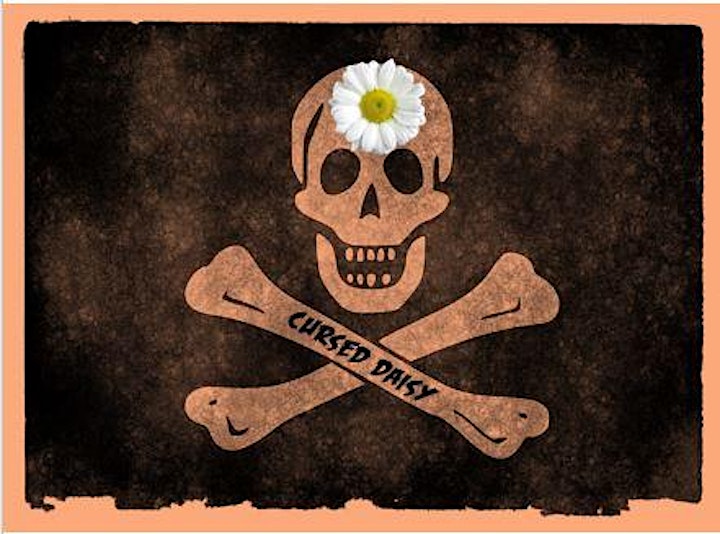 Organizer of Son of a Scallywag - a LIVE Interactive Murder Mystery Dinner