Come and celebrate the release of our inaugural vintage with our first wine dinner in the vineyard during the North Fork Uncorked weekend!
About this event
The wineries of the West Elks AVA are celebrating the annual North Fork Uncorked with island-themed events throughout the weekend, and we are hosting our very first dinner in the vineyard to celebrate. We are thrilled to share our 2018 white wines and rosés with you throughout a four-course, sommelier-winemaker dinner, with your hosts, Jayme and Steve.
Upon arrival, we will greet you at our tasting overlook for a "Pau Hana" hour with wine and passed appetizers. From there, we will venture into the the middle of our vineyard and be seated at one long, communal table, among the Riesling vines, for a truly unique experience. Local Chef Brandt Bishop will guide you through four courses, featuring locally sourced, seasonal, island-inspired cuisine, paired with our wines.
We have anticipated our first dinner in the vineyard for so long, and we cannot wait for you to finally taste our wines and experience this incredible location with us.
THE MENU
The "Pau Hana" Hour
A surprise selection of light, passed appetizers.
The Seated Vineyard Dinner
COURSE ONE
Grilled Spot Prawn | wakame, avocado, sesame, ginger and soy, garnished with edible flowers, micro greens, ikura roe, and crispy garlic, accompanied with kiyuri namasu.
COURSE TWO
Braised Kahlua Pork Shoulder Slider | Bishop Quality Goods Hawaiian rolls, charred scallion slaw, with Asian pear and micro cilantro, accompanied with a long rice noodle salad of spring vegetables, mint, radish, and rice wine vinegar.
COURSE THREE
Pineapple + Red Chili-Glazed Gray Feather Farms Chicken | marinated pineapple, coriander dipping sauce, accompanied with baby bok choy adobo with toasted sesame, crispy garlic, and micro sunflower.
COURSE FOUR
Sourdough Hawaiian Monkey Bread | toasted macadamia nuts, tamarind caramel, cinnamon crème anglaise.
Apple Tart | browned butter, Meyer lemon, Point Reyes bleu cheese crumble.
NOTES
Due to the unique nature of this family-style dinner, we are unable to accommodate allergies or special requests.
Wear appropriate vineyard attire – no high heels. We will be walking and dining on semi-coarse terrain. We recommend bringing a light jacket, hat, and sunscreen.
Please be aware that Runzel Gulch Road has two dramatic switchbacks, and that parking at the winery is limited. We encourage locals to carpool, in order to save space.
Be respectful of our neighbors and yield to downhill traffic. Drive slowly and carefully, since there are blind spots along this dirt road.
This is a working farm, so we are unable to accommodate children or pets at this event.
We encourage photography at this event and are beyond excited to meet you and share our wines over such a delicious menu!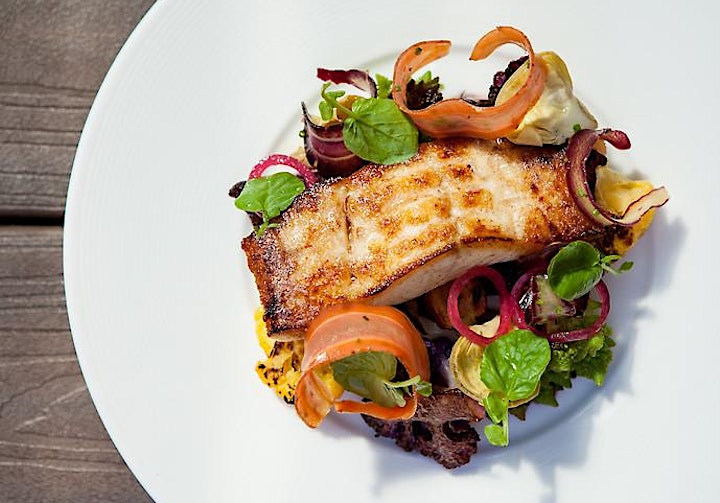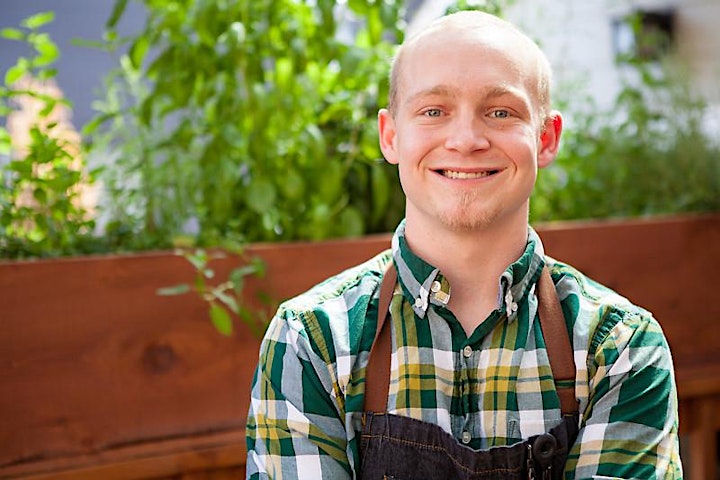 BRANDT BISHOP | Chef & Owner of Bishop Quality Goods
Before taking his serious culinary leap, Brandt Bishop spent his childhood here on Colorado's Western Slope. He spent many years in the Seattle food scene, culminating in his executive chef position at the renowned Canon Whiskey and Bitters Emporium. His style of cuisine – dubbed as "proletarian" – is rooted firmly in selecting high quality products and interpreting them uniquely with dedication.
Brandt returned to the North Fork Valley a few years ago, where he expanded his expertise into the area of baking. In 2018, he founded Bishop Quality Goods, a sourdough-focused bakery and catering service, based out of Farm Runners Station in Hotchkiss.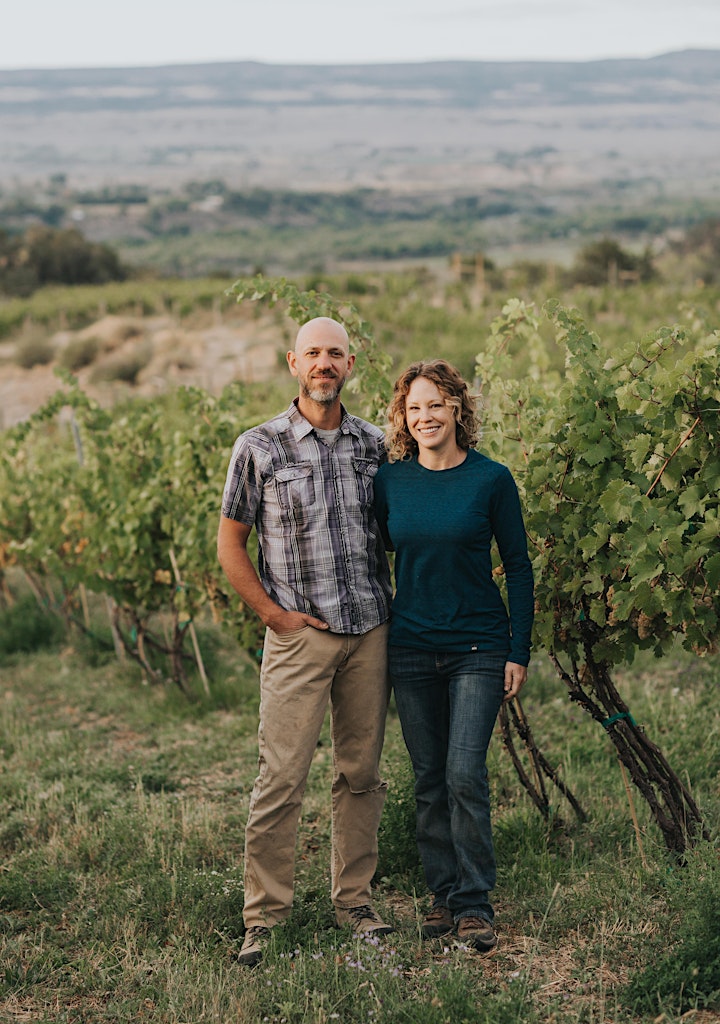 JAYME HENDERSON and STEVE STEESE | Sommeliers & Winemakers
Jayme and Steve spent many years in the Denver restaurant scene, as managers, sommeliers, mixologists, event planners, and wine directors. They have led wine dinners with world-famous producers, interned and studied throughout the broader wine world, written wine articles for numerous publications, and led workshops and tasting seminars throughout their careers. They were also selected together as members of the 2019 Colorado FIVE, a team of chefs and beverage professionals, who exemplify the passion, creativity, and purpose that have become the staples of Colorado dining.
In early 2017, they purchased the Redstone Vineyard in Hotchkiss and founded The Storm Cellar, at this breathtaking location on Sunshine Mesa. Together, they are rehabilitating 16 acres of grapevines and have already begun planting more. As a duo, they tend the vines and craft high-elevation white wines and rosés with a strong focus on quality.
Organizer of Sommelier-Winemaker 4-Course Dinner in the Vineyard