SoMLA 2021 Virtual Conference "Literacy, The Key that Unlocks Doors"
Event Information
Refund Policy
Contact the organizer to request a refund.
Eventbrite's fee is nonrefundable.
Join us for the State of Maryland's 49th Annual & 1st Virtual Conference from 4.15.21 (preconference session) to 4.17.21
About this Event
Welcome to the 2021 State of Maryland Literacy Association Virtual Conference!
This is Maryland's 49th annual and 1st virtual conference. The three day event is packed with exciting opportunities for professional development, networking, and finding materials for classroom use.
This conference is intended for a wide-range of audiences including classroom teachers, reading specialists, curriculum specialists, administrators, and other educators.
There is a variety of high caliber speakers, researchers, practitioners, publishers, and authors that are presenting throughout the conference, as well as special workshop sessions scheduled.
Networking opportunities and "Chat and Chew" sessions on Saturday
Exciting new literacy strategies that you can implement for your students and in your programs
And much more!
Join hundreds of adult and family literacy practitioners, teachers, volunteers, and adult learners to network and develop new skills.
For general questions, contact the Conference Coordinator, Gayle Glick at ggayle56@aol.com.
Frequently Asked Questions
When is the conference?
April 15-17, 2021
Where is the conference being held?
This year's conference will be held entirely online through our user-friendly format. Each session will have their own links and hosts to ensure you have the best conference experience possible!
What is the schedule for the conference?
Please see the Conference Website for a full schedule. This will provide a full listing of session titles, descriptions and presenters. You can use this to make your own schedule for the event!
What kind of sessions will be offered at the conference?
Visit our link to view the conference slide deck, click on each session to 'get more info' and read the descriptions, visit the Conference Website or check out the SoMLA website to get a general idea of the types of sessions to be offered.
Registration
How do I register as a member or non-member?To register for the 2021 SoMLA Literacy Conference as a member or non-member you are on the right site! Please click "tickets" on the right to see registration prices.
Do I already have to be a member to take advantage of the discounted member rate? No. You can renew or purchase a membership at this time.
Members have been sent the promotional code for a discounted rate. If you do have lost or do not remember the code, please contact our Conference Coordinator at ggayle56@aol.com for assistance.
If you are not sure of your current membership status, please contact Ann Apple somla.membership@gmail.com
What are your payment options?
Payment may be made via credit and debit card, purchasing card, or invoice request (which can be settled by check). You must select your payment method upon registration. Credit, debit, and purchasing card payments are made during registration. Payments via purchasing card shall be made under the credit/debit card section. If you select invoice request, our office will send an invoice to the email address you provided in the "Buyer Information" section of the form, usually within a week. Fulfillment of the invoice is expected by the payment deadline, but we understand some school districts and other organizations have restrictions about paying for services before they are rendered, so we can be flexible on a case-by-case basis. Please explain under the "comments" section.
What is the cancellation policy?
CANCELLATION POLICY: Cancellations must be received in writing no later than April 1, 2021. Please send to ggayle56@aol.com No refunds will be issued for cancellations received after April 1, 2021.
TRANSFER POLICY: If you are unable to attend for any reason, you may transfer your registration to another individual for free. The registrant must provide a written request by Marcy 26, 2021. The replacement must be of equal value. Please send the request to ggayle56@aol.com .
Will the sessions be recorded?
Yes, SoMLA plans to record all the sessions which will be made available to registrants.
How can I get a receipt?
A receipt should be emailed to you after your registration and payment are received and processed. If you do not receive an email receipt, please contact Gayle Glick at ggayle56@aol.com.
How can I confirm that I'm registered?
A confirmation and receipt are emailed to you after your registration and payment are received and processed. If you do not receive an email confirmation or receipt, please contact ggayle56@aol.com.
Questions
If you are not sure where to direct your question about the conference, contact ggayle56@aol.com.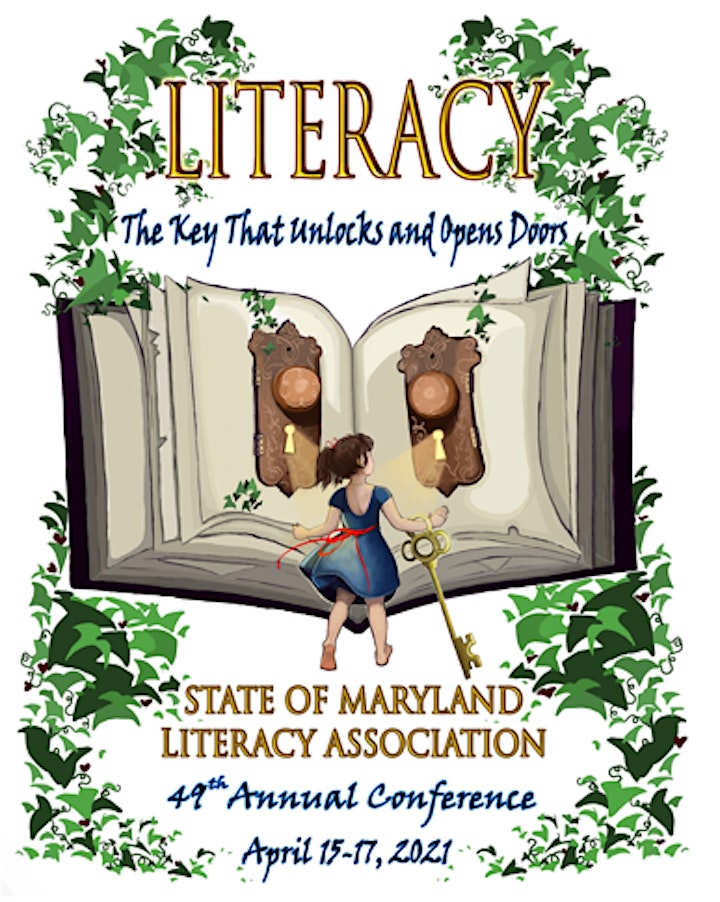 Date and Time
Location
Refund Policy
Contact the organizer to request a refund.
Eventbrite's fee is nonrefundable.