Sales Have Ended
Registrations are closed
SOMA has many forays throughout the year, please review the SOMA calendar for upcoming events!
Sales Have Ended
Registrations are closed
SOMA has many forays throughout the year, please review the SOMA calendar for upcoming events!
SOMA Camp 2022 Wid Mushroom Foray in replacement for SOMA Camp. Location: Bohemia Preserve
About this event

Unfortunately, we have to cancel SOMA Camp 2022, but we can still offer forays!
Saturday Jan 15th, 2022 foray at Bohemia Preserve
Foray leader: George Riner, former president of Boston Mycological Society
Landpaths Docent: Jessica Holloway, former SOMA Board member
Meet at: Preserve gates at 6773 Bohemian Hwy, North of Occidental. assemble at 10:00am.
Foray ends at 1:00pm, because it is private property managed by LandPaths, you cannot stay longer.
Recommended: Download a hike tracking app on your phone ahead of this foray, such as Gaia, or AllTrails. You can track your path, and you won't get lost!
Please note: There is no lunch, and no potluck. Participants must be masked when grouped together at the start/end of the foray.
SOMA Wild Mushroom Forays provide a great opportunity to get out in the woods to identify and collect wild mushrooms. Our forays are open to the public and we welcome all ages and experience levels. Because we were not able to hold our annual SOMA Camp in Occidental this year, we are providing these forays to help finance our scholarship fund.
Bohemia Preserve! This is a strenuous hike, approximately 4-5 miles total, with steep uphill start of 0.8 miles to get to the starting area (aka the Hill Hut). Please wear appropriate footwear, and be prepared for light rain.
Due to COVID-19, the LandPaths stewards are offering access to the Preserve for families or "pods" starting at 10am, for 3 hours, until 1pm. George Riner will lead a walk starting at the Hill Hut, and can provide expert identification of your fungal finds.
Please carpool or limit the number of cars, due to very limited parking. Parking location: 6773 Bohemian Hwy, North of Occidental.
Jessica Holloway will be our Docent, and will start groups in off in the parking area with liability waivers, maps, and instructions about the preserve.
COVID update: All participants must wear masks and remain distanced from participants from other households. Also, lunch is NOT provided on these forays.
Fee for the foray is $190 per car (max 5 people). Your tax-deductible foray fee will go to our scholarship fund. We award $15,000 per year in scholarships for mycology students.
Contacts and questions:
General foray questions contact our foray chairperson: Patrick Hamilton Forays@SOMAmushrooms.org.
Scheduling changes or payment questions: Ken Buegeleisen at SOMAtreasurer@somamushrooms.org
Docent for Bohemia Preserve: Jessica Holloway, jessica@landpaths.org
What to bring:
Rain gear and sturdy hiking footwear, and a hat.
Water
Collecting basket and/or paper bag
Smart phone with GPS mapping app (AllTrails, MapMyHike, GAIA, etc.) and compass app, or a compass
Hiking stick (optional)
Wax paper or small bags for specimen separating (optional).
Trail food or snacks (optional)
Additional Information:
The 1000 acre Bohemia Preserve has many different habitats and features. The waterfall is a popular destination. Also you can find artifacts from its history as the Coast Miwok homelands, and homesteads from late 1800's Danish seaman "Dutch Bill" Howards, and some abandoned logging and chromium mining equipment from the 1940's.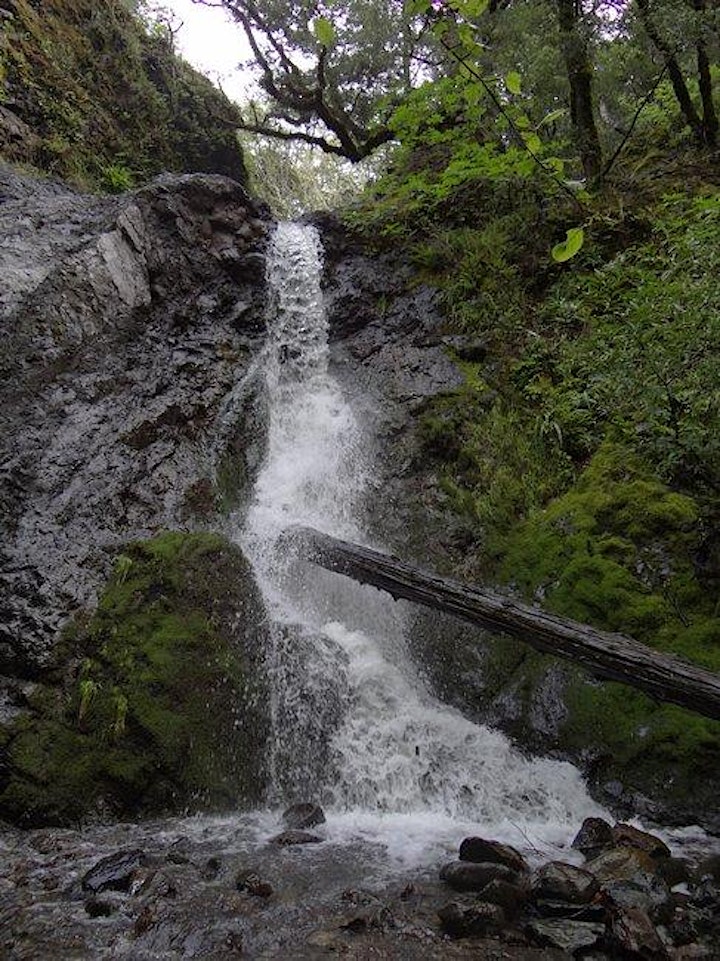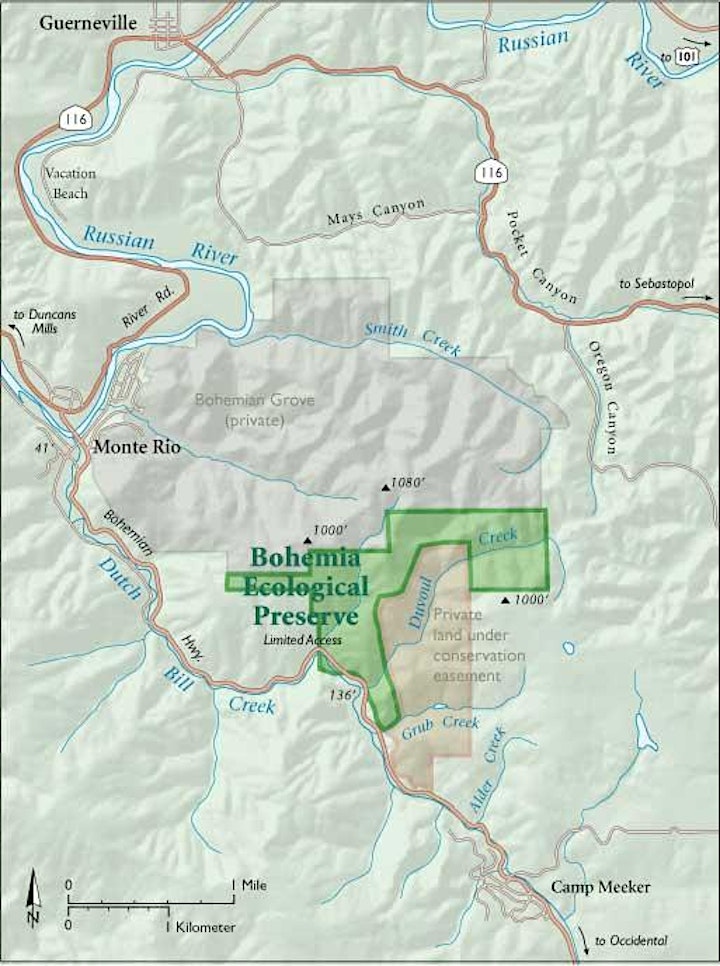 Mikhael Selk scouted the Preserve last year on Feb 8, 2021 and found the following:
Candy caps (photos below), Nolanea, club fungi, various jellies, Russula, Inocybe, ganoderma, dyer's polypores, turkey tails, and some soggy ole' Omphalotus are a few of of the day's finds. One person found a few Chanterelles last year on the foray.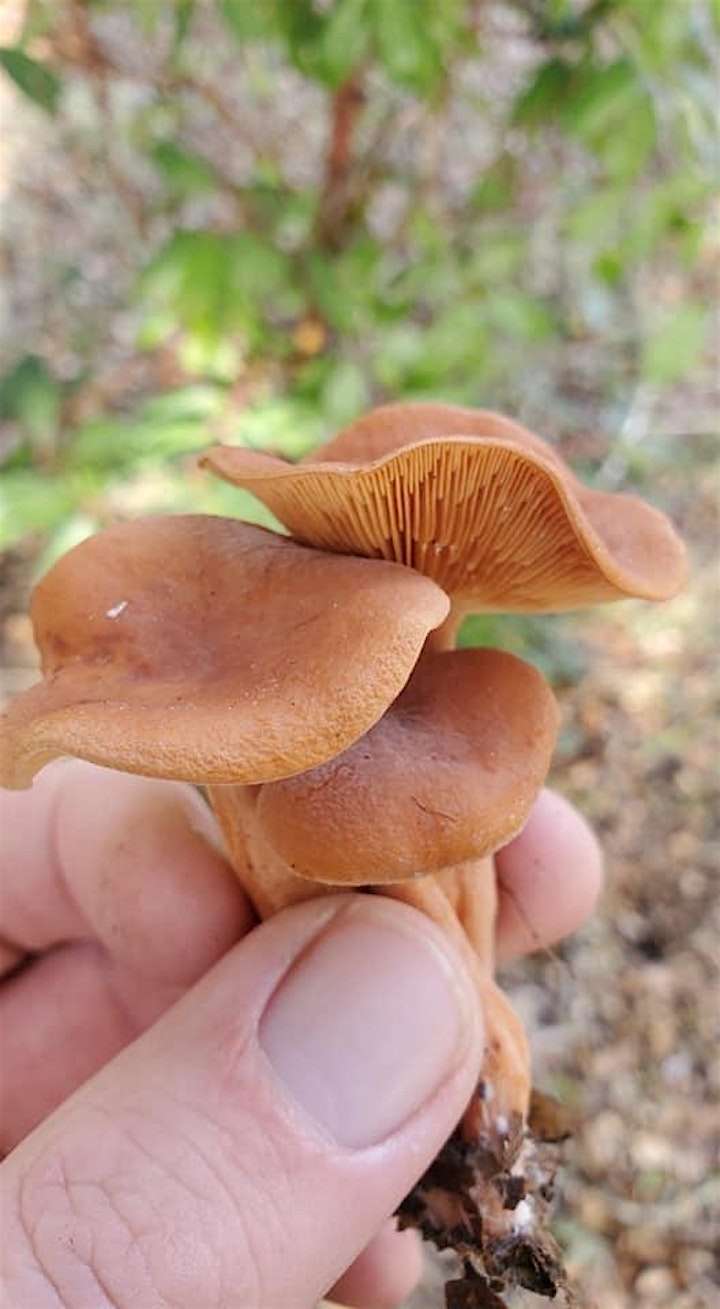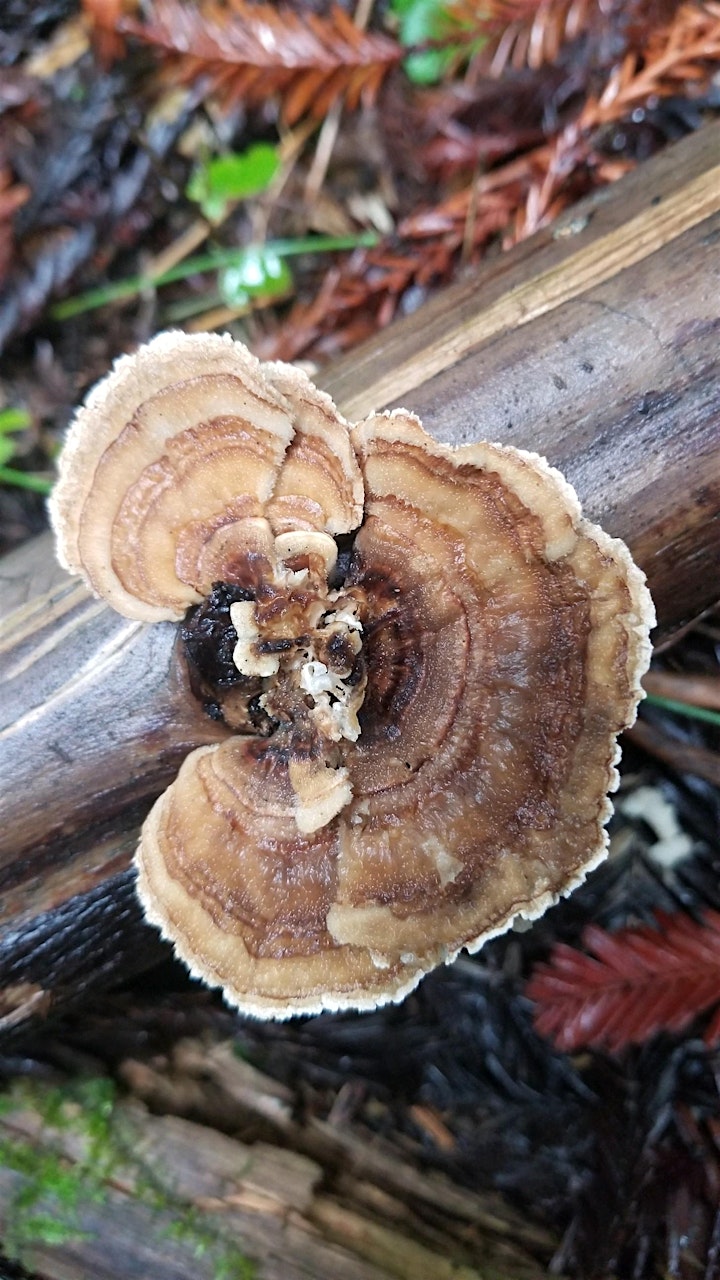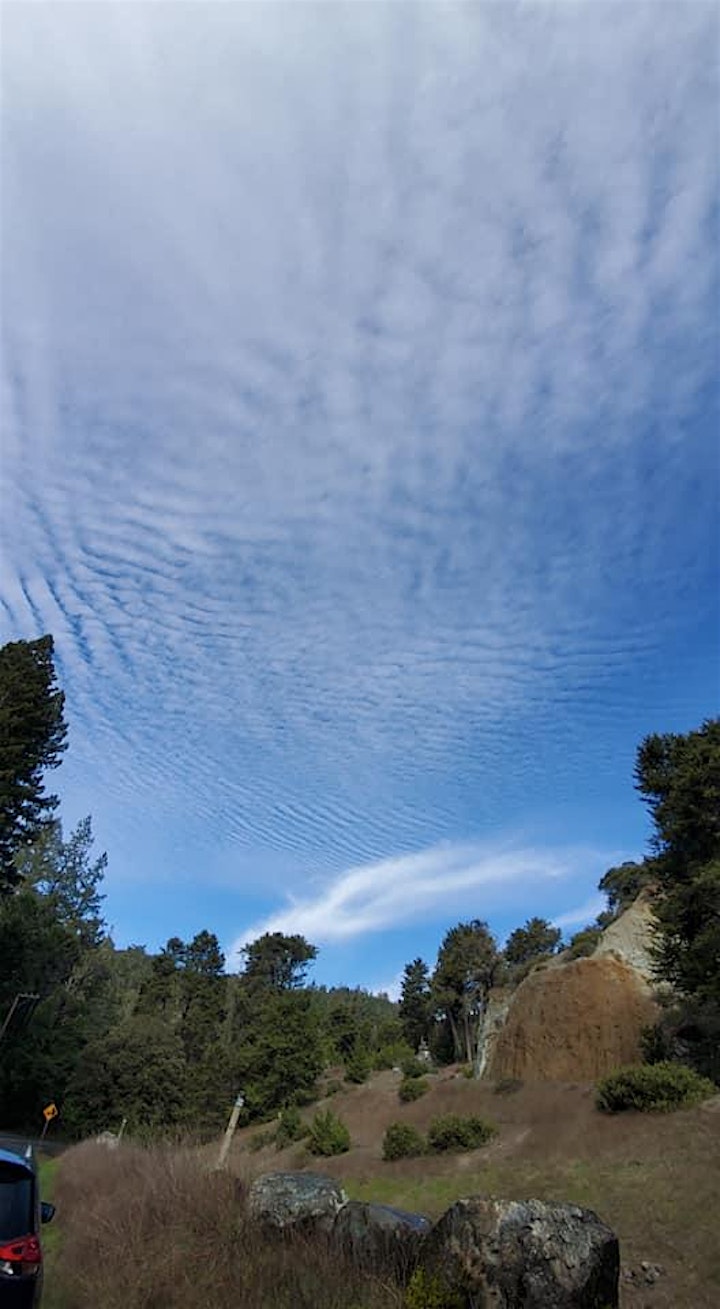 Organizer of SOMA Camp 2022 Foray at Bohemia Preserve